2018 Award Winner: Rosemary Harris Lytle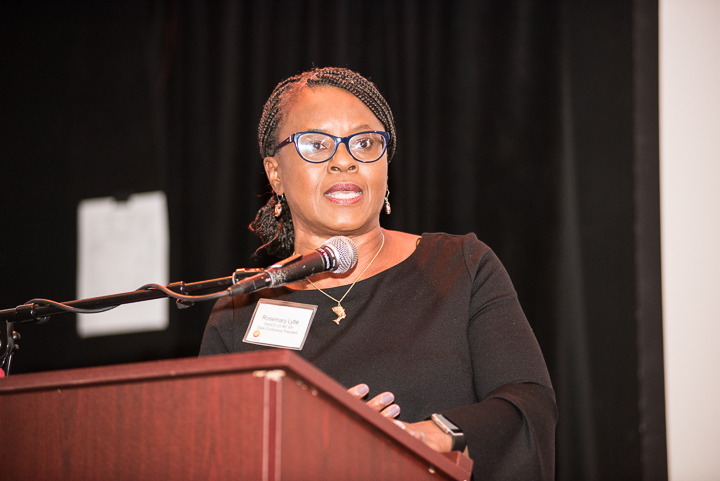 Intersectional justice in Colorado: Rosemary Harris Lytle
2018 Dr. Espanola Jackson Solar Justice Award Winner
Learn more about the Solar Justice Award »
Rosemary Harris Lytle accepted the "Dr. Espanola Jackson Solar Justice Award" for her leadership advocating for energy justice in the Interior West. She is the founder and Executive Director of Positive Impact Colorado, a nonprofit that aligns energy justice with criminal justice by providing solar job training and job placement for people previously incarcerated. She also serves as President of the NAACP CO-MT-WY State Conference.
Ms. Lytle's climate justice and clean energy leadership began in 2005 when the NAACP led the relocation of 2,600 hurricane disaster survivors to Colorado Springs. In 2014, during debates around net metering in Colorado, and in the years since, she has become a tremendous advocate for solar and equity in her community and across the region.
"We will do our best work when we realize the need to incorporate intersectionality theory," Ms. Lytle said. "We will do our best work when we are intentional about adding a social justice equity lens to all we do. If our movement goes forward but affected communities do not, could that be justice? The answer is 'no.'"
Read Ms. Lytle's 2018 piece with Vote Solar Managing Director Access & Equity addressing racial and gender inequities in the renewable energy workforce.