How can America honor Latinx contributions and resilience? With real progress on environmental justice for our communities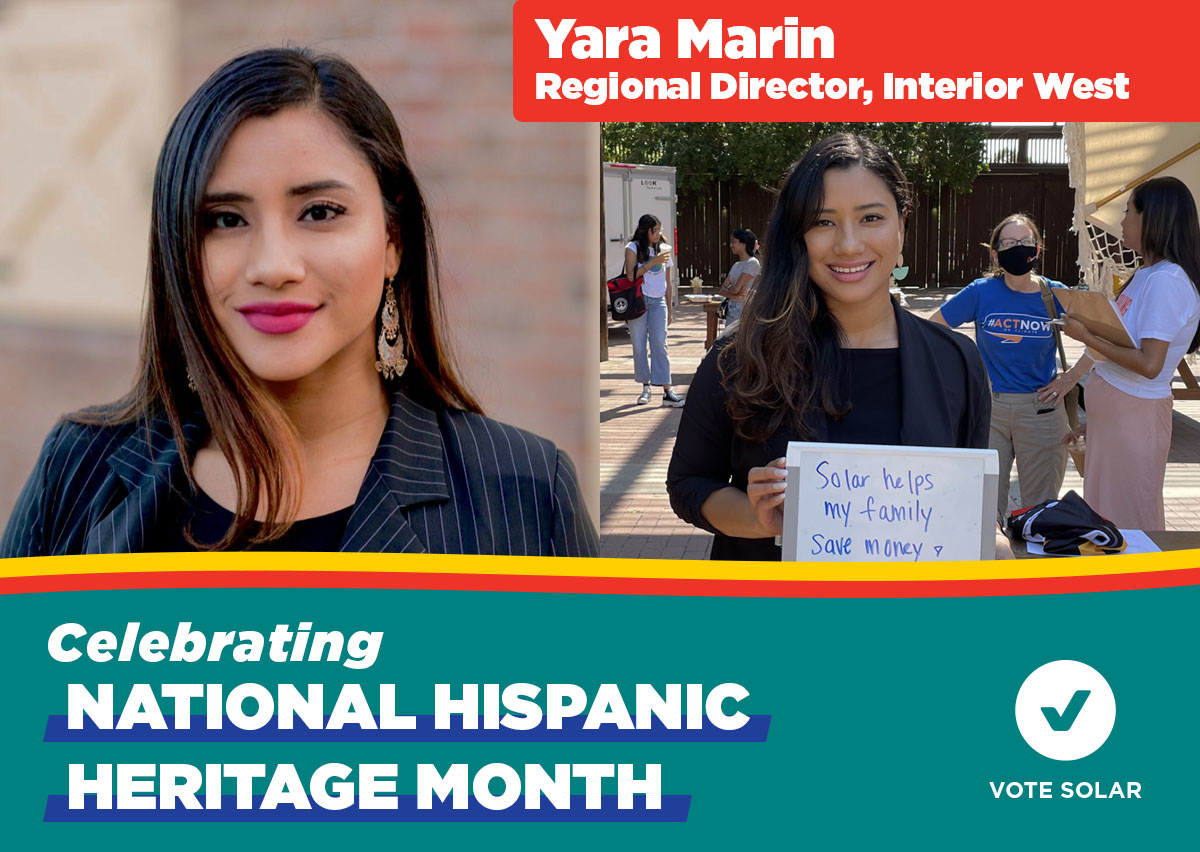 As the daughter of Mexican immigrants, our Interior West Regional Director Yara Marin shares reflections on her identity and culture in celebration of National Hispanic Heritage Month.
Latinx communities face disproportionate impacts of environmental injustice. Yara honors the resilient, trailblazing Latinas who inspired her to organize for a more just energy world.
Every year, between September 15th and October 15th, Americans observe National Hispanic Heritage Month and the heritage rooted in Mexico, Spain, Central America, South America and the Caribbean. Several Latin American countries celebrate their independence day during this time frame. It is a time to honor the cultural richness and the many contributions of both Hispanic and Latinx Americans to the country.
It is no secret that Hispanic and Latinx communities have exponentially contributed to and continue to contribute to the United States in numerous ways. During this month, it is important that we honor our ancestors' devotion while also recognizing the struggles that many Hispanic and Latinx people currently face such as environmental injustices, wage gaps, limited access to resources, and more. By acknowledging where we have been and where we need to go, we can begin to pave the way for a more equitable, just future for all.
As the daughter of Mexican immigrants, this month provides me with the opportunity to reflect on my identity and culture. As I think about our shared struggles as Latinx and Hispanic people, I can't help but think of the struggles and many barriers my mother had to overcome to give my younger brother and I opportunities she never had.
She will never reap the benefits of her sacrifices, and still every single decision was worth it in her eyes, as long as she knows her children will live happier and more comfortable lives than the one she did. I know that this is the case for many of my fellow Latinx and Hispanic peers who grew up in immigrant households.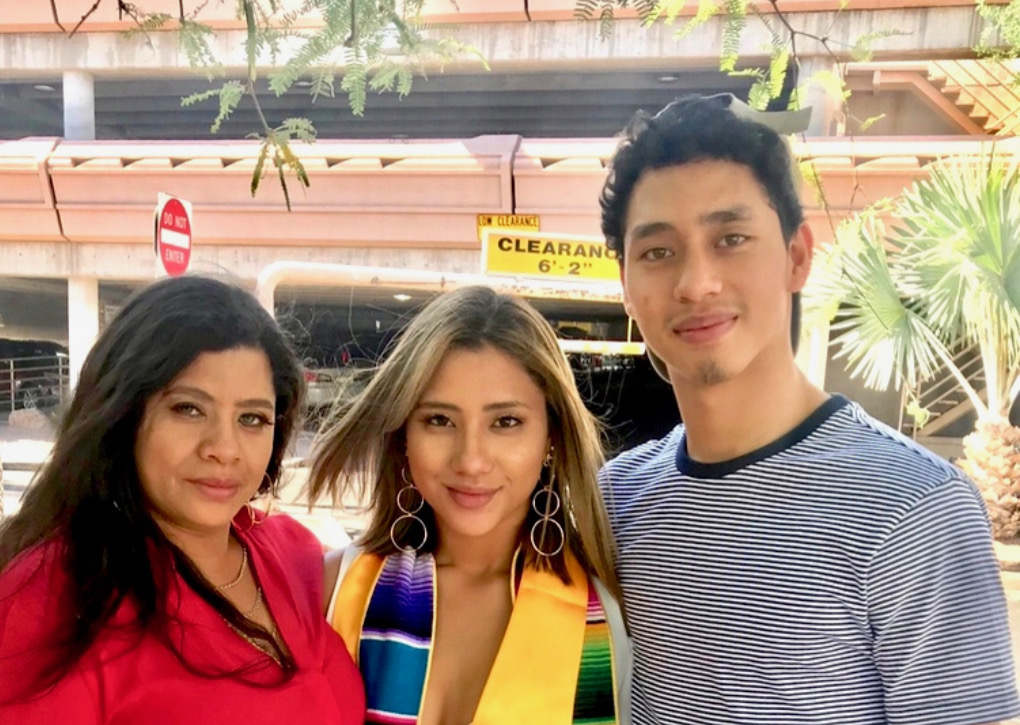 This month also brings me to my past memories as a community organizer. During my time in the field, I have been fortunate enough to work with a handful of trailblazer Latinas. I remember working with many amazing mothers who were unable to vote due to their immigration status yet showed up every single day to canvas and educate voters while in 100 degree weather.
These moms were constantly being chased by dogs, or belittled by some, yet they always maintained a positive attitude and optimistic view of our democratic process. They hoped that they too would one day cast their votes, and support policies that would set their children up for success in their education, their careers, and their lives. They might not have a piece of a paper that identified them as U.S citizens but they felt American in every way.
The love for their children ran so deep through their veins that they got involved in civic engagement and Environmental Justice efforts, despite not even knowing how to operate a computer sometimes. These women were actualizing their own version of the American Dream by stepping completely out of their own comfort zone. It is contributions like these of the sheer resilience of our people that make me proud of being a Mexican American woman.
Climate change and pollution affects us all, but Hispanic communities and communities of color disproportionately burden the negative impacts. Latinos are more likely than not to live by pollution sites and waste processing plants which increases their probability to suffer from conditions like asthma, and other respiratory issues. As a result, Latinx communities are experiencing higher levels of COVID-19 related deaths.
I grew up in the southside of Phoenix, which is known as the epicenter of factories, pollution sights, and is inconveniently located right below multiple highways. I was diagnosed with asthma at a young age, as a result. It is no coincidence that black and brown communities are not only in the frontline of the COVID-19 pandemic, but also in the frontline of Environmental injustices and live in neighborhoods like these.
Historically, conversations arounds environmental injustices have excluded narratives of the people that are impacted the most. Growing up, I often felt frustrated that our communities were not educated on issues that directly impacted our health, our infrastructure, and our livelihood. It was a mixture of all of these different things that inspired me to get involved in the climate movement.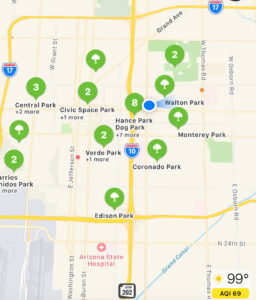 Despite being disproportionately impacted by the climate crisis, Latinx and Hispanic communities lack equal access to protective measures and resources. The wealth gap in these households threaten the resiliency of these communities. This makes it more difficult to access high quality affordable health care and quality housing in neighborhoods located away from environmental hazards. We've all heard the term health is wealth and it could not be more true in this situation.
As you reflect on what this month means to you, envision what type of world you want your children to grow up in. Think about our Hispanic and Latinx doctors, our teachers, the single mother who works multiple jobs to provide for her children, the father who is out all day working in extreme weather to make sure he can get his kids through college, the Latinx organizer educating voters and speaking up against injustices. They have all sacrificed so much for the happiness and well being of others and we are seeing the positive impacts of these big and small contributions every single day.
These sacrifices benefit us collectively. Their contributions do not have to be massive in order for them to be recognized. It is the fact that these acts are done out of love that matter most.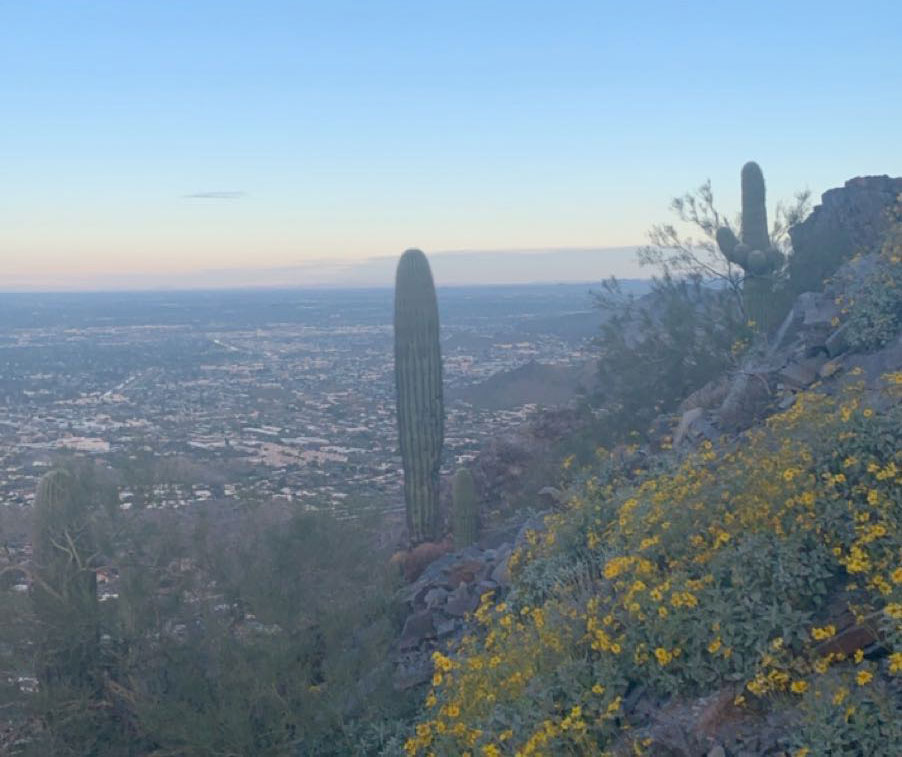 By recognizing where we've been and where we need to go, we can start to chart the path towards improving the overall health and quality of life of Hispanic and Latinx families and children. We need to respect the resilience of the Hispanic and Latinx community, but we can no longer continue to push it to its limit.
Together we can work toward finding common solutions and creating a sustainable future that is inclusive and reflective of all Americans. There is no better way to honor Hispanic and Latinx American lives than to ensure a just redistribution of power and resources for all.