Low-Wealth Solar Policy Roundup: Creating Access for Affordable Solar for All
Across the U.S., policymakers and local communities are redesigning energy policy to value low-wealth families as key stakeholders in a regenerative economy, and ensure they can benefit from local clean energy.
This blog is part of a series on low-income solar policy and best practices across the U.S.
Vote Solar's Access & Equity team hosts the Low-Income Solar Policy Call, where each month we bring policymakers together from across the country. We use the call to share best practices, advance learning, collaborate on ways to improve low-income solar program design, and celebrate each other's wins.
We host this call because low-income solar offers a tremendous opportunity to address some of the greatest challenges faced by lower-income communities. It is critical that we share information on what is and is not working to ensure that we create access to affordable solar for everyone.
Each month we come together to share policy and program updates. Here's what February's call covered:
Community Solar is the SOLution for New Mexico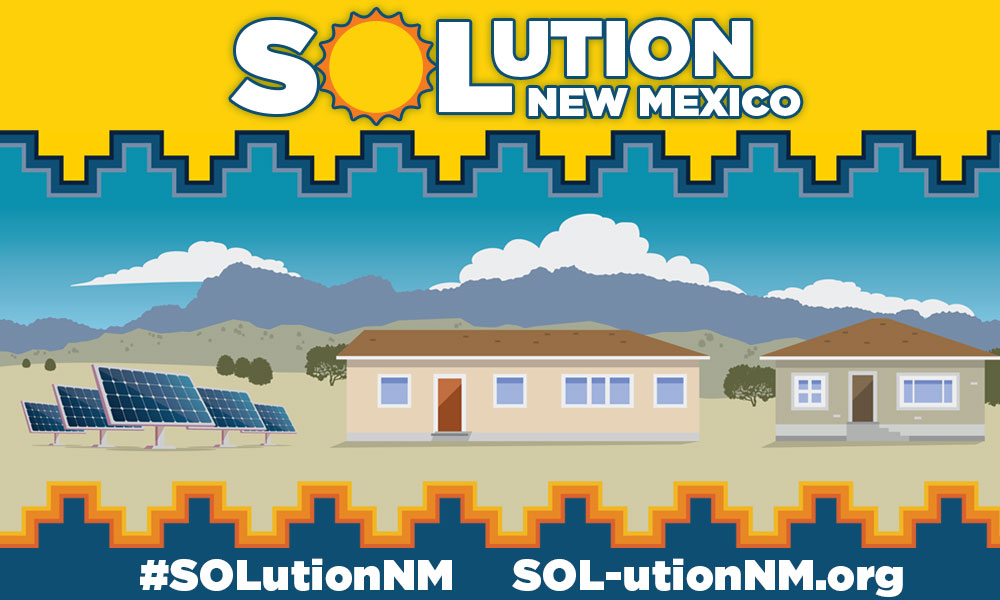 In sunny New Mexico, only rooftop solar is widely available, leaving many out of the clean energy transition — including renters, families who can't afford to invest in solar at home, and small businesses. Tribes and Pueblos also face blocks on the pathway to energy sovereignty. Community solar can serve families of all income levels, Native American Tribes & Pueblos, municipalities, counties, schools, businesses and nonprofits including low-income housing & service organizations.
Last year, Senate Memorial 63 created a working group on community solar, which convened for 6 months, bringing together 90 participants from a broad spectrum of New Mexico's communities, Tribes & Pueblos. The working group designed community solar enabling legislation Senate Bill 84, which will expand community solar access to all in New Mexico.
SB 84 passed its first hurdle on January 28th, moving out of the Senate Conservation Committee. It is now in the Senate Tax, Business and Transportation Committee before it moves to the Senate floor. Under this bill, the Public Utility Commission would be required to develop rules around the credit rates received by community solar customers. Tribes and Pueblos are exempt from restrictions, and the bill would put all Tribal communities on equal footing to develop renewable energy. Rural electric cooperatives would not be required to participate, but given an opt-in option instead.
Check out SOLution New Mexico to keep up to date on SB 84. Vote Solar's Interior West Manager and Tribal Liaison Mayane Barudin is coordinating this broad coalition of local industry, agriculture, clean energy advocates, and leaders from Tribes and Pueblos.
Oregon State Legislature
The Oregon state legislature has failed to pass climate legislation, and at the end of the last regular session, Governor Brown issued an Executive Order called the Oregon Climate Action Plan (OCAP) that establishes greenhouse gas reduction goals for the state.
Governor Brown does not have the authority on her own to implement many of these actions, and has ordered state agencies to consider emissions reductions as a priority and utilize regulatory tools to move greenhouse gas reduction goals forward.
Low-income policy advocates in the state are also working to build on the OCAP and help the state meet their decarbonization goals this session:
Transportation: A coalition of partners are working on a suite of bills directed towards increasing use of electric vehicles, more EV ready parking and charging stations, and providing support for low-income and communities of color equitable access to clean transportation options.
Water Affordability: Two water-related bills are before the legislature that seek to ensure people have running water and proper wastewater systems in their homes.

HB 3090 directs the Department of Environmental Quality to provide funding through low-interest loans to replace, repair, or upgrade on-site septic systems.
HB 2739 establishes the Public Drinking Water and Sewer Ratepayer Assistance Fund, which would provide grants from moneys in fund to qualified organizations to distribute water and sewer bill payment assistance to low-income residential households.

Land Use: HB 2488 would require local land use decisions to take into account climate and equity in decision making
Community Engagement Spotlight: Providence, Rhode Island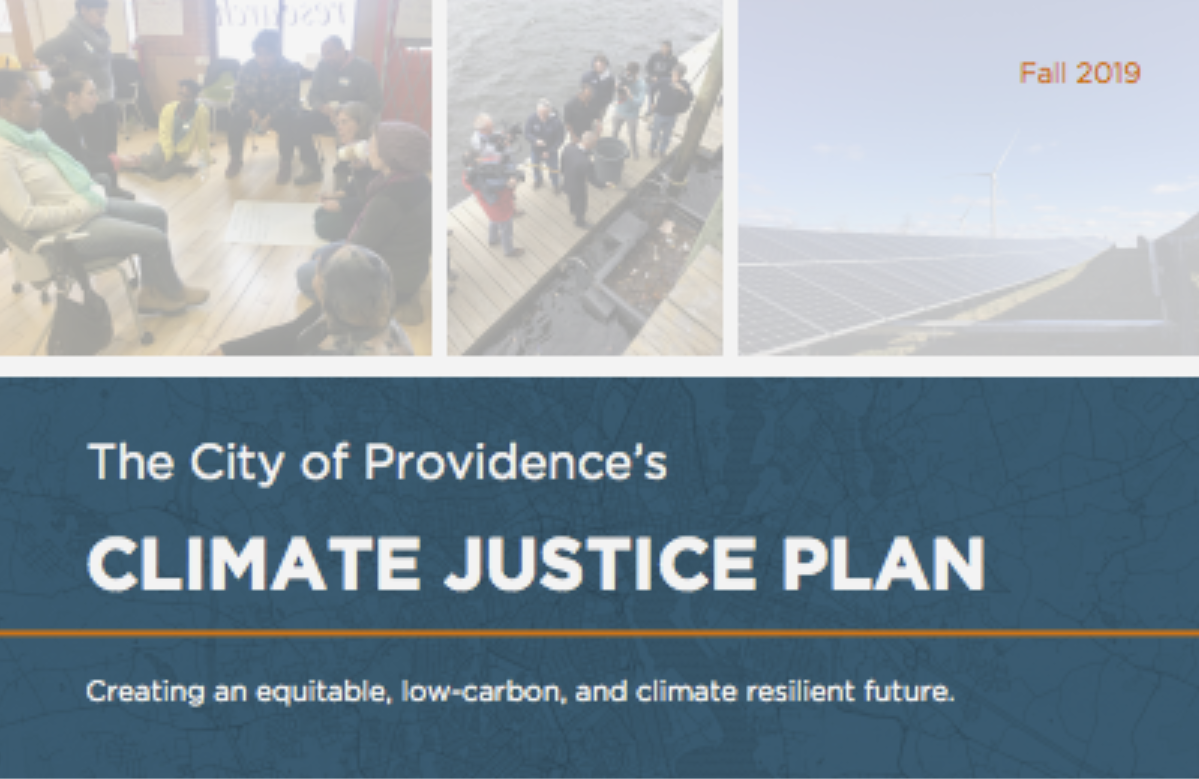 "A truly just and equitable climate action plan will only succeed if the community creates, controls and holds the vision." – City of Rhode Island
In 2019, the City of Providence's Office of Sustainability released its Climate Justice Plan, which sets out to address the systems-level changes that are needed to advance an equitable transition away from fossil fuels.
In order to achieve this, they created a decision-making process that is centered around the voices of those most impacted. The City led education and training opportunities in partnership with community leaders, and directly asked residents what their needs and experiences are. With community input and buy-in, the City was able to design solutions based on the priorities and concerns of frontline communities.
Explore these resources by the city's Racial and Environmental Justice Committee:
If you are interested in joining the monthly Low-Income Solar Policy Call, email Olivia Nedd at olivia@votesolar.org.
Learn more: Explore policy guidance from GRID Alternatives and Vote Solar in the Low-Income Solar Policy Guide.