Our Commitment to Racial Justice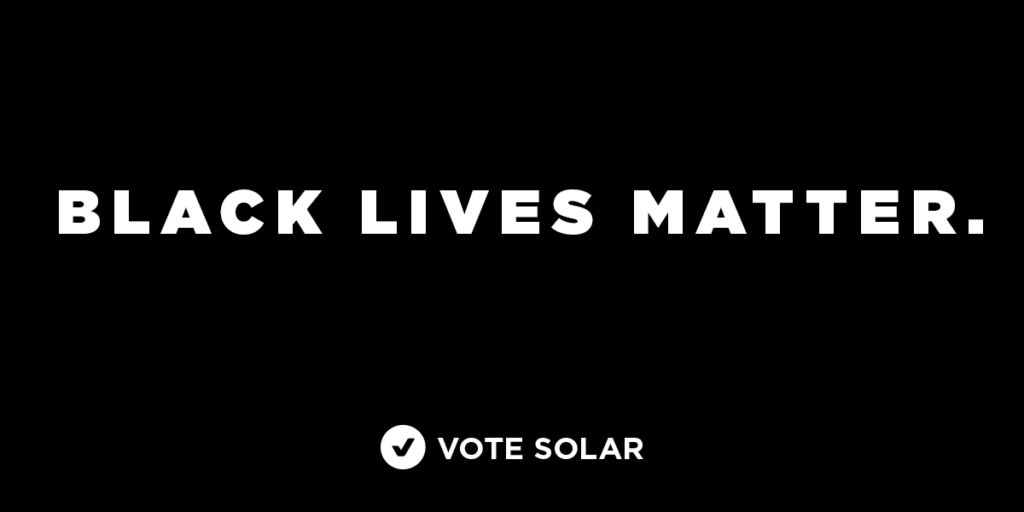 As a predominately white organization, existing at the confluence between the solar industry and the environmental movement — two historically white institutions — we understand the importance of being visible in our commitment to the fight against structural racism.
Black lives matter.
The murders of George Floyd, Ahmaud Arbery, Breonna Taylor, David McAtee, and too many others, have again laid bare institutional and pervasive racism.
These blatant and public instances of brutality come on top of the COVID-19 pandemic that has a disproportionate impact on Black communities. From policing to healthcare to bird-watching, racism and systemic inequities are a disgraceful fact of American life.
We are working to grow as an organization in our ability to not only challenge injustice and advance just energy for all, but also to contribute meaningfully to the broad movement working to dismantle systems of oppression and build a regenerative future.
We will put in the long, hard and intentional work that needs to be done to become strong advocates for racial justice.
In solidarity, grief and deep resolve,
Adam & the Vote Solar Team