PURPA is alive and well in Montana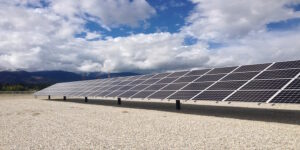 Two and a half years ago Northwestern Corporation, the dominant electric utility in Montana, decided it did not want to buy solar power as it was required to do under the Public Utilities Regulatory Policies Act (PURPA). Northwestern petitioned the Montana Public Service Commission (PSC) to declare an emergency so it would not have to honor its obligation to buy power from the developers of small solar projects who had carefully followed the rules set down earlier by the PSC.
This week Northwestern got a big slap in the face by the Montana Eighth Judicial District Court for its cynical move to stifle solar and wind energy development in Montana. The Court struck down a decision of the PSC that had supported Northwestern and ordered them to modify that decision in 20 days and report back to the Court.
PURPA requires that Northwestern, which owns the transmission lines in most of Montana, to allow access to the grid for new renewable generation at a fair price.  Northwestern had attempted to cut the previously-approved PSC solar tariff in half and shorten contract terms from 25 years to 15 years as a way of preventing solar from being developed in Montana.  The Court called this a cynical violation of federal law and ordered the PSC to come back with a PURPA tariff that included a greenhouse gas adder and contracts of not less than 25 years. To express its displeasure the Court even cited actress Lily Tomlin saying, "No matter how cynical you get, it is impossible to keep up."
Multiple utilities across the United States that are not part of competitive markets have tried the same maneuver as Northwestern to stifle the development of cost-effective solar and wind energy. This Montana decision puts them on notice that groups like Vote Solar and the Montana Environmental Information Center are prepared to fight back and win.
One of the Montana Commissioners who supported Northwestern's effort to eviscerate PURPA, Travis Kavulla, has moved on to a D.C.-based "think tank" that is working to get Congress to re-write the PURPA legislation. Kavulla will be debating clean energy advocate Karl Rabago about the future of PURPA at an upcoming meeting of the National Association of Regulatory Utility Commissioners in June. The cynical effort of Northwestern to undermine the development of solar energy shows that PURPA continues to be needed to create a level playing field for independent developers of clean energy.