Irina Cortez (she/her)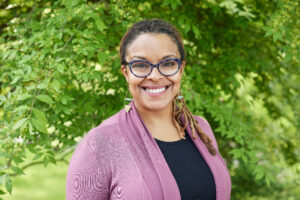 Managing Director, Talent + Culture

Irina Cortez leads Vote Solar's human capital work as Managing Director of Talent + Culture. In this work, she supports Vote Solar's staff around Human Resources, talent management and training and development with a focus on building equitable and inclusive internal systems.
Irina began her career with the National Parks Conservation Association before moving into the education space to work with TNTP coaching school leaders around the recruitment, hiring and retention of excellent teachers. Irina then worked with the TN Achievement School District and KIPP Delta to lead operations on the school and network levels before turning her focus to internal organizational identity, talent and culture work. Immediately prior to joining Vote Solar, Irina worked with Teaching Trust in Dallas, TX as the Managing Director of People Operations.
Irina is from Memphis, TN and currently resides in the Dallas-Fort Worth, TX metro area with her partner and son. She holds a B.A. in History from Tennessee State University.
Contact: irina@votesolar.org