Will Kenworthy (he/him)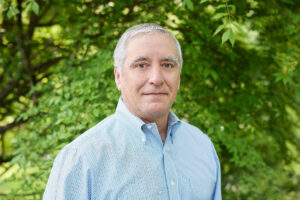 Will Kenworthy is Regulatory Director, Midwest for Vote Solar, where he is responsible for shaping and guiding regulatory and legislative policies to advance markets and programs for solar power in the Midwest.
Prior to joining Vote Solar, Will was Managing Director, Midwest for Microgrid Energy from October 2014 to March 2016 and from October 2017 to June 2018. In that position, he led the expansion of the company's renewable energy project development and installation services into markets in the Midwest. From March 2016 to October 2017, he was President of Infer Energy, developing partnerships to bring Lean Energy Operations℠ energy optimization tools to large commercial and industrial energy users and the consulting engineering industry. He has also worked a consultant to electric utilities on federal environmental and energy policy and began his career as a professional staff member to the House Energy & Commerce Committee in the U.S. House of Representatives during consideration of the Clean Air Act Amendments of 1990.
He holds a Bachelor of Science in Foreign Service from Georgetown University and a Master of Public and Private Management (MPPM/MBA) from Yale University with a concentration in Regulation and Competitive Strategies. Will is married and has three grown sons. Depending on the season and location, he enjoys sailing, golf, mountain sports, scuba, wine, gadgets and energy data.
Contact: will@votesolar.org | 704.241.4394