Big win! AZ Commission votes for 100% carbon free electricity by 2050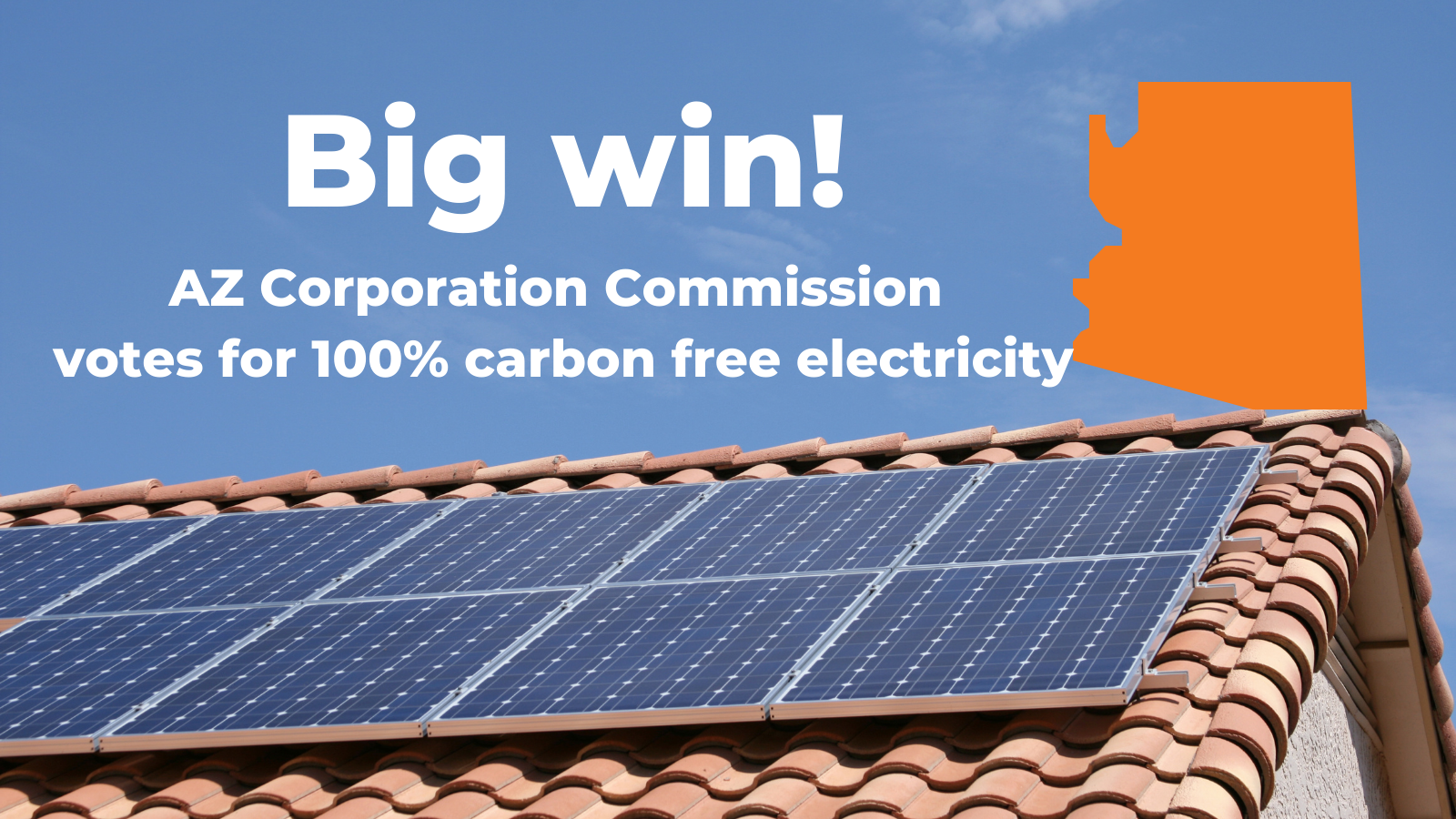 One of Vote Solar's first major campaigns more than ten years ago was fighting tooth and nail for a 15% renewable energy standard in Arizona. Today's historic vote for 100% carbon free electricity by 2050 is a national bellwether for our shifting energy mix. In our divisive political landscape, this bipartisan action gives me hope.
For well over a year, we've been asking our Arizona members to write the Arizona Corporation Commission and push them to adopt 100% carbon free electricity rules.
Today you won.
A 100% carbon free electric grid will mean cleaner air, healthier communities, and more local jobs in a booming clean energy industry.
And it gets better.
At the 11th hour, we also advocated for an energy storage requirement, the first in the country. This provision will require 5% of Arizona's energy demand to be met by batteries, 40% of which will be customer-owned or leased.
Locally owned solar and storage means more energy freedom, choice and control for families and small businesses.
We know these policies work. 
A report from Ceres on the effectiveness of the existing clean energy rules shows nearly $2 billion in gross benefits for APS and TEP customers since 2006. The analysis also found that the current rules created $11.62 billion in solar-industry investments, a 3% reduction in statewide greenhouse gas emissions, and savings of 7,129-acre feet of water annually, enough to serve nearly 44,000 Arizonans. Now we're multiplying this impact over 6x.
Thank you for your continued support for clean energy progress, healthy communities and repowering our economy with local jobs. The rules now go to a formal rulemaking process including public comment. Help keep this important work going with a donation of $100 for 100% carbon free electricity by 2050 today!