Florida Power & Light proposes a massive rate hike while shutting off the lights for vulnerable customers
Success! On August 24, 2021 Vote Solar and The CLEO Institute signed an agreement with FPL to double the number of days that families are protected from power shutoffs due to extreme heat and increase protections from shutoffs during cold weather and hurricanes. Learn more about the agreement here.
---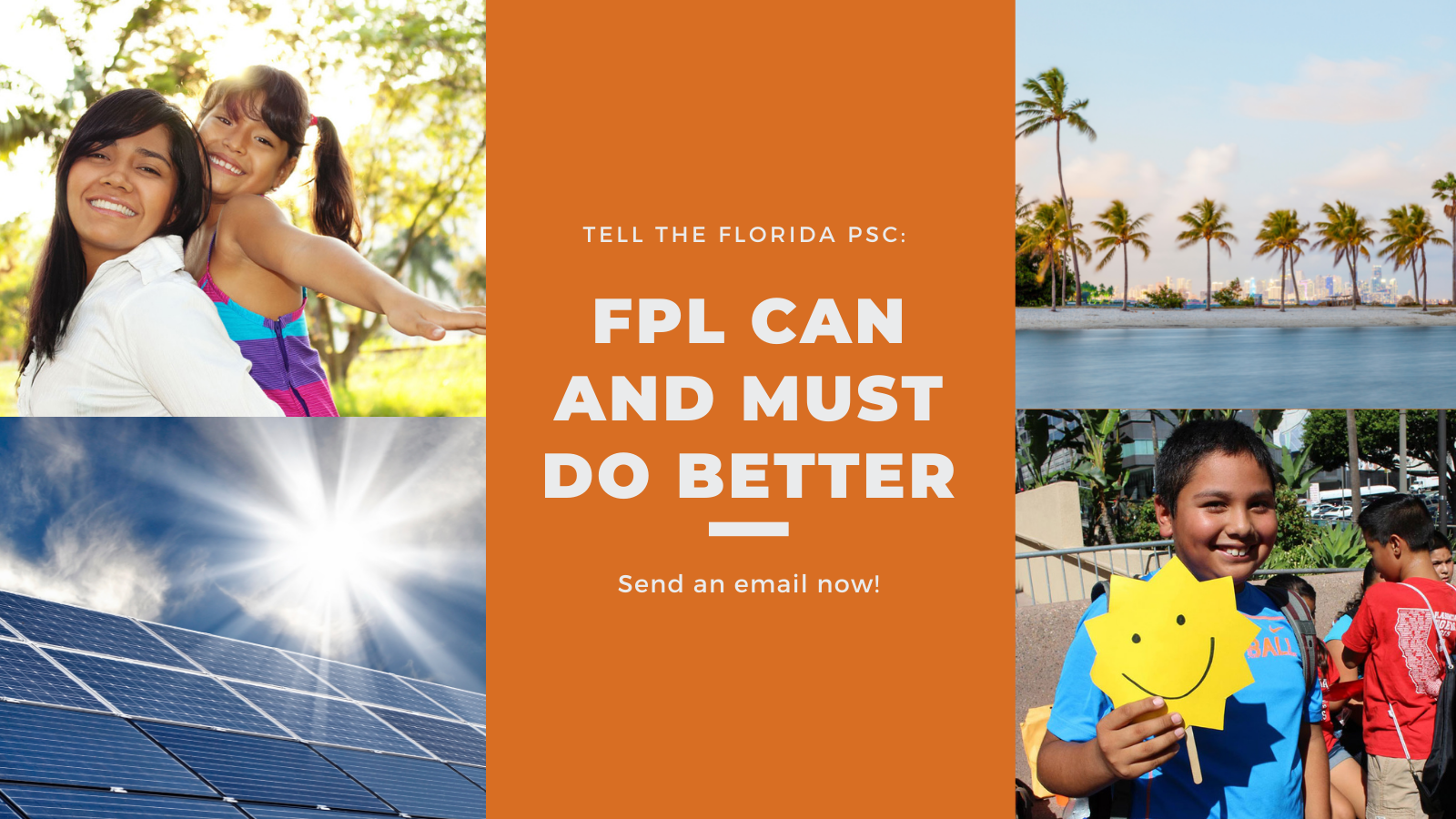 Between the coronavirus pandemic, historic economic downturn, and a record hurricane season worsened by climate change, Florida families have faced an incredibly difficult year.
We know that some Floridians have been hit especially hard. While many utilities continue to protect customers from disconnections of electricity during the pandemic, big utility Floria Power & Light resumed shutoffs last fall, and has since disconnected over 550,000 Floridians from power.
Now, FPL is proposing the largest rate increase in Florida's history — a plan that would raise bills by nearly 20 percent and widen existing disparities — including proposals to charge you for new fossil gas plants that it wants to run for the next fifty years. This is the opposite of what we need as we continue to recover from a difficult period and continue to face the growing climate crisis, and it completely ignores many cost effective clean energy solutions that could be helping Florida families.
The Public Service Commission can reject FPL's rate increases, but they need to hear from as many customers as possible. Florida families are struggling with high utility bills and power shutoffs. Floridians deserve better, and we know FPL can meet the moment.
Tell the Public Service Commission that FPL needs to invest in low-cost clean energy solutions, support its most vulnerable customers, and help Florida families keep the lights on.