Intersectional Pride is the Way to Go
Emerald Sage (she/they), our Communications Coordinator, writes about how intersectional environmentalism led her to the queer community. Part of a series: Vote Solar Staff Voices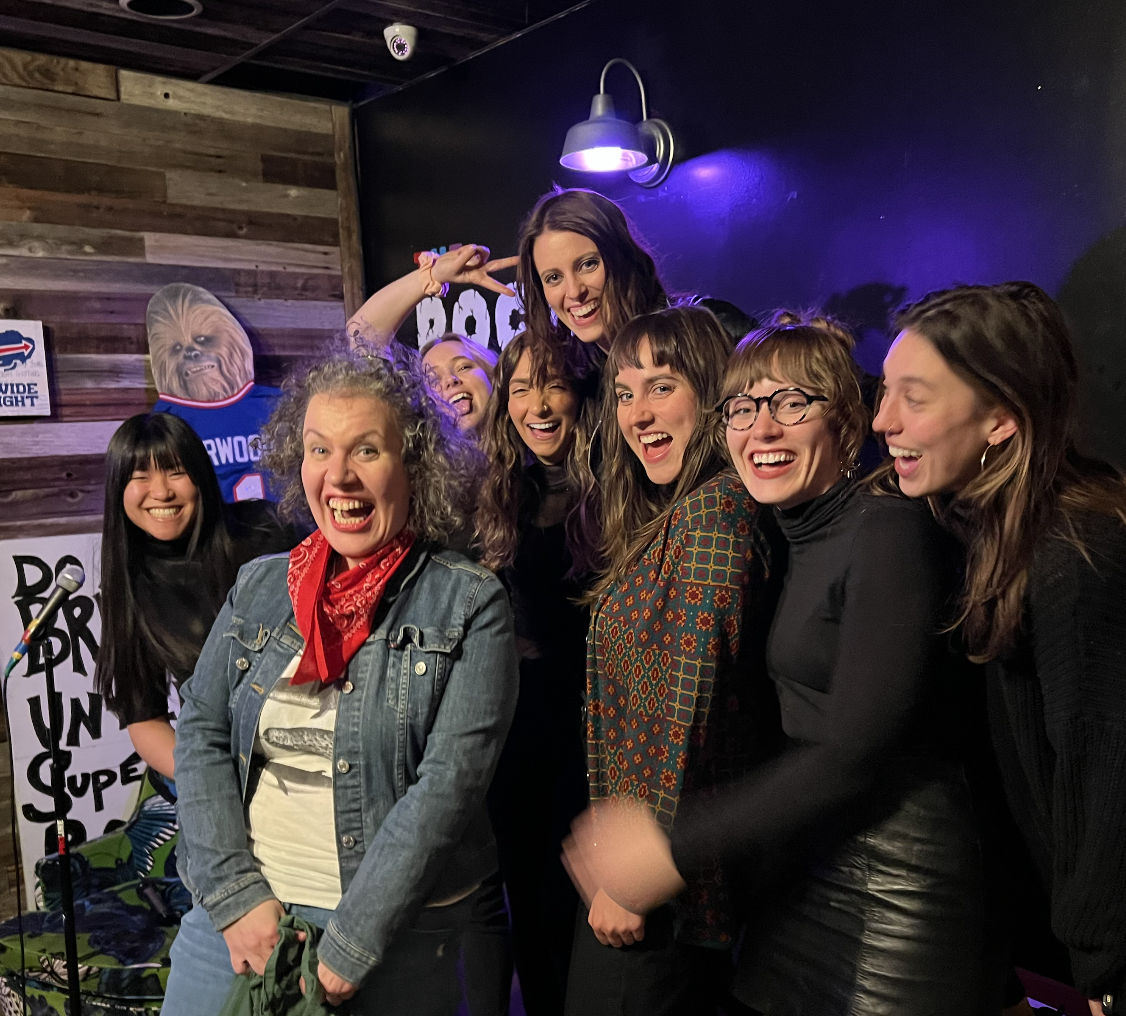 I think everyone enters the queer community in different ways. I spent most of my childhood in rural, conservative Maryland where I had no idea bisexuality was an option. So, it's safe to say, I was not in any type of community there, nor did I understand my sexuality and gender expression. But what I did explore was my passion. I advocated for wildlife conservation and feminism. As I independently championed better recycling programs, educated school children on conservation, and called out sexism among my family, I received backlash and learned just how lonely solo campaigns can be.
My attempts at activism in high school drove me to find like-minded individuals. What I found were people who pushed me beyond my small-minded views on the world. I found queer activists who pushed me to evolve my understanding of the world and develop an intersectional lens. As I better educated myself, I found community with this new group and I learned who I truly am.
Through an intersectional lens, I learned about the nefarious history of white supremacy and privilege in environmental, feminist, and queer spaces – from privileged groups taking unearned credit to outright harming Indigenous, Black, brown, disabled, queer, and poor people. My peers forced me to confront my own internalized biases, including fear of my sexuality and gender expression and my relationship with the environment. I had spent most of my life believing I was a cisgender, heterosexual woman who subscribed to outdated ideologies on conservation. Deconstructing those ideas was liberating.
With a safe space in the environmental community, I was able to analyze my own relationship with gender and sexuality. As I saw others coming out, discussing their queer experiences, and unraveling what it means to be a man or woman, I realized the former boxes I was in were stifling. I began to experiment by saying I was bisexual and nonbinary. My other outdoor-enthusiast and sustainability-focused friends were the first people I felt completely comfortable with enough to come out. They welcome my new labels.
Now, as a mid-twenties, bisexual, femme non-binary person in the environmental justice field, I can bring all my learnings to my current work in climate advocacy. Gone are my days of advocating for colonial environmentalism. At Vote Solar, I follow the lead of frontline, queer, and environmental justice communities. I am better at knowing when to take a back seat, where to look for blind spots, and how to challenge internalized biases within myself and others. I ask questions when needed, offer support as much as possible, and constantly drive myself to dig deeper. It's never too late to learn something new and better yourself.