Keep it going!
Last month, 31 million Americans lost unemployment benefits — in the middle of a pandemic (that's disproportionately impacting communities of color), and for some, during a hurricane that has resulted in blackouts up and down the eastern seaboard.
That's a lot of hurt. And clean energy can help.
So Vote Solar released a new guide: Principles for Protecting Electric Utility Customers In the Regulatory Response to Covid-19. The TL;DR version: let's prioritize the most vulnerable, keep the lights on, and lower energy burden through smart clean energy programs.
We've been putting this into practice in Florida and North Carolina. And we're looking to share the approach and support communities around the country. Download the doc and reach out if you want help trying this at home.
July was a big month for Vote Solar. Despite the challenges of the moment, we maintained the push for solar progress, with a slew of accomplishments across the nation, and some exciting new additions to our board. Here's the rundown of our efforts and impacts.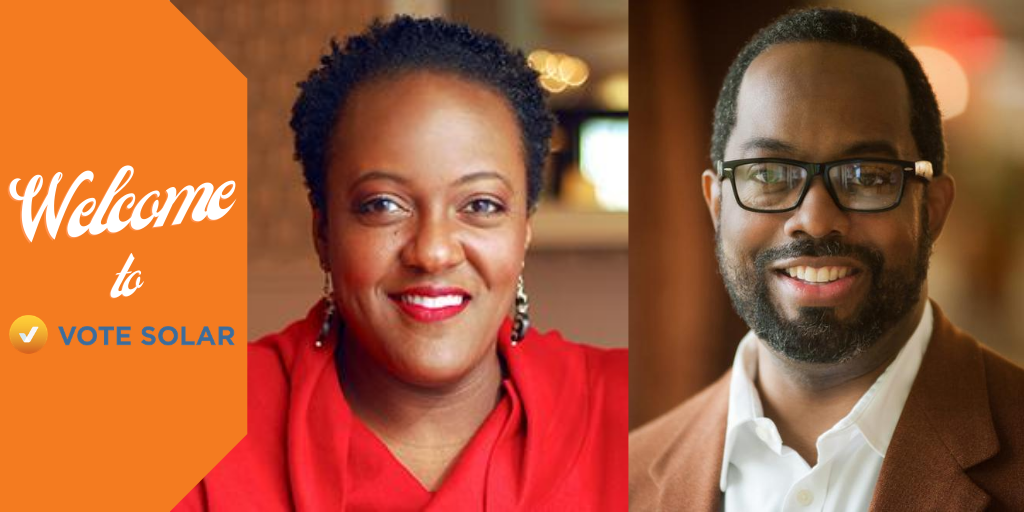 We are honored to welcome two exceptional leaders to Vote Solar's Board of Directors: Heather McTeer Toney, the National Field Director at Mom's Clean Air Force, and Cecil Corbin-Mark, WE ACT for Environmental Justice's Deputy Director and Director of Policy Initiatives. Together, they will help Vote Solar continue to fight to bring solar savings and jobs to the communities that need them most.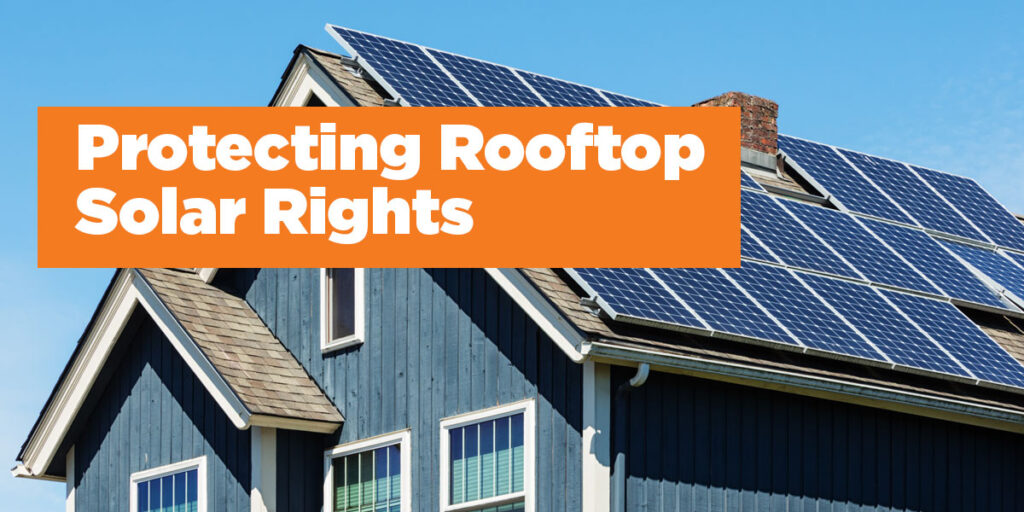 The Federal Energy Regulatory Commission (FERC) unanimously voted to dismiss the New England Ratepayer's Association's petition to end net metering as we know it, protecting states' right to implement solar policy. While our campaign to stop this underhanded attack was successful, we can't let our guard down.
Thank you for being part of this mighty movement.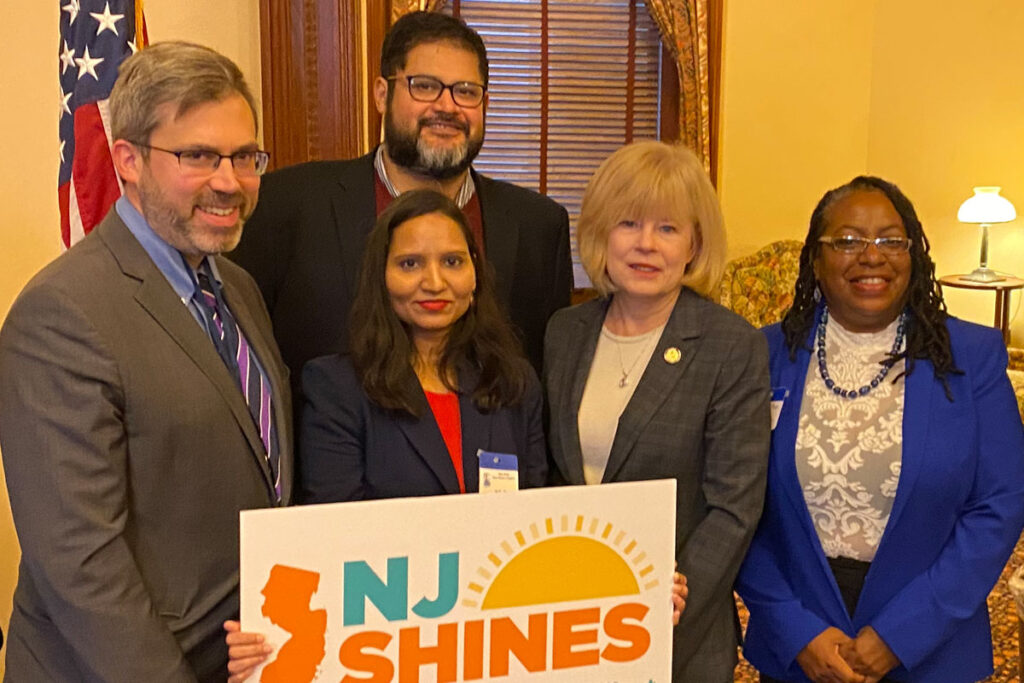 The NJ Shines campaign is paving the way for just, equitable access to solar for all New Jerseyans. Thanks to our coalition's efforts and our legislative champion state Senator Troy Singleton, the Clean Energy Equity Act recently passed the Senate Environment and Energy Committee unopposed, and now sits with the Senate Budget Committee. The bill allocates $50 million a year for renewable energy projects, secures 400 megawatts of storage for low-income communities, and will ensure that at least 250,000 New Jersey families benefit from clean energy savings. You'll be hearing more from us soon on the continued progress of this trailblazing legislation.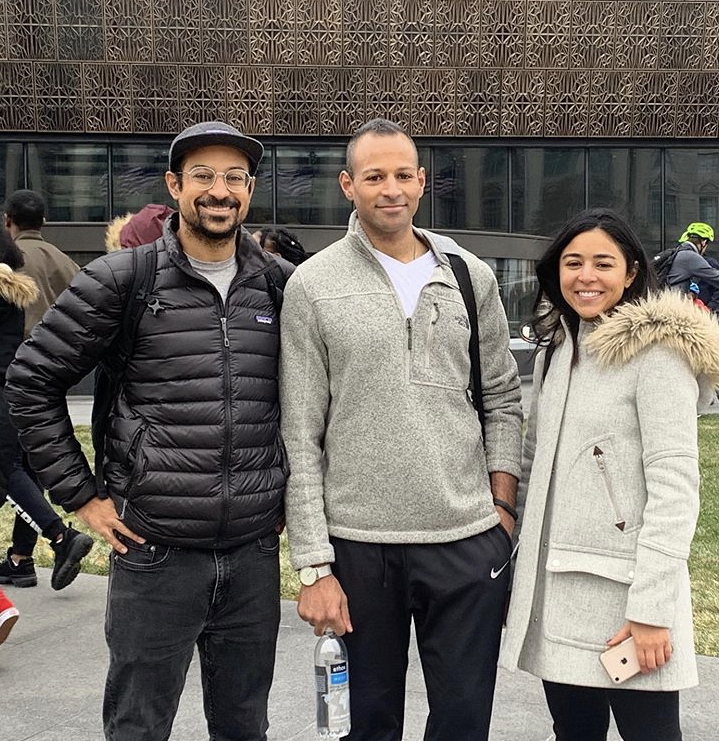 We're sharing a series highlighting the stories of Vote Solar's joyful solar warriors. As Northeast Director, Stephan Roundtree Jr. is working toward building a better future where solar power is here for everyone who needs it.
Energy insecurity has plagued so many people across our country. Stephan shares how having to heat his home with diesel fuel as a kid awakened him to a system of injustice, and launched his path to fight for a just, clean energy future.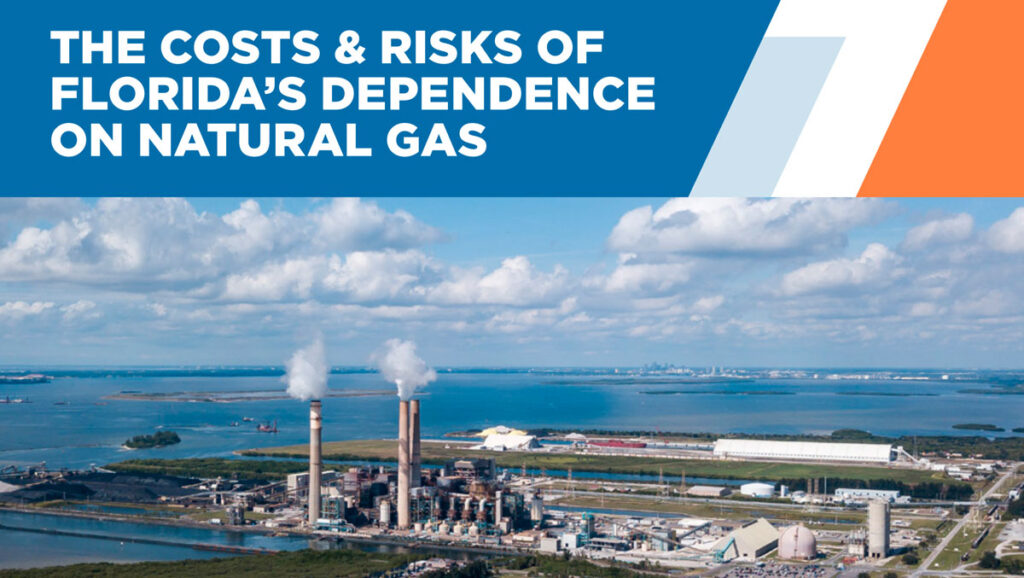 Did you know the Sunshine State gets 70% of its electricity from burning fracked gas? Or that Florida ratepayers send $5 billion a year out of state to support this unhealthy habit? Our Southeast team recently authored a white paper detailing the problems that come from Florida's over-reliance on this dirty fossil fuel — double the national average — and how the state can save money and build the local economy by using solar instead.
EVENTS
Melanie Santiago-Mosier (recently named one of Maryland's Top 100 Women!) was a featured panelist on the Solar Energy Industries Association's (SEIA) webinar on Incorporating Diversity, Equity, Inclusion & Justice into the Solar Industry's Political Advocacy. SEIA members can watch a recording here.
Next month, solar owners across the country are virtually opening their homes and businesses the week of September 28-October 4 as part of the 25th Annual National Solar Tour. You don't want to miss this incredible opportunity.
Lastly, we made the decision to cancel Equinox, which had been tentatively rescheduled for October 14th, due to surging cases of COVID-19 across the country. For those of you sponsoring the event – THANK YOU!