Massachusetts Governor Finally Signs Next-Generation Climate Roadmap
With a year like this it is hard to remember all the way back to January, but just a few long months ago the Massachusetts state legislature sent Governor Baker a groundbreaking climate bill. Ultimately, the Governor vetoed the bill, forcing the state legislature to restart what had already been a years long process.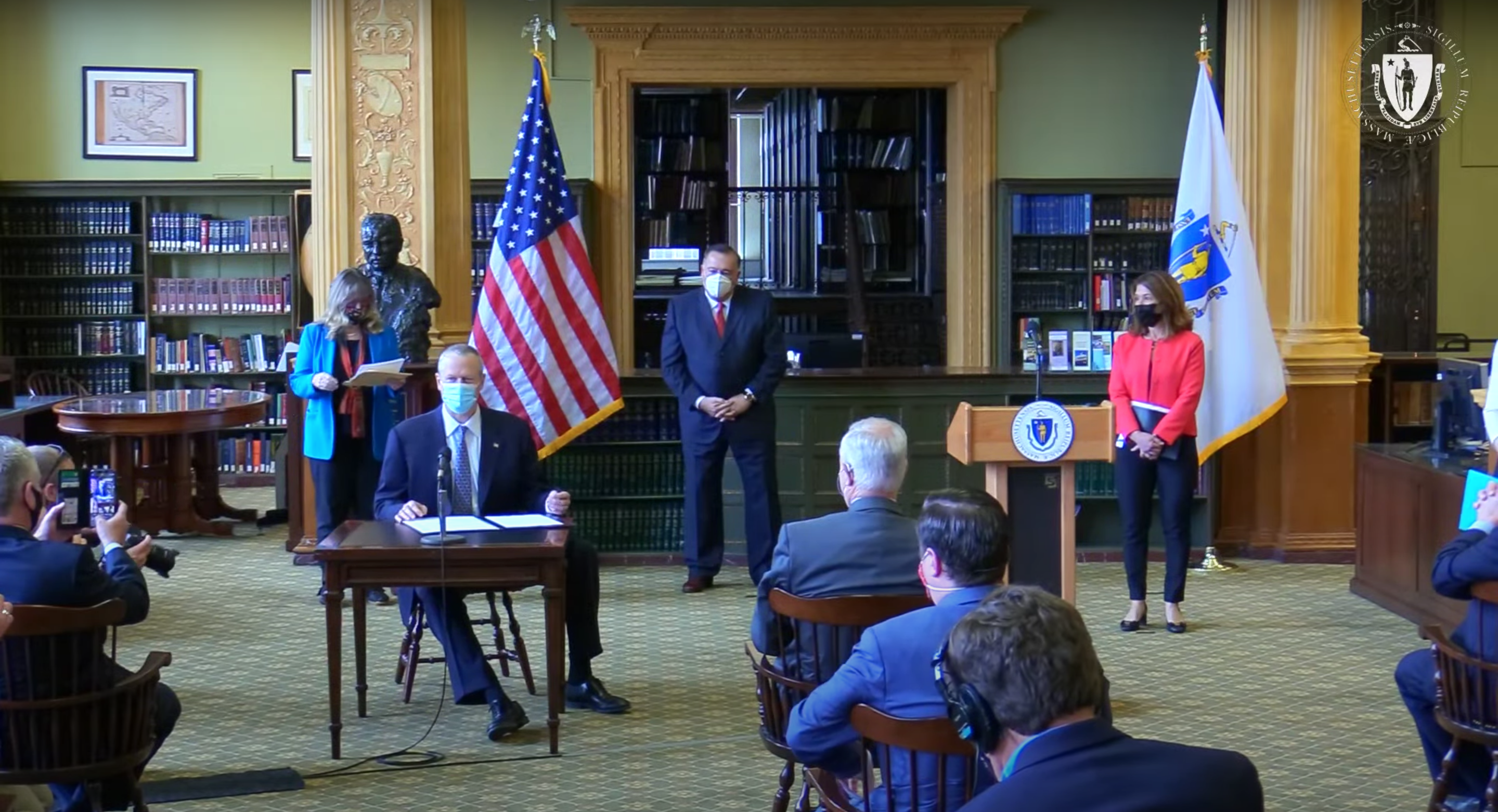 But our state legislators didn't give up. Within days of the new session starting they were right back at it, voting on and passing the same climate bill that the Governor had vetoed, but this time with one big difference: the state legislature now has a veto-proof majority in support of the climate bill!
Vote Solar applauds the Massachusetts Legislature for repassing and now enacting S.9, the Next-Generation Climate Roadmap bill, which will jumpstart the Commonwealth's carbon reduction and environmental justice planning and implementation. In particular, we thank Senate President Spilka, Speaker Mariano, as well as sponsors Barrett and Golden for their swift action and dedication to passing the strongest bill possible.
Key solar provisions of the bill include:
Increases the state's Renewable Portfolio Standard (RPS) to achieve 40% renewable energy by 2030.
Requires new solar programs to achieve equity, access, and affordability, as well as language justice.
Creates net metering cap exemptions for medium and large solar arrays where energy is consumed onsite.
Clarifies the municipal tax status of onsite green energy projects.
Creates a green economy worker training program targeting women- and minority-owned businesses, residents of environmental justice communities, and workers transitioning from the fossil fuel sector.
While Vote Solar celebrates the legislature's outstanding framework, the Governor's hesitance in embracing necessary action has been a predictable disappointment. We stand with community leaders, and their servants in the legislature who recognize the scope of the dual crises of social inequity and climate change, and remain dedicated to repowering Massachusetts while we protect and heal underserved communities.
But today, Governor Baker ran out of excuses, and signed the Next-Generation Climate Roadmap into law. Finally, together, we can move Massachusetts forward.