NJ Clean Energy Equity Act Passes State Senate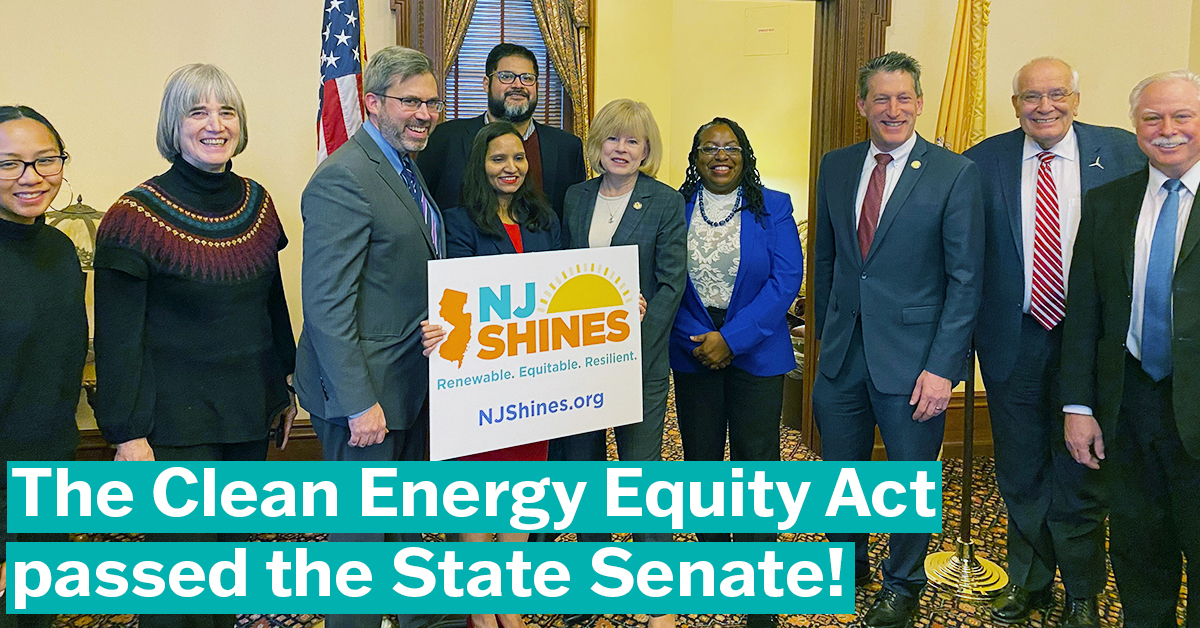 We did it!
Last week, Vote Solar advocates and our allies called and tweeted at Senator Paul Sarlo, chair of the Budget Committee, to advance the Clean Energy Equity Act to the full Senate — and your calls and tweets worked.
The Clean Energy Equity Act passed the Committee on Friday, and today it passed the full Senate!
This is a big win for environmental justice and clean energy equity, and we need to keep this momentum going.
The next step is to get the bill through the Assembly and then to the governor's desk.
We've been working all year to advance the Clean Energy Equity Act, an innovative bill that will help lower electricity bills for at least 250,000 low-income New Jersey families. We've met some resistance, but our powerful, local and diverse coalition has paid off big time.
With your support, we'll continue to keep the pressure on our elected officials to prioritize accessible clean energy. Together, we're building a better New Jersey.
Learn more at NJShines.org.