"Nobody deserves this" Why I Fight for Energy Justice
Northeast Director Stephan Roundtree Jr., leads our work to build a more just and democratic energy system in New York and Massachusetts. Stephan traces his path, from awakening to energy insecurity in his New England childhood to organizing for change with WE ACT for Environmental Justice in Harlem. Part of a series: Vote Solar Staff Voices
My road to Vote Solar took me from the basement of my childhood home to the church basements and government halls of New York, and back to the Bay State. As Northeast Director here at Vote Solar, I'm working toward building a better future where solar power is there for everyone who needs it.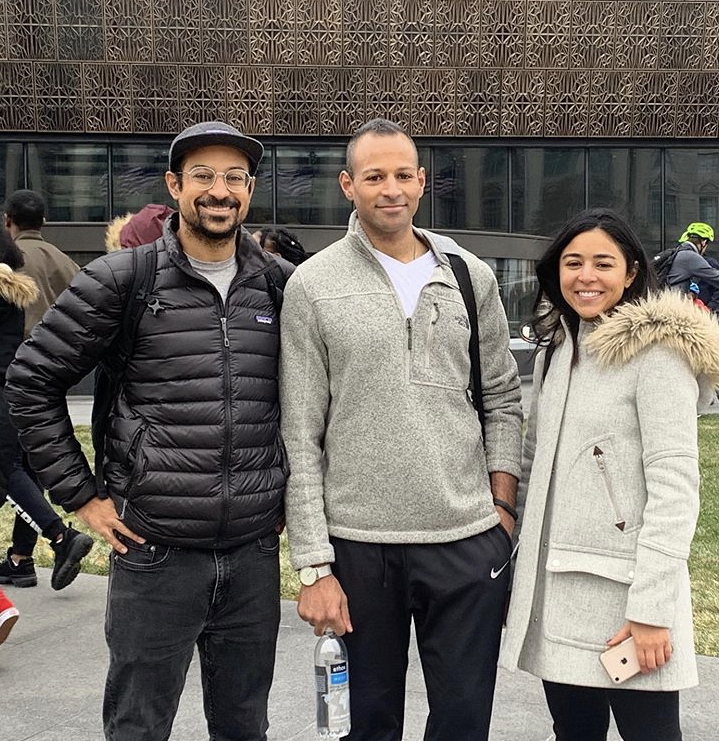 I grew up in the town of Dunstable, nestled in the Merrimack Valley in Massachusetts. It's a charming, bucolic New England town with abundant nature and lots of space. The landscape was one of woods, fields, barns, and cows that would lick your hair into funny shapes if you enticed them with grass at the edge of their pasture. Coyotes and owls called at night, and a riot of birdsong filled the fresh air during the daytime. Dunstable's human population was less diverse; the residents were almost uniformly white people. As a child in a multiracial family, it slowly crept into my consciousness that my presence was unusual, and I wondered why. What forces shaped this human landscape? Other brown and black folks could appreciate and would love to live out here— was their absence a choice?
Like too many Americans, our household was subject to energy insecurity. Our house was heated by "home heating oil," a mysterious substance we never seemed to have enough of, and at times could only afford to buy in small amounts. I knew there were programs available to subsidize heating oil, but the stigma of social programs was too much for my mother, and we never partook.
The weather in the northeast, of course, was unconcerned with our heating situation. One frigid January evening, we realized that the gauge on the basement oil tank had dropped dangerously low. A call to the oil delivery people came with some bad news, and they weren't available to deliver until the following Monday, and besides, we were behind paying and would need to settle up. I remember my mother getting off the phone with a sigh, and not surprisingly, with a way forward.
"Diesel fuel."
"Diesel fuel?" I remember repeating.
"Apparently it's the same thing as home heating oil, but they sell it at different prices and dye it so you can't sell it as heating oil. We can just pour some into the tank and it'll hold us over."
My brother Ian and I made seven trips to the town's only gas station that night, filling up a can with stinky gas from the pump and driving back, windows down, to avoid fumes. We poured gas into the house by the light of the moon, until the gauge on the tank offered a bit of hope. We finally came inside; heated by that same oil, to warm our hands.
In that moment, I was struck by a truth: nobody deserves this. Nobody deserves to suffer poverty, angst, and indignity just to avoid freezing in their home. I knew it wasn't only our family who was having to deal with this issue in the cold snap, and I also knew we'd done nothing wrong. I sensed the coercion— money for your health and safety, or else.
I also remember thinking, if this boiler is running on diesel, we were basically idling a pickup truck in the basement to keep warm. I knew the choking smell of trucks and tractors, and it unsettled me to know that homes across the region were operating the same way, contributing to the greenhouse effect and making pollution: It felt more existentially wrong than I remember anything ever feeling. I woke up the next morning determined to never let it go.
Growing up as a person of color in a racially exclusionary region and facing energy insecurity directly spurred my desire to pursue a career in policy. From studying Atlantic modern history and critical race theory in college, to studying environmental law, to community organizing and policy work in Harlem, I've tried to understand unjust vulnerability in a racialized world.
It wasn't until I began work serving my local community that I learned what it takes to truly fight for change. When I took the role of energy policy staffer at WE ACT for Environmental Justice in Harlem, I joined an organization and an ecosystem of activists and advocates who not only knew their way around the halls of government, but could filter the popular narratives to see the root causes of social injustice, and seek to address them. In this challenging and supportive company, I was able to cultivate my own vision of a sacred, cooperative, and deeply democratic world.
At Vote Solar, that vision continues to guide the work in my home state of Massachusetts and where I hang my hat in New York. In both states Vote Solar is intent on building policies that empower low-income folks and communities of color to benefit from solar power. Fighting for secure, clean energy at home is part of my personal story, and taking that fight professionally has been a blessing I hope to share with the constituencies we serve.