Our Solar Access for Low-Income Initiative
We're serious about ensuring that everyone can participate in — and benefit from — the transition to renewable energy.  That's why we're excited to announce that we've launched a new program area dedicated to advancing policies and partnerships that expand solar access to low-income consumers. We have also hired a new lead for this work – Melanie Santiago-Mosier, our Program Director, Low Income Solar Access.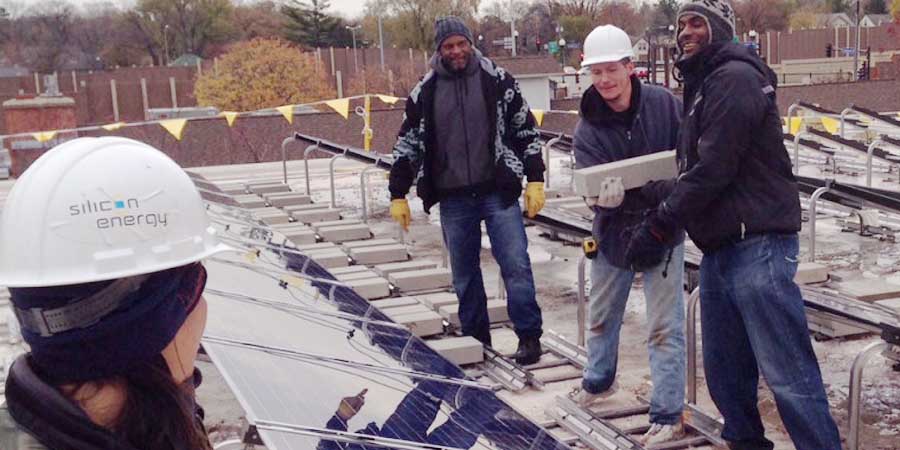 Melanie will be working 50% of her time building partnerships and awareness on the national level and 50% of her time rolling up her sleeves supporting community leaders, developing solar programs that deliver real benefits to real people.  In essence, taking our Low Income Policy Guide off the shelf and putting it to work in the world.
We are no strangers to this work, having stood with community and equity groups to advance solar programs with low-income provisions in California, Colorado, Massachusetts, and New York in recent years. But we are hugely excited about having a committed member of our staff working full time to partner, identify opportunities and push for continued progress.
If you would like to learn more or provide input, Melanie can be reached at melanie@votesolar.org