Robyn Jackson – A Leader for Environmental Justice on Navajo Nation Homelands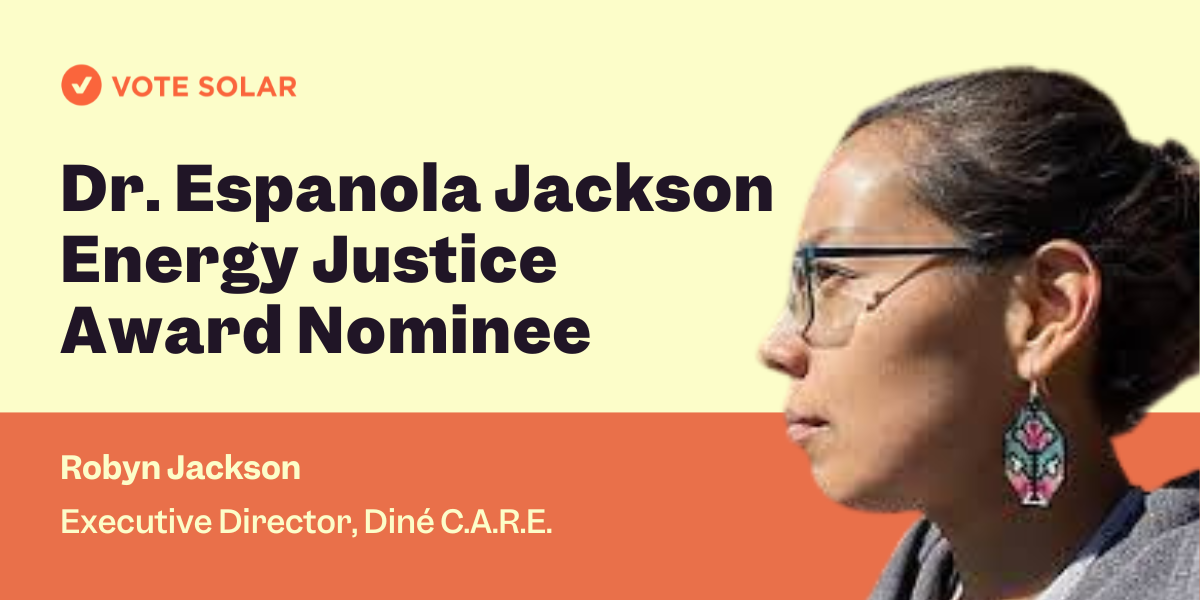 In the heart of the Chuska Mountains on the Navajo Nation resides a passionate advocate for environmental justice, Robyn Jackson. As the Executive Director of Diné C.A.R.E., Robyn's journey is deeply intertwined with her Indigenous roots and a commitment to preserving the sacred land she calls home.
A Heritage of Environmental Leadership
Robyn is Diné (Navajo) and Tó'áhaní (Near the Water Clan), and her upbringing among the environmental justice leaders of Diné C.A.R.E. left an indelible mark on her life's purpose. Inspired by her parents' dedicated efforts in sustainable forestry during the 1990s, Robyn carries forward their legacy of stewardship and community service.
Robyn's expertise spans various aspects of environmental justice. With a diverse background in research, community organizing, public education, and organizational management, she tackles critical issues related to forestry, sustainable food systems, energy, and renewable technologies in the Navajo Nation and the Southwest.
In 2013, Robyn contributed to the Diné Food Sovereignty Report as part of the research team at the Diné Policy Institute. Her dedication to knowledge-sharing empowers her community with essential information about food security and sovereignty.
Championing Clean Energy and Sustainability
In 2017, Robyn began her full-time journey with Diné C.A.R.E., where she intensified her efforts to address pressing environmental challenges. One notable initiative involved partnering with Earthworks to regularly bring technical staff to the community of Red Valley. This collaboration generated national media attention to heavy-polluting, aged oil wells and documented the expansion of helium drilling and its long-term health impacts.
As Diné C.A.R.E.'s lead coordinator on oil, gas, helium, and coal retirement, Robyn played a pivotal role in advocating for a just and equitable transition for coal-impacted communities in Arizona. She organized citizen groups to intervene within regulatory spaces in the Four Corners region, amplifying the voices of those most affected by environmental injustices.
Inspiring a Brighter Future
Robyn Jackson is a true leader for environmental justice on Navajo Nation homelands. Her unwavering dedication to preserving the sacred land, empowering communities, and championing clean energy solutions sets a powerful example for us all.
As Robyn continues her journey, she envisions a future where all people have access to clean energy, where Indigenous values are respected, and where environmental justice is a reality for every community. We stand with Robyn and Diné C.A.R.E. in their pursuit of a cleaner, more equitable future for Navajo Nation and beyond. As she stands as a finalist for the esteemed Dr. Espanola Jackson Energy Justice Award, we express our gratitude for her remarkable contributions.