SC Energy Freedom Act Clears Committee
Legislation that will spur solar jobs, local investments moves to Senate Floor
The South Carolina Energy Freedom Act passed through the SC Senate Judiciary Committee today, setting up vote on the Senate floor in the coming weeks. This comes after unanimous passage in the SC House, and gives the legislation a clear sign of momentum.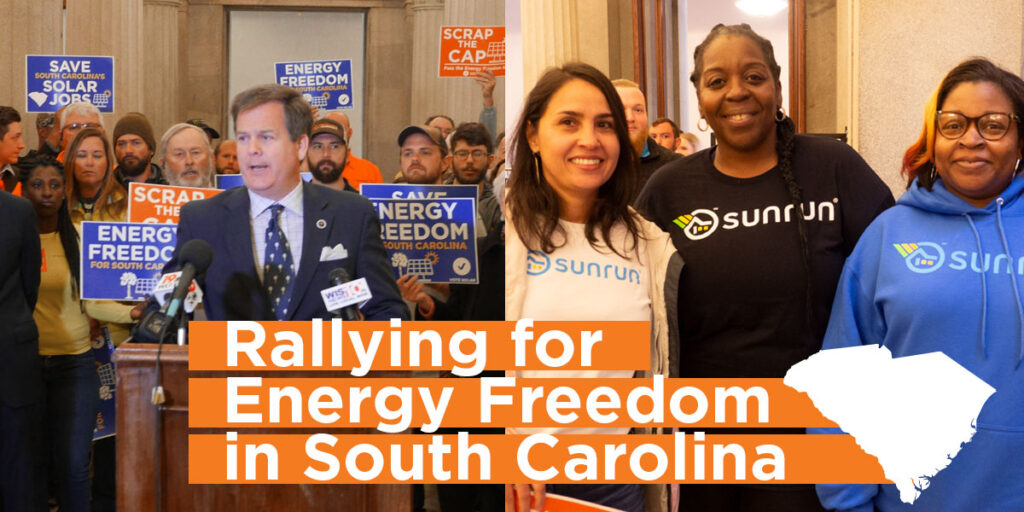 In response to the passage, Thad Culley, Regional Director of Vote Solar, was optimistic about the status of the bill. "With overwhelming support coming out of committee, and unanimous support from the SC House, it is clear that this bill is what South Carolina needs right now. This compromise – supported by utilities, solar leaders, and clean energy advocates – brings solutions to very real problems that South Carolinians are facing. It is time to protect jobs in this state, grow this industry, and give our citizens the options they deserve. I encourage all senators to support this legislation, and to act quickly to move this through the Senate."
The legislation has been championed by Sen. Tom Davis and Rep. Peter McCoy, among various other legislators. Both appeared at a rally supporting the Act last week, urging fellow lawmakers to move quickly in support. The SC Energy Freedom Act comes as energy usage has become a leading topic amongst South Carolina voters, with recent polling showing public opinion greatly favoring customer access to solar and clean energy development in South Carolina.