South Carolina Poised for More Solar Job Growth with HB 4421
Vote Solar Urges State Legislators to Lead on Clean Energy Rights
The Solar Foundation today released its annual National Solar Jobs Census, showing that South Carolina's solar industry employs 2,829 workers, representing 2 percent growth over 2016.
South Carolina's job growth is in contrast with national trends, which decreased year over year due largely to policy uncertainty at the federal level. With solar investments now facing new barriers at both the state and federal level, Vote Solar urges state legislators to keep South Carolina solar jobs shining by passing House Bill 4421, the Energy Consumer Bill of Rights Act.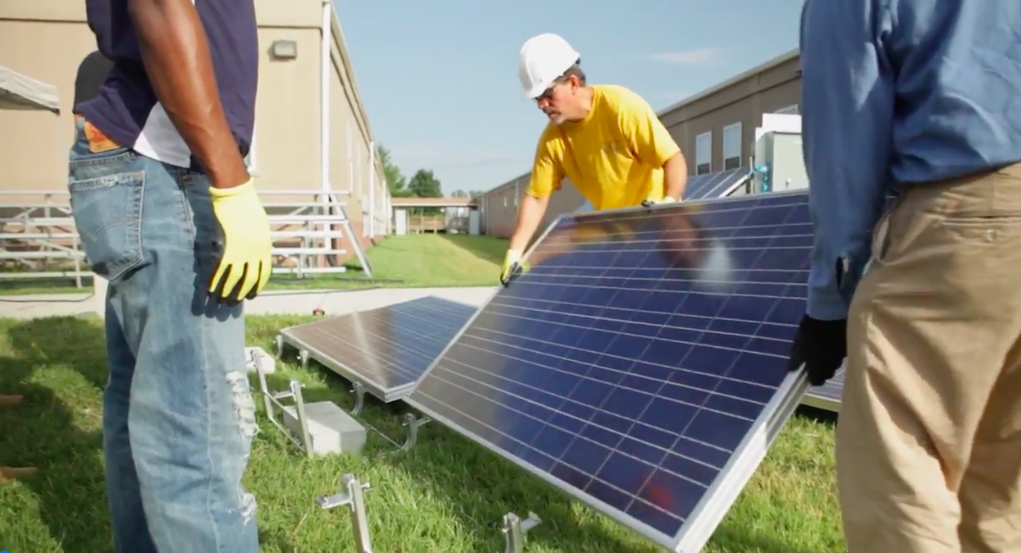 "Cost-competitive solar power is a bright spot in South Carolina's economy, employing thousands of workers and putting energy consumers across the state in control of their own energy bills. Now more than ever, we need state legislators to maintain South Carolina's leadership, pass HB 4421, and remove an unnecessary barrier to continued solar investment and energy freedom in the state," said Thad Culley, Regional Director with Vote Solar.
Along with other important consumer protections, House Bill 4421 would lift an arbitrary and restrictive 2% cap on one of the state's most successful solar programs, net metering, which ensures that solar customers get fair credit on their utility bills for valuable power that they deliver to the energy grid. This simple crediting system is one of the most important state policies for ensuring that schools, churches, families, and businesses are able to meet their own electricity needs with solar power.
About Vote Solar:
Since 2002, Vote Solar has been working to lower solar costs and expand solar access. A 501(c)3 non-profit organization, Vote Solar advocates for state policies and programs needed to repower our electric grid with clean energy. Learn more at www.votesolar.org