Boratha Tan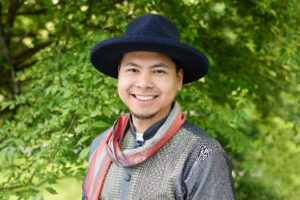 Regulatory Manager, Midwest
Boratha Tan is Regulatory Manager, Midwest for Vote Solar; he is responsible for working with the rest of the Midwest Team in guiding regulatory policies to promote markets for solar in the region. He will also participate in the regulatory processes around distributed generation.
Before joining Vote Solar, Boratha worked at Ford Motor Company for six years as a Core Engineer. He worked on future high voltage batteries, the hybrid platform of the Ford Escape/Lincoln Corsair, and prototyped electric motors (which included motors for the Ford Maverick, F-150 Lightning, and future vehicles). Boratha has also interned at the National Conference of State Legislatures, NCSL, in 2022 with the Energy Team. He researched state-level energy policies and statutes for state lawmakers and legislative staff.
Boratha graduated from Villanova University with a Bachelor of Science in Mechanical Engineering and a Master of Public Policy from the University of Michigan. He lives in Detroit, but still clings to all things Philly sports. An avid foodie, he can point out the best spots to catch a meal (whether at a cozy restaurant in Hamtramck, or his own kitchen). In his free time, Boratha likes to take his cat out for a walk, try for the hundredth time to learn guitar, or buy books he'll never have time to read.
Contact: btan@votesolar.org