Kate Bowman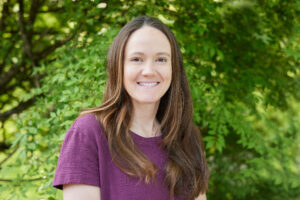 Regulatory Director, Interior West
Kate oversees regulatory campaigns to advance solar and distributed generation in the Interior West, including Utah and Arizona.
Prior to joining Vote Solar, she served as the Renewable Energy Program Manager for Utah Clean Energy where she worked to inform, educate, and build the market for renewable energy and distributed generation in Utah and the West. While at Utah Clean Energy, Kate advocated for fair rate design for renewable energy resources and rooftop solar, led community bulk purchase programs to increase adoption of solar and electric vehicles, and supported local government efforts to transition to 100% renewable energy.
She graduated from Dartmouth College and is completing a Master's in Public Policy from the University of Utah.
Kate is based in Salt Lake City, Utah, and in her free time she enjoys running, biking, and skiing in the neighboring Wasatch Mountains.