William Munn, PhD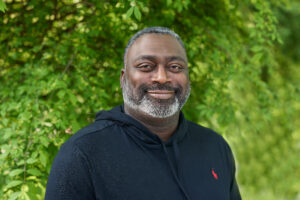 Regional Director, Carolinas
William serves as the Regional Director of the Carolinas where he advocates for inclusive renewable energy policies and helps to build power with local voices who are fighting to keep the Carolinas beautiful and environmentally sustainable for centuries to come.
Prior to Vote Solar, William blended research and community engagement to advance issues of equity and inclusion in healthcare policy and local economic development as a Senior Policy Analyst at the North Carolina Justice Center. Earlier in his career, William served in two congressional offices, guiding outreach in culturally diverse and transient communities by articulating legislative priorities and connecting resources to opportunity.
William earned his Bachelor of Arts in Political Science and History from Fayetteville State University, Master of Public Administration from the University of North Carolina at Pembroke, and his Ph.D. in Leadership Studies from North Carolina Agricultural and Technical State University (Aggie Pride).
William lives in southeastern North Carolina with his spouse, who raise three budding engineers who are mastering their future craft by breaking (and attempting to reassemble) everything possible.