Tell the ACC: Approve strong clean energy standards for Arizona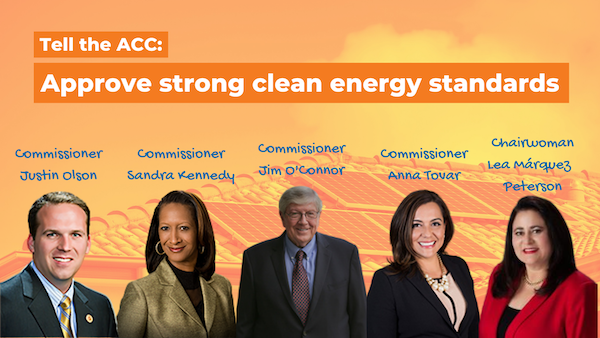 It's time to get the Energy Rules across the finish line! Now is a critical moment to make your voice heard in support of bold clean energy standards in Arizona.
The Arizona Corporation Commission (ACC) is currently accepting public comment on their proposal for 50% clean energy by 2032 with longer-term targets to get to 100%.
The proposal includes a first-of-its-kind distributed storage standard, benefits for communities impacted by fossil fuel plant closures, an enhanced energy efficiency standard and reforms to the utility planning process.
New clean energy standards will bring in new business, create new jobs, and secure our energy future and the well-being of all Arizonans. This is exactly what Arizona needs for its economy.
Arizonans: Make your voice heard before the commission votes on new clean energy standards for our state!
Strong, enforceable clean energy rules will help Arizona attract new businesses and ensure a strong job market for years to come. We're calling on the ACC to finalize Arizona's commitment to 50% carbon free by 2032 and update the state's outdated Energy Rules with a bold new vision that includes local battery storage, energy efficiency and provisions for a just transition for our coal communities.
The health and well-being of our communities have been hit hard. A clean energy future can deliver broad economic benefits and drive new investment. By saving energy and switching to renewable energy, we can have cleaner air and water, and save money on electricity costs.
It's time to reestablish Arizona as a leader in renewable energy and energy efficiency.
Don't let Arizona fall behind. Tell the ACC to approve the updated clean Energy Rules.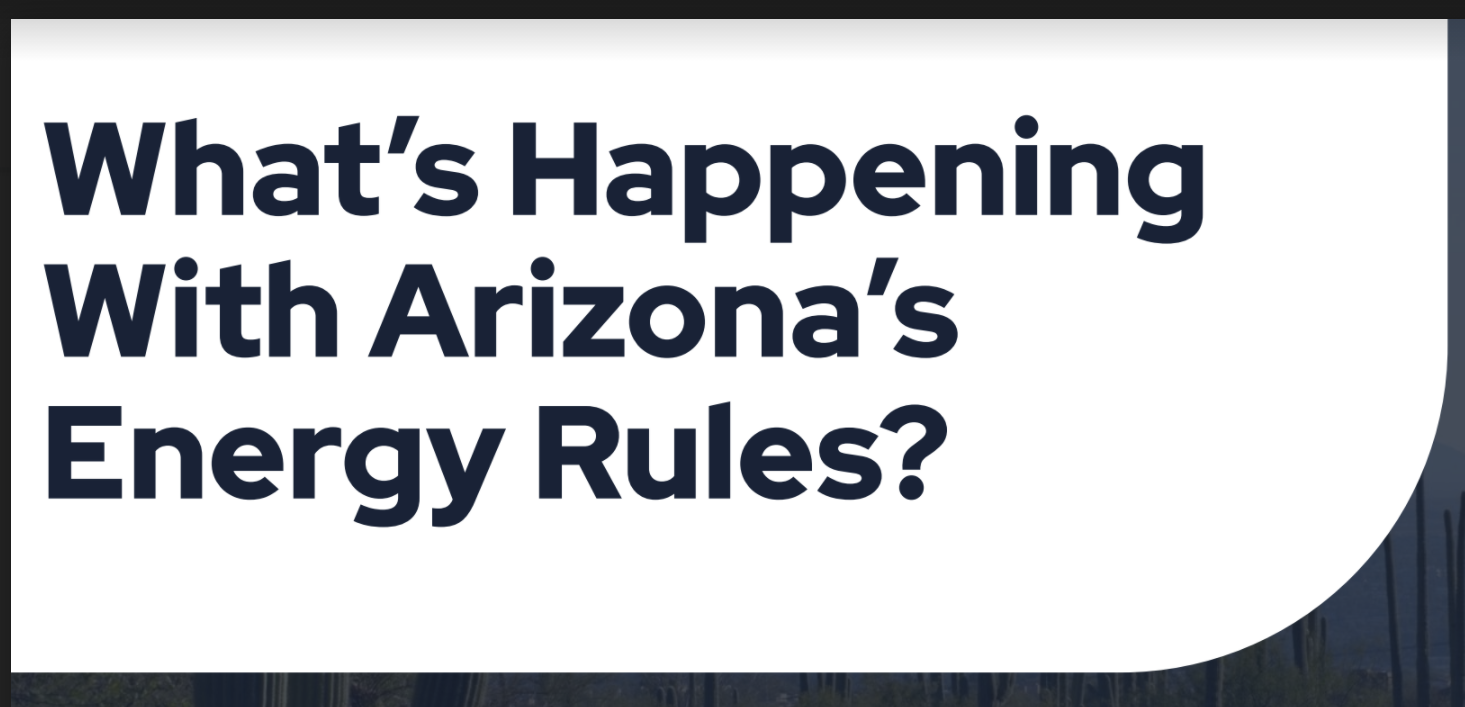 We're working together with our partners at Sierra Club, Southwest Energy Efficiency Project, Western Grid Group, Western Resource Advocates to secure a bright future for Arizonans. Learn more about the energy rules in this slidedeck.