Vote Solar Brings Clean Energy Expertise to Washington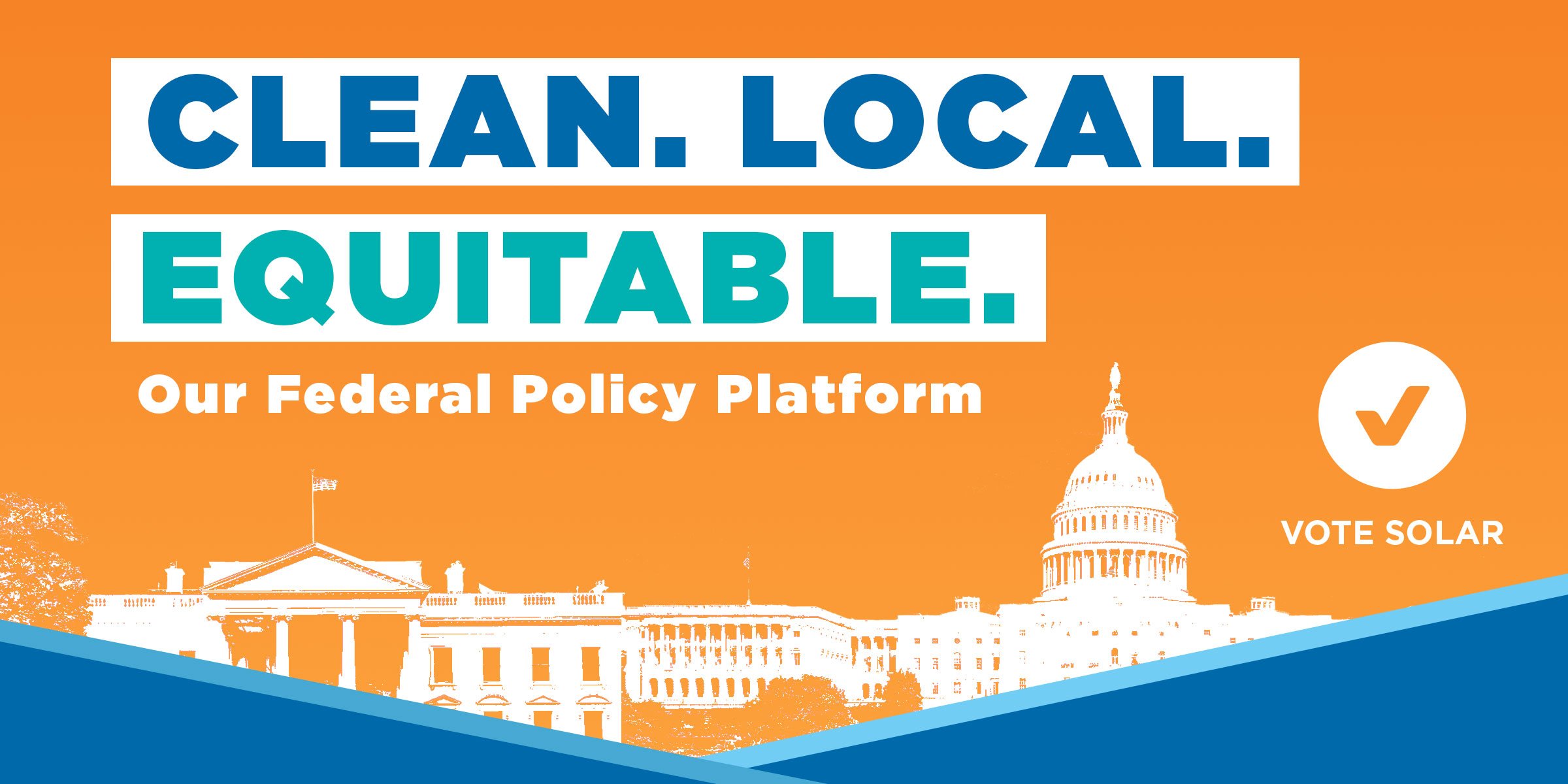 Vote Solar has engaged in and won countless battles around the future of our energy system at state houses and state regulatory bodies since our founding in 2002. Indeed, as Vote Solar's Southeast Regulatory Director, I supported our team as we successfully expanded affordable solar access to thousands in South Carolina and Florida.
Our organization's focus has been at the state level in large part because that's where energy policy is predominantly made. State legislatures and state utility regulators make most of the key decisions that shape how solar markets operate and the extent to which our energy system is equitable.
While we continue to fight the good fight state by state, I'm excited to step into a new role and lead Vote Solar's efforts at the federal level. It's a sphere I'm very familiar with having worked in the White House Office of Management and Budget, and at the US Department of Energy, leading research and development to expand solar access and low-income solar.
Now is the time to engage. The Biden Administration's commitment to a 100% clean energy future by 2035 presents a unique opportunity to shape national standards and programs that will help the whole country benefit from the clean energy economy. What's more, many state leaders we have worked closely with in North Carolina, New York, California, Michigan, and elsewhere have joined this administration to help deliver on this opportunity.
Building on what works for states, we're advocating for a federal framework that aims to deliver an energy system that is clean, local and equitable.
Clean – 100% clean energy by 2035, with an interim target of 80% by 2030
The climate crisis requires that we take such swift action to a carbon-free energy system. And, we know we can do it. We have the technology, and deploying it would not only address the power sector's contribution to climate change, but it would also bring many additional benefits. UC Berkeley's 2035 study shows 90% clean energy by 2035 would save $1.2 trillion in avoided health and environmental damages, including 85,000 premature deaths through 2050.
Local and Distributed – 30 million solar homes
Bringing solar to 30 million homes through rooftop and community solar, including at least 15 million low to moderate income homes, will ensure underserved communities benefit from the transition to 100% clean energy. Distributed energy resources bring unique benefits to the grid, and new advanced modeling shows it is the least cost approach to going big on clean energy. Moreover, distributed clean energy projects are more effective than large centralized plants at creating local, lasting jobs and provide more economic benefit to local communities.
Equitable – End energy poverty
By proactively targeting our nation's investments in clean energy to benefit the people who face shut-offs due to unaffordable monthly electric bills, we can reduce the energy burdens of struggling families. Strategic targeting of solar projects could lift thousands if not millions of Americans out of energy poverty. The Biden Administration set a goal to deliver 40% of the benefits of clean energy investments to disadvantaged communities. And we must ensure that they not only meet this ambitious goal, but also that the benefits flow to the people who need help the most.
Vote Solar is working with partners who have walked the Halls of Congress for years to advance key clean energy policies. We'll bring our perspective to the national conversation, applying lessons learned and best practices cultivated from our success at the state-level across the country. Together, we'll emphasize that local energy resources are the least cost path to 100% clean energy, and if done right, will make our energy system more equitable so that everyone can participate in and benefit from a resilient clean energy economy . We'll push the federal government to invest in a more equitable and just society — one that supports job creation, reduces unemployment in vulnerable communities and reduces energy poverty for struggling families.