Vote Solar Letter for Congressional Appropriation for Rooftop Solar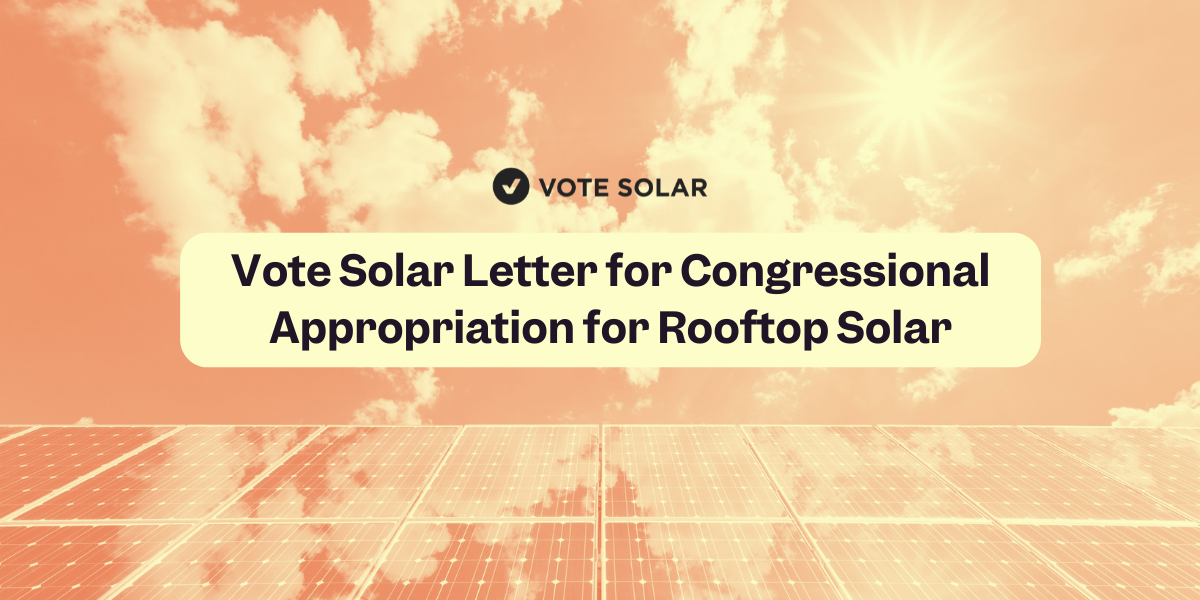 October 10, 2022
The Honorable Nancy Pelosi
Speaker of the House
United States House of Representatives
The Honorable Rosa DeLauro
Chair
House Committee on Appropriations
Dear Speaker Pelosi and Chair DeLauro:
We write to you in support of the request of Congressman Grijalva and other members of Congress to appropriate $5 billion for rooftop solar and storage in Puerto Rico. In the face of increasingly severe storms and a poorly managed centralized grid, rooftop solar keeps refrigerators working and medical equipment running, saving lives, as seen most recently during and after Hurricane Fiona.
Five years after Hurricane Maria, Puerto Rico's electrical grid is in worse shape than ever. The Puerto Rican government's privatization initiative, which resulted in the contract with LUMA Energy, resulted in even worse service and abysmally poor service restoration after Hurricane Fiona. And LUMA and PREPA's plans for the reconstruction of the grid have not involved any investment in rooftop solar and storage, despite the proven resiliency benefits of this technology. Meanwhile, the value of rooftop solar and storage is obvious to Puerto Rican residents, who have installed more than 50,000 systems to date. Yet the cost of rooftop solar remains out of reach for the majority of Puerto Rico's population.
The Queremos Sol coalition has published detailed modeling demonstrating the feasibility of transitioning to 75% distributed renewable energy within 15 years.[1] This would result in a resilient and affordable electrical system, rather than spending billions of dollars every year on imported fossil fuels to keep powering the current unreliable grid. Until such transformation path is adopted, Congress will be appropriating billions of dollars after every hurricane that hits Puerto Rico to restore a vulnerable and increasingly fragile centralized fossil fuel-based grid.
In contrast, an assignation of $5 billion in federal funds for rooftop solar and storage would help ensure that low income and vulnerable households in Puerto Rico would be able to benefit from the resiliency afforded by rooftop solar and storage.
We emphasize the importance of making sure that any rooftop solar and storage program run by the federal Department of Energy is designed in collaboration with community-based organizations that understand the resources and needs of the populations they work with. Many of these organizations have already been working for years, with scarce resources, to bring rooftop solar to their communities.
Thank you for your attention to this urgent request.
Sincerely,
Sachu Constantine
Executive Director
Vote Solar
[1] Available at: https://cambiopr.org/solmastechos