Vote Solar Welcomes Ayesha Herian as Managing Director, Communications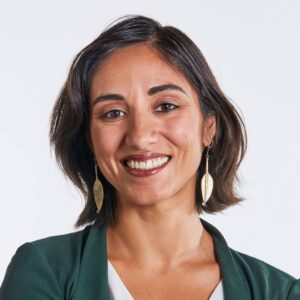 Vote Solar, a national non-profit advocacy organization working for a 100% clean and equitable energy future, today announced the hiring of Ayesha Herian, the new Managing Director for Communications.
"Ayesha is an inspiring leader with a history of accomplishment, and we are excited to have her join our senior leadership team and help us achieve new levels of success," said Adam Browning, Vote Solar's Executive Director.
"Supermajorities of people in this country want to see a rapid and just transition to renewable energy. Tapping into that latent interest and turning it into policy-changing power is part of Vote Solar's secret sauce, and Ayesha's background, experiences, and skills will help Vote Solar continue to succeed. We are excited to have her on board," said Sheridan Pauker, chair of Vote Solar's Board of Directors.
Prior to joining Vote Solar, Ayesha led communications for the clean energy tech startup, Inspire Clean Energy. Before that, she worked in Canadian politics, including managing the successful campaign of the first woman of color to be elected in her district. Ayesha also served as an Advisor to the Minister of Energy and the Minister of Environment, Parks, and Climate Change with the Government of Alberta, to help oversee the implementation of the inaugural carbon pricing framework. In this role, she managed the political strategy for policies and programs within the climate and energy portfolios.
Vote Solar, founded in 2002, currently has 34 staff working in over 25 states, doing regulatory, campaign, and communications work to drive a just transition to 100% clean electricity.