Vote Solar Welcomes Natalia Cardona Sanchez as Chief Access & Equity Officer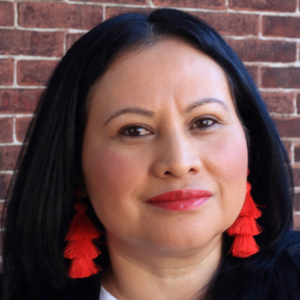 Vote Solar, a leading national solar nonprofit, today announced the appointment of Natalia Cardona Sanchez as  Chief Access & Equity Officer. In this role, Natalia will apply her deep expertise in intersectional climate activism and proven Diversity Equity and Inclusion (DEI) leadership to advance the organization's just partnerships and equitable clean energy policy solutions across the country.
"It is an honor and a pleasure to step into this role and support Vote Solar's efforts to create a new energy paradigm at a time when the climate crisis and racial inequality are at the forefront of our political landscape," said Cardona Sanchez. I look forward to ensuring our work empowers the most vulnerable communities and fosters equitable, resilient economies." 
Natalia is a social justice activist and DEI practitioner with over twenty years of service in the nonprofit sector. Her experience spans issues of climate justice, economic justice, racial justice, women's rights and peacebuilding. Most recently Natalia served as the Associate Director for Justice and Equity at 350.org in the United States. In addition, she has held several leadership roles with national and international  organizations, including the American Friends Service Committee, the Center for Women's Global Leadership at Rutgers University, Social Watch and the Association for Women's Rights in Development—a global feminist network. 
"Natalia is a true visionary, and as we continue to center access and equity in all that we do, this couldn't be a better time to bring in someone with her expertise," said Sachu Constantine, Vote Solar's Executive Director. "I look forward to collaborating with Natalia to ensure that more people can participate in holding utilities and decision makers accountable for greater equity and justice in our energy system."
Vote Solar, founded in 2001, currently has 45 staff working in over 20 states working on policy and regulatory campaigns that advance a 100% clean energy future through a solutions-driven, people-first approach. To date, the organization's work has made it so that one in three people live in a state with a 100% clean energy commitment. Vote Solar will continue to expand that number, while centering equitable access and following the lead of community-based frontline organizations.