Why DTE Energy Gets Failing Grades on its 15-year Energy Plan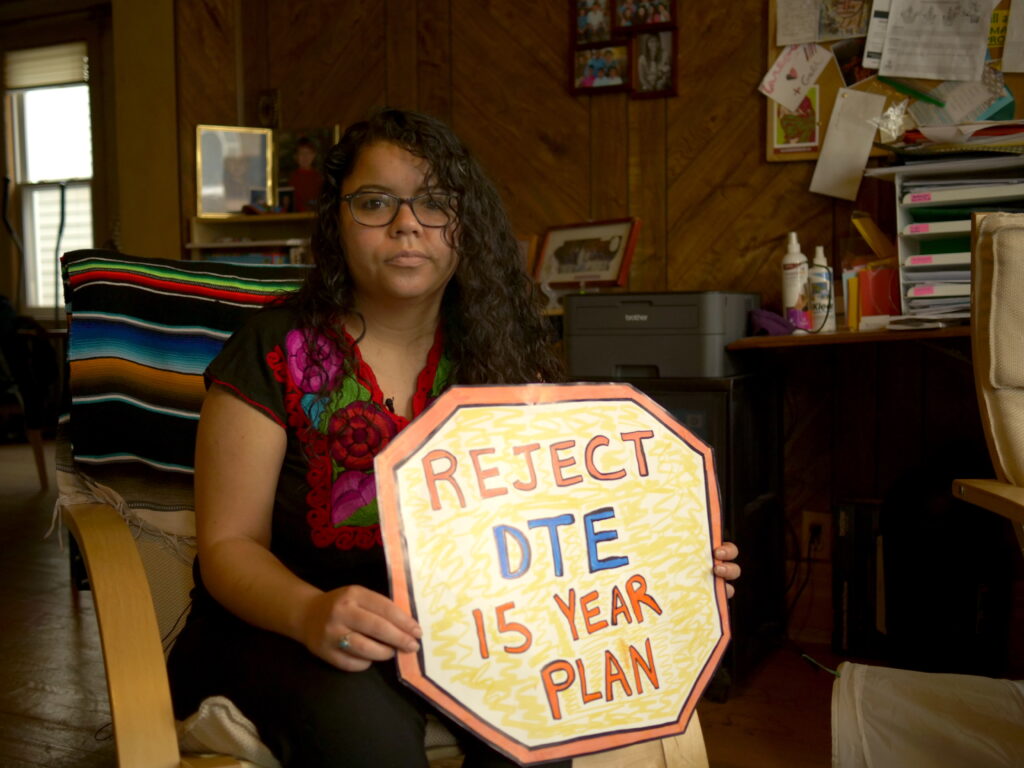 In December, a federal judge delivered a holiday surprise to Detroit-based electric utility DTE Energy: no more coal. The judge was reviewing DTE's proposed energy resource plan, which the judge found was out of compliance with state law, did not do enough to quickly transition away from coal, and inadequately valued solar and storage resources. It was the opposite of gifting a lump of coal — it was a clear requirement to get rid of it.
Clean energy, environmental justice, and consumer advocacy groups also released a report card for DTE Energy's proposal. The report card scores whether DTE's plan will provide the clean, equitable and affordable energy its 2.2 million Michigan customers need. The analysis overwhelmingly aligns with the judge's recommendations.
DTE's biggest area for improvement in the report card is in ensuring equitable access to clean energy benefits, in which they received and F. Done properly, providing access to renewable and energy efficiency programs for low-and moderate-income customers would allow these families to fully capture the benefits of clean energy, including bill savings, health benefits and job opportunities. Unfortunately, DTE's plan emphasizes voluntary renewable energy programs that are more costly and less accessible.
The most common grade on their report card was in the D range. DTE received Ds in maintaining affordability, developing local workforce, protecting public health, avoiding new fracked gas infrastructure and building a path to 100% clean energy. Overall, DTE's proposed plan prioritizes their shareholders over their customers. By overestimating renewable energy costs and continuing to invest in and operate gas and coal plants, they guarantee that their plan is not as affordable or clean as it should be, leaving public health and pocketbooks at risk.
On the bright side – if you can call it that – DTE earned a C- and a C+ for retiring coal plants and prioritizing energy efficiency respectively. DTE undervalues the benefits and overestimates the costs of energy efficiency throughout their plan. The result is an inaccurate conclusion of what level of efficiency they should be funding. Fortunately, thanks to statewide standards and policy incentives, Michigan is currently ranked 13th in the nation on energy efficiency. Rather than looking for ways to expand their efficiency programs above these statewide incentive levels, DTE is committing to just above the minimum threshold and well below Consumers Energy's commitments.
Finally, DTE did excel in one area: lobbying against the public interest. DTE retains multiple lobbying firms, each with a team of lobbyists, to advance DTE's corporate interests, spending over $1.4 million in direct lobbying expenses in a single year on federal lobbying. If this plan goes through, it will be well worth it to their shareholders.
While low scores across the board might seem predictable, DTE's report card scores are not the norm. Advocates released a similar report card for Minnesota's major electric utility, Xcel Energy, in October. They offered a more positive evaluation of its plan, which makes bolder commitments and takes important steps towards the renewable energy future. DTE's low marks relative to Xcel Energy's further highlight the plan's shortcomings.
Judge Sally Wallace – the Administrative Law Judge assigned to this planning process – recommended that the Public Service Commission reject DTE's energy plan and require them to submit a new proposal addressing many of these shortcomings within the next two years. The judge did her homework, the Commission should follow her recommendation and ensure a compliant, equitable, clean and affordable energy future.
The Commission will make their final decision February 20. Until then, Michigan residents can still make their voices heard to ensure the Commission sends DTE back to the drawing board. Together, we can put Michigan back on the path to an A+, 100% clean energy future.