Will Nevada become the clean energy crossroads of the West?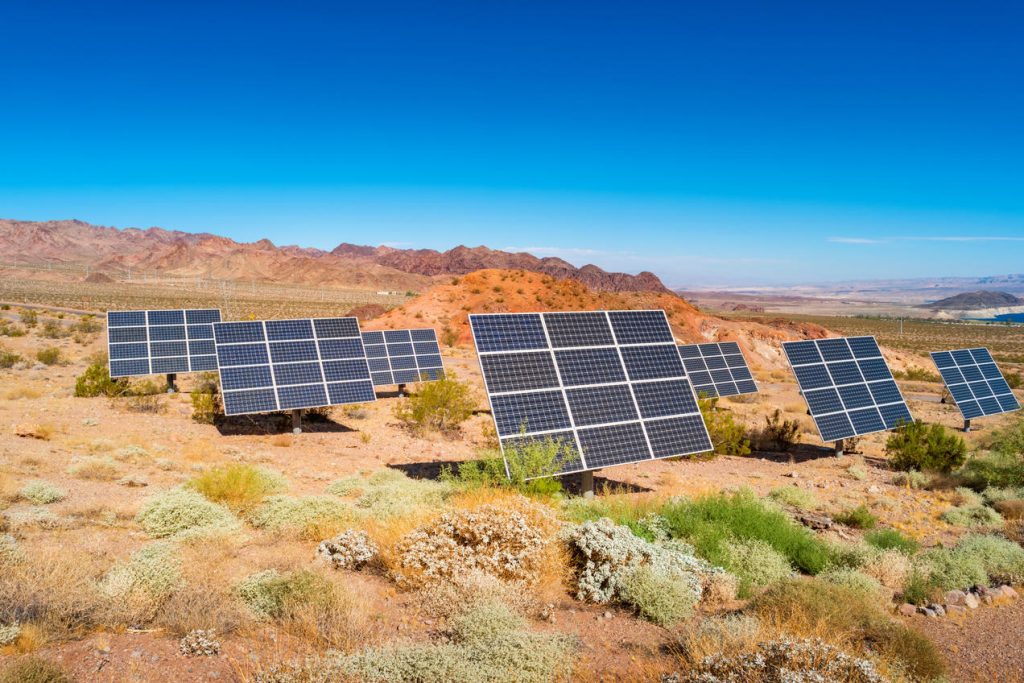 Nevada is poised to become the clean energy crossroads of the West with new legislation introduced by state Senator Chris Brooks that will help align the state's energy resources with its climate goals. SB 448 has already unanimously passed the state Senate and is currently making its way through the state Assembly.
UPDATE: SB 448 passed through the Assembly with a 2/3rds vote in favor! On to the governor's desk.
This comprehensive bill addresses energy transmission, electric transportation, rooftop solar, clean electricity, renewable energy storage, energy efficiency, and more. To help introduce this bold new vision, Senator Brooks joined Governor Sisolak and other state energy leaders for a New Energy Economy Roundtable hosted on YouTube. Check out the recording to learn about all the great provisions of SB 448.
This bill epitomizes the opportunity we have right now to rebuild a better Nevada. Investing in our energy infrastructure will create thousands of new good-paying, local clean energy jobs that will help jumpstart Nevada's economic recovery. Critically, we can also help ensure that our new energy future does not repeat or extend the injustices of our current fossil fuel economy.
There is a lot in this bill. Here are the top three things we're excited about:
Increasing opportunities for rooftop solar in commercial and apartment buildings by clarifying existing laws and programs and expanding the rooftop solar tax credit to include battery storage;
Aligning the utility planning process with state climate goals by requiring utilities to forecast how they could achieve an 80% reduction in their carbon dioxide emissions from 2005 levels by the year 2030;
Investing in historically underserved communities by doubling funding for energy efficiency programs and earmarking $40 million for transportation electrification.
A brighter future is in sight. A diverse energy portfolio like SB 448 is exactly what Nevada needs for its economy. SB 448 will make substantial investments from renewable energy to transportation electrification to help power our economy and secure Nevada's energy future.