100 million Filipinos are paying the price for America's failure to act on climate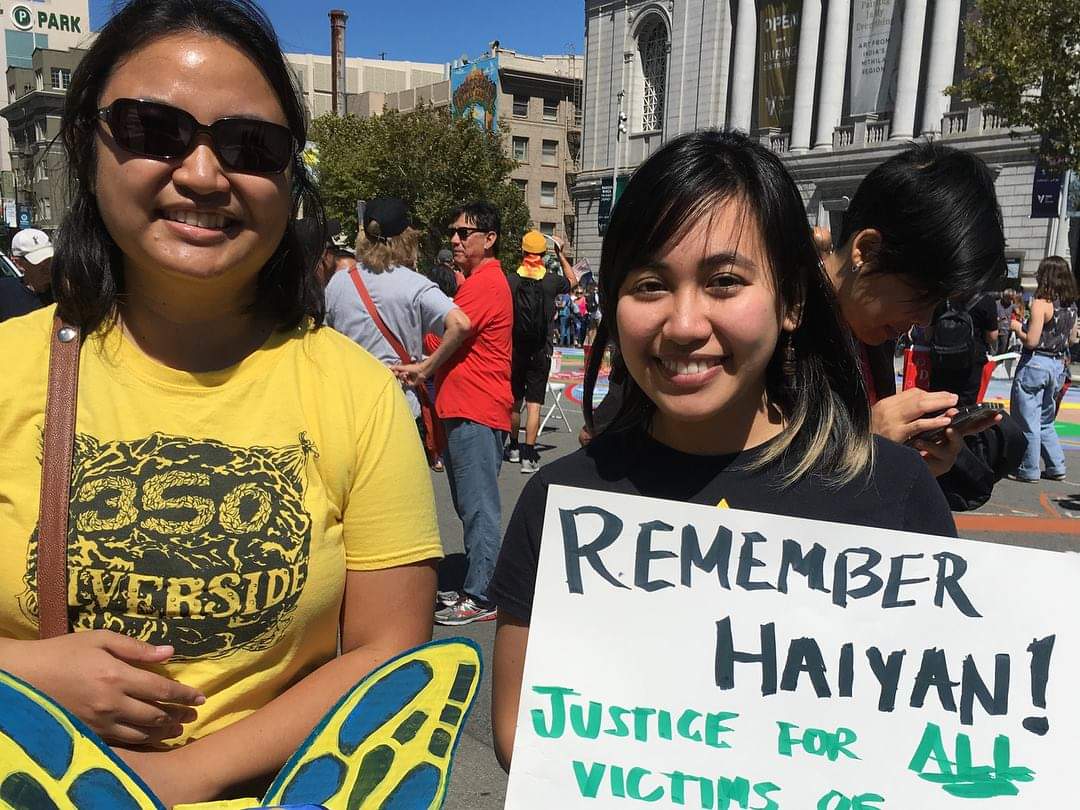 In May, we celebrate Asian Pacific American Heritage Month and the vast contributions of Asian American, Native Hawaiian and Pacific Islanders to building an equitable, regenerative nation. Many cultures, languages, histories and lived experiences are part of the diversity of AAPI heritage. 
Claudine Custodio is helping to build a just energy future for all through data analysis and policy research as our Interior West Regulatory Manager. Born and raised in the Philippines, she understands the reality for the 100 million Filipinos across the Pacific who are facing the devastating impacts of the climate crisis they didn't create. Part of a series: Vote Solar Staff Voices
It was during a lunch seminar where the speaker ended his presentation with, "sea-levels will rise whether you believe climate change is real or not". It was a throw away line in a presentation that had hypothetical maps and images of the Bay Area submerged in water. For the researchers in the room, it was all an academic exercise to imagine what a flooded city would be like.
What their models and calculations didn't show were the people whose lives would be upended. What they don't know is that their hypothetical was a reality for a 100 million people on the other side of the Pacific.
I grew up in Quezon City, Philippines, one of the many urban areas of what is internationally known as Metro Manila. I grew up knowing that it was hot and dry for most of the year, the rains started in June, and they were the worst in August. When I say rain, I'm talking about a downpour that lasts hours. I remember getting up in the morning during the rainy season hoping classes were cancelled and watched from home as a river of rainwater flowed down our street.
In 2009, years after my family had moved to the US, the Philippine government would declare a state of calamity because of Typhoon Ondoy. For six hours the relentless rain would overwhelm dams and rivers; neighborhoods on high ground once deemed safe were seeing waist-level flooding.
I was in my dorm room watching everything unfold, scrolling through my friends' stories of floodwaters reaching the second floor of their homes and salvaging what they could of waterlogged belongings. That is to say, they were luckier than most. Ondoy was then followed by Yolanda in 2013 then by Ulysses in 2020. Every year the monsoon season just gets more unpredictable and more unstable.
I am in disbelief that a nation struggling to find its footing after centuries of colonial rule is paying the price of inaction on climate. See, the irony is how the Philippines contributes 0.37% of the global carbon emissions compared to the United States's 13%. Yet the Philippines ratified the Paris Agreement in 2017 and has committed to 70% reduction by 2030. Just last month, the country raised its goals to 75% reduction by 2030. Let's compare that to what the US is currently proposing: 50% by 2030.
I think we can do better. I know we can do better.
Communities in the U.S. are not immune to the effects of climate change. We know this because "polar vortex", "wildfire seasons" and "hurricane seasons" have been part of our vocabulary since the last decade. And the people most affected by these disasters are not responsible for creating them. We only need to listen to environmental justice advocates to hear the disproportionate effects of denial and inaction to their own communities.
I am sharing my story and listening to others, because while climate change doomsday is a hypothetical to most, more of us have been living it.