Adam Browning Moves Onward From Role as Executive Director of Vote Solar
Browning led the growth of the solar advocacy non-profit across 40 states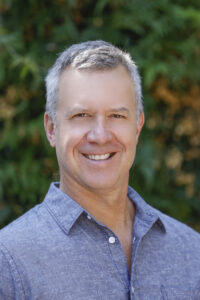 Oakland, CA — After 20 years of extraordinary impact on making solar mainstream in the United States, Adam Browning, Vote Solar's co-founder and Executive Director, today announced that he is stepping down, effective September 30th, 2021.
"It has been the honor of my life to lead Vote Solar since its founding through its growth to become one of the country's most impactful state-based clean energy advocacy organizations today," said Browning. "I am proud of our success jumpstarting the transition from fossil fuels to solar, and working in partnership with communities across the country to put the U.S. on a path to an equitable 100% clean energy future. Now, I'm excited to make room for new leaders and voices committed to rebuilding our energy system to one that is equitable and resilient, with solar powering the way."
Browning co-founded Vote Solar with David Hochschild in 2002 after the successful Prop B ballot initiative in San Francisco, with the mission of bringing solar energy into the mainstream. A trailblazer in the solar advocacy world, Browning built Vote Solar into a team of 40 people working to advance solar across the country. Under his leadership, Vote Solar has taken on hundreds of state legislative campaigns and regulatory interventions, driving hundreds of gigawatts of demand for solar, helping catalyze solar's tremendous cost reduction, laying the foundation for our clean energy economy, and providing hope in the fight against climate change.
"We are grateful to Adam for his visionary leadership and commitment that built Vote Solar into the powerhouse organization it is today. He will be missed," said Zaid Ashai, Chairman of Vote Solar's Board of Directors. "Adam leaves Vote Solar in a strong position, with an incredibly talented team motivated to fight the climate crisis by advancing equitable solar and clean energy policy. We are committed to finding the next innovative and experienced leader to guide Vote Solar through its next stage of growth and impact."
Vote Solar remains well-poised to continue its trajectory of success in building a 100% equitable, clean energy future across the United States. With a strong Board, experienced leadership team, and skilled staff, Vote Solar will continue to deepen its regulatory engagement, expand its local policy and campaign expertise in more states, and integrate access, equity and just partnerships into inclusive clean energy solutions.
For the remainder of the year, Adam will serve as Advisor to Vote Solar, turning his attention from day-to-day operations to strategic partnerships and thought leadership. Sachu Constantine, Vote Solar's Managing Director, Regulatory will serve as interim Executive Director to provide leadership during the transition. In the coming weeks, Vote Solar will be launching a nationwide search for a new, permanent Executive Director to lead the organization through its next phase of impact.