Applications now open for Vote Solar's 2023 Access and Equity Advisory Committee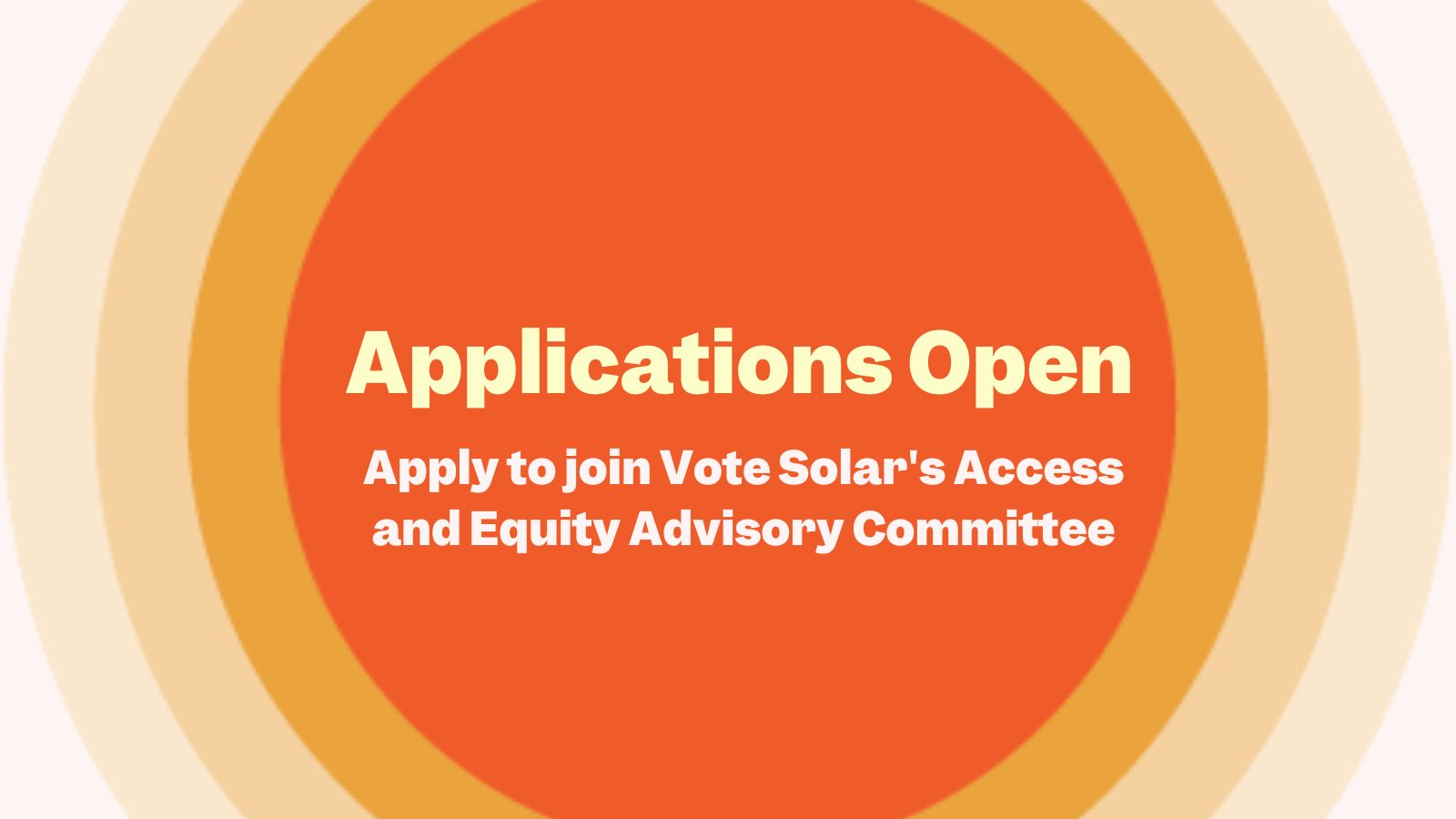 Vote Solar has opened applications for the 2022-2023 Access & Equity Advisory Committee (AEAC). The application deadline is November 25, 2022 at 5pm PST. 
The AEAC was created in response to the challenges states are having with implementation of programs serving BIPOC, low-income, rural and other marginalized communities. As states implement these programs they face a number of challenges that, if left untouched, reduce access to solar programs for those communities. The design of these programs must always focus on increasing access and ensuring equity. 
Last year the AEAC recommended two key initiatives for more successful solar program expansion: (1) automatic qualification in community solar programs and (2) grant support for more robust community engagement. This year, for the first time ever the AEAC will come together in January 2023 for a two-day in person workshop to learn and discuss equitable interconnection policies for marginalized communities. 
The AEAC is currently seeking applications to fill 6 positions on the committee. Preference will be given to applicants who identify as BIPOC, and have experience working with frontline, low-income, and energy burdened communities. 
Selected committee members will receive a $500.00 honorarium (sent to the individual or the individual's organization) for their participation, travel expenses covered for the two-day in-person event, along with an opportunity to share out their expertise to those in the clean energy space.
As a collective, we can innovate best practices and policy solutions together, that enable broad, equitable participation and benefits of energy for all. Click here to apply!