Big strides for energy equity in New Jersey
The Vote Solar team, our partners, and our members have been hard at work in the Garden State this year — and we have a lot to show for it!
Our preeminent legislative goal this session is to pass the Clean Energy Equity Act, a comprehensive energy justice bill that will create good, local jobs and lower utility bills for more than 250,000 New Jersey families. While the legislature has convened for summer break with the bill still stuck in the Assembly Telecommunications and Utilities Committee, I'm incredibly proud of the progress we made and am optimistic about the bill moving forward this fall when session reconvenes! Through phone calls, emails, tweets, and lobby visits, our partners and members were unwavering in our demands: we can't wait any longer for energy justice in New Jersey. The bill sailed through the Senate last year, and has the support of Governor Murphy and the Board of Public Utilities, so our calls to action focused on Assembly Speaker Craig Coughlin, and Assemblymember Wayne DeAngelo, Chair of the Telecommunications and Utilities Committee – both key decision-makers who heard our demands loud and clear.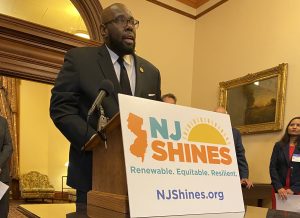 These advancements wouldn't have been possible without the dedicated work of the NJ Shines Coalition. At Vote Solar, we believe in building inclusive and just partnerships, which is why this year we expanded our coalition to include diverse organizations from across the state. Our NJ Shines partners are leaders in environmental activism, economic issues, and social justice — and their combined expertise has allowed us to grow in scope and influence. Together, we uplifted the stories of New Jerseyans like Jim, Ricky, and Juell, who are already experiencing the benefits of local, clean energy jobs.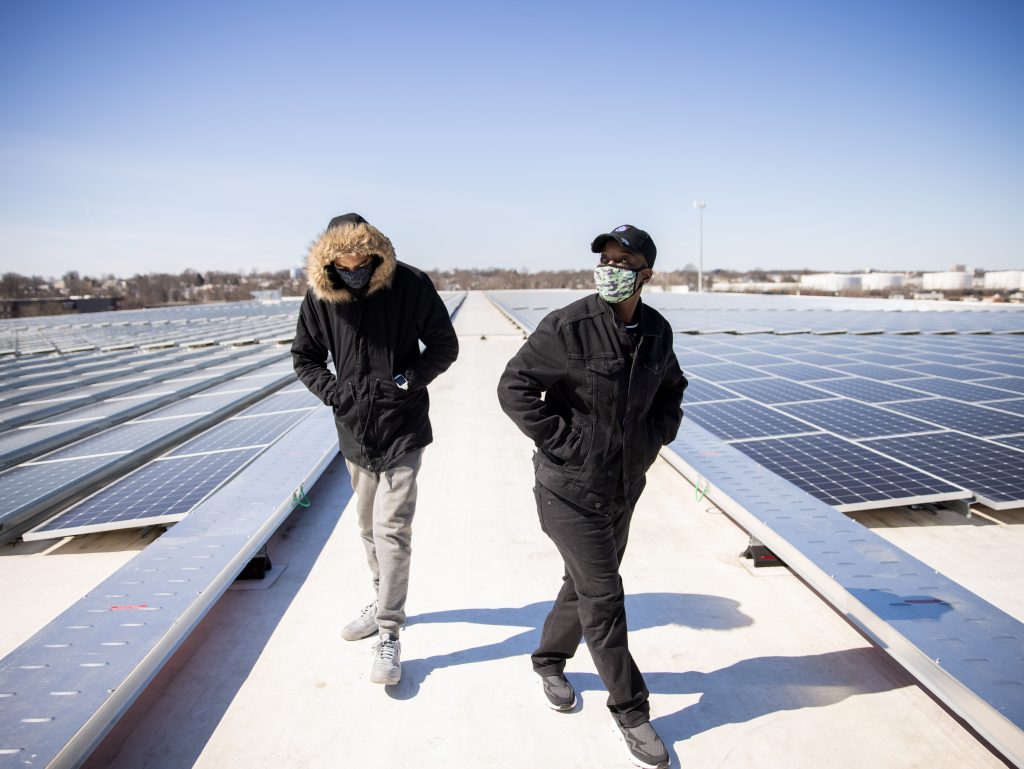 This is absolutely not the end of the road for the Clean Energy Equity Act: it's a moment to regroup, recharge, and keep the pressure up. The coalition is currently working with supporters in the legislature to ensure we can get it over the finish line this fall. I'm confident that energy justice for New Jersey is just around the corner!
In addition to our efforts in the legislature, in the first half of 2021 we worked with the BPU and other state agencies to make energy justice and inclusive policy-making cornerstones of New Jersey's environmental landscape. I'm particularly proud of the work we're doing with BPU to make the stakeholder process more accessible and inclusive of overburdened communities. It's crucial that those most harmed by climate change and the associated economic burdens have center seats at the table for discussions of New Jersey's energy future.
It's been an honor to meet and learn from such a wide array of New Jersey activists and changemakers this year. There's no question that New Jersey is ready to usher in a clean and equitable energy future, and I'm excited to continue on the path forward!