Born on Earth Day: My son's first year and the clean, healthy, anti-racist future I want for all our children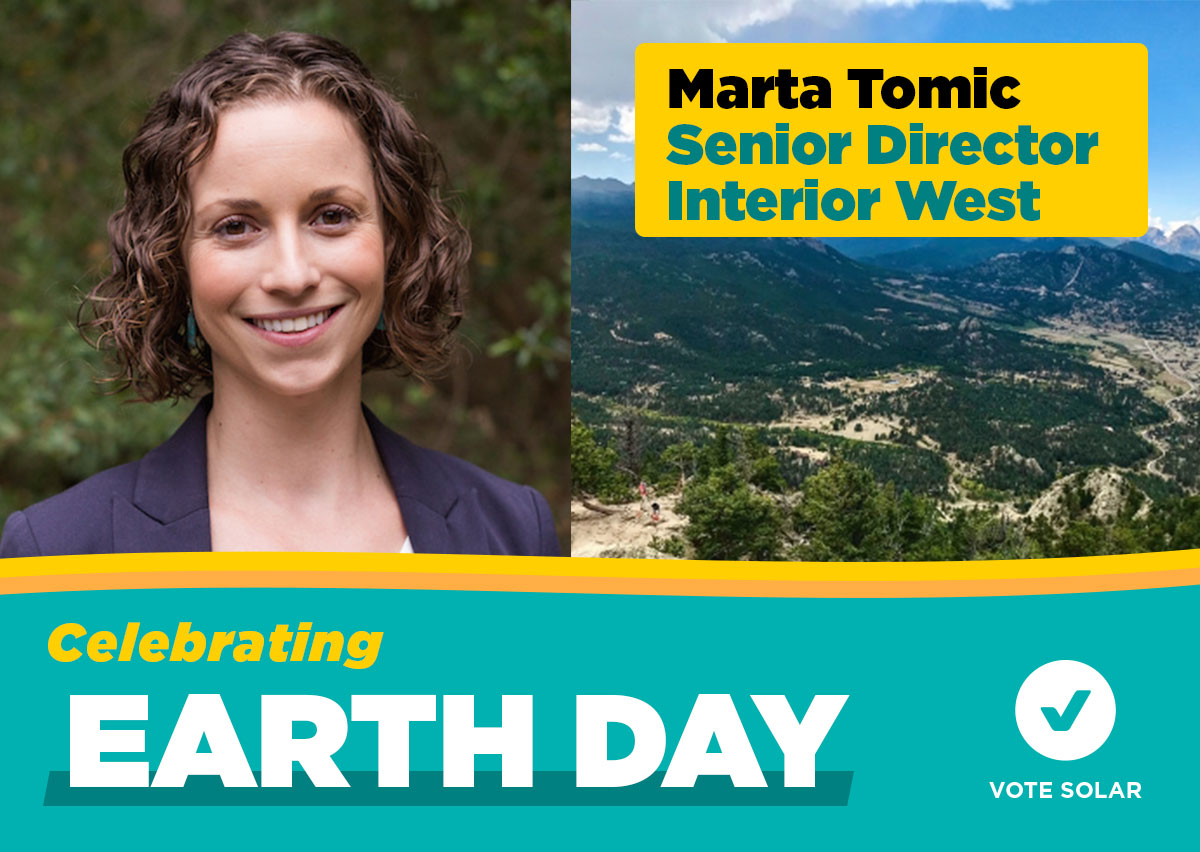 As the Senior Director in the Interior West, Marta Tomic leads Vote Solar's regional team in Arizona, Nevada, Colorado, New Mexico, and Utah, drawing from her deep bench of energy policy expertise and her leadership on driving community solar legislation across the U.S. As her son born last year on Earth Day reaches his first birthday, she's glad to contribute to climate solutions that center energy equity and racial justice — doing her small part every day to help build a clean, healthy, anti-racist future where all of our children can thrive. Part of a series: Vote Solar Staff Voices
A year ago at 5:37 pm my husband and I sat in a delivery room, smiling behind our masks with tears of joy as we welcomed our son to this world. It only made sense that he came into this world 2 days early on Earth Day. He must have somehow known I've dedicated my career to protecting this Earth. A boy knows how to make his momma proud.
April 22, 2021 was the peak, well, the first peak of coronavirus in Colorado. As we basked in the beauty of our newborn son, enamored with his big brown eyes and pink wrinkly skin, we started to grapple with what the pandemic would mean for our new family.
COVID severed our support network. It was just going to be the two of us (and our 10-year old pup, though she wasn't very helpful) figuring out how to be parents and care for a newborn. The problem was that my husband is a frontline essential worker. Every time he came home from work, we worried he was bringing the virus home. He changed clothes before he walked in, left work shoes in the car, showered immediately and changed again before holding our little boy. I heard a story of a colleague who was banished from their house with his wife unwilling to risk COVID exposure to their kids. I couldn't bear to do that to my husband as a brand-new father and the entirety of my support system during the pandemic.
Then May hit. George Floyd, Dion Johnson, Tony McDade and countless others. A national reckoning on police brutality and racial injustice. A feeling of helplessness witnessing the economy collapse and society finally start to understand what people of color have been asking for decades. Justice. I felt helpless watching Black Lives Matter marches. I wanted to join. I thought back to those marches we joined after Freddie Gray in Baltimore, but didn't want to risk the health of my newborn son. I'm so thankful for my family members that participated in NYC. The emotional toll was heavy yet not even a fraction of what communities of color have to face on a daily basis. But it was only May.
As many other families did, we hunkered down. I had so many friends who lost their jobs and spent their days not knowing how to pay their bills or pass the time. We were fortunate that every day we woke up knowing exactly what to do – to raise our little boy to be the best human possible. I distinctly remember when he first smiled. It reminded us that he truly was our sun shining light on dark times.
We grounded ourselves in the things that we love and reminded ourselves that we left Baltimore for the mountains and the outdoors. Our love of hiking formed us as a couple and hope it will form us as a family. We took advantage of all the beauty that surrounds us and went on as many hikes and camping trips as possible trying — starting our boy with a hike at just 5 weeks old. Numerous hikes and three national parks later, he remained calm and curious, ready to explore this world we try so hard to protect.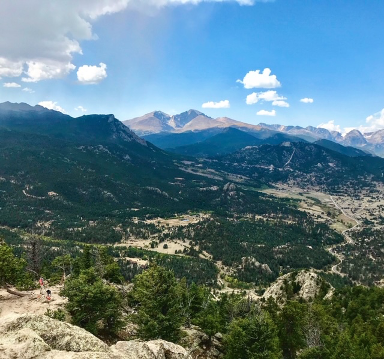 We thrive when we take the time to connect to the Earth that surrounds us. Basking in breathtaking views, taking in the fresh air, and feeling rejuvenated from the remoteness and solitude away from our devices. It's unreal the feeling of humbleness that overtakes you when you really get out there.
These trips gave us a moment to clear our minds of the injustices in the world and families and friends struggling during the pandemic. We didn't ignore them, instead used the opportunity to recenter ourselves. With headlamps and camp stove dinners, we focused on those things that mattered most, talked about how we should spend our lives and the (relatively) little amount of time we have on this planet, and how to lead a life our son could be proud of.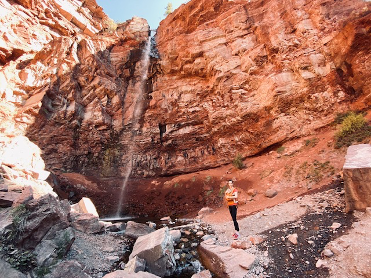 This year has given me so much to reflect on. Feelings of isolation with family and my support network only visible through zoom and facetime. Proud to return to an organization that took the pandemic's impacts and racial injustice to heart. Seeing meaningful changes to our practices, how we support one another, how we do our work, and proactive choices about inequities we want to address. Vote Solar's journey to be a diverse, equitable, inclusive and just organization is humbling in so many ways and I am thankful to be part of it.
As I look in my son's eyes and wish my little boy a happy birthday, I celebrate a vaccine that finally allows my father to meet his first grandson on his 1st birthday. I celebrate a renewed commitment to the work that we take on every day at Vote Solar. I know that alongside the incredible team, I'm doing my small part to make this world a better place for my son. He is my driving force. My hope is that he will be able to live in a clean, healthy, anti-racist future where he can continue to explore all the beauty our world and it's people have to offer. I hope he grows to love Earth Day, his birthday, and gains a deep appreciation of the world and need to protect it.