No way out but through: Latest progress for energy justice & solar rights
I'm writing this from my home in Oakland, California — where we've been blasted by a record heat storm, the air is like licking an ashtray, and firefighters have been battling some of the largest fires in state history. Over two million acres burned, and it isn't even fire season yet.. This is what climate change feels like, and it sucks.
So, as we celebrate Labor Day, we raise a toast of thanks to the millions of clean energy workers who are going to rebuild the world's energy system. We are grateful to be working on solutions, because there is no way out but through. We can do this — even if we have to save money and create millions of jobs in the process.
Here's some notes from the road this past month:

We're bullish on prospects of groundbreaking climate legislation in Massachusetts. Both chambers of the legislature have passed different bills that set roadmaps for a net-zero carbon economy, and prescribe broad policy parameters for accelerating renewable energy deployment, lifting constraints on net metering, and future solar programs serving low income and energy justice communities in the Bay State.
The next step is reconciliation, and our Northeast team is working to ensure that the strongest possible synthesis of these two bills is signed into law, in spite of the uncertainty of the Massachusetts legislative session. If successful, this would be the first major overhaul of a state's energy goals since the pandemic started, setting an example for how clean energy can catalyze economic recovery.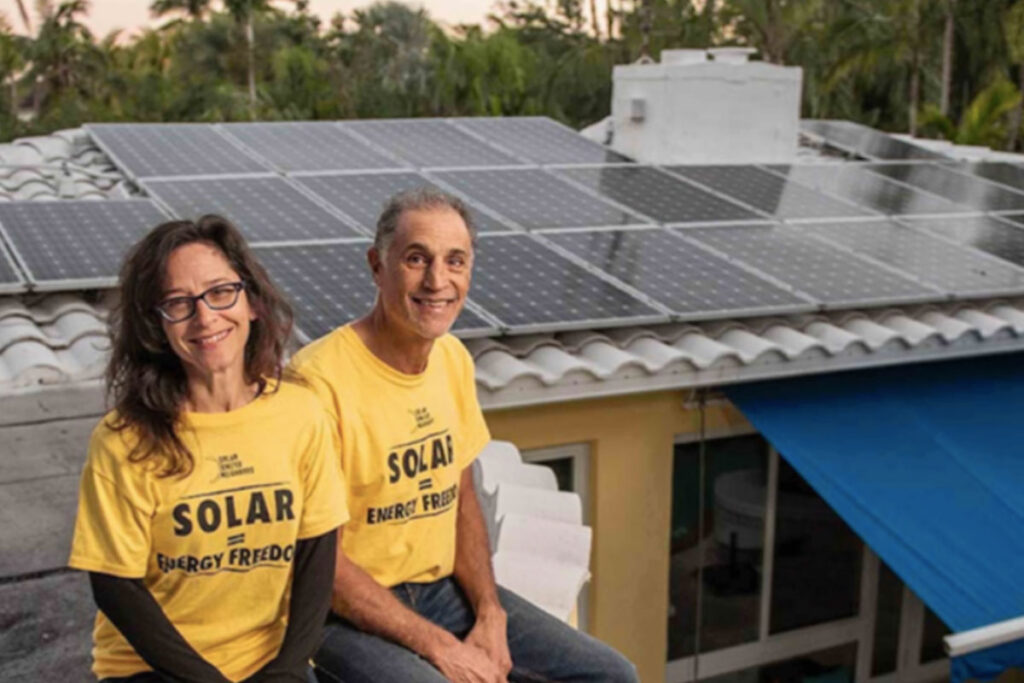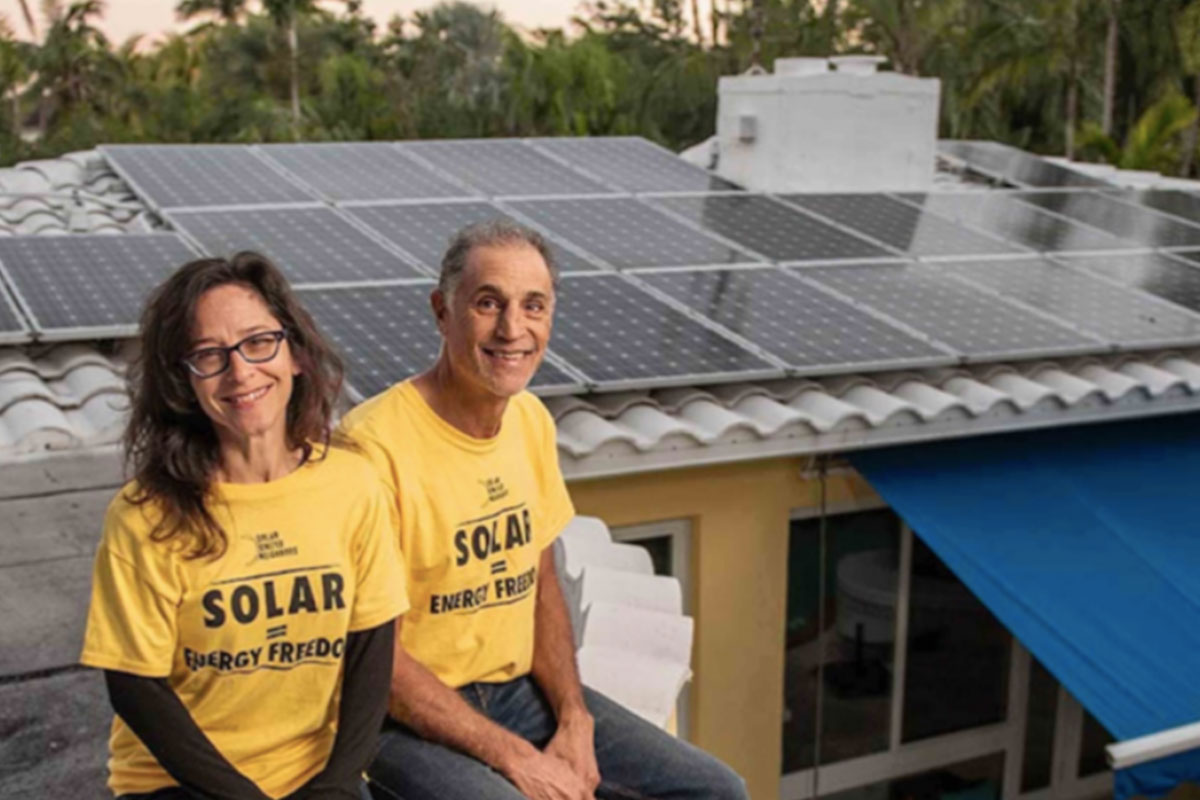 Rooftop solar just makes sense in Florida. It lowers electricity bills, provides clean energy in a fossil-fuel dominant state, and creates local jobs that can't be outsourced. The Florida Public Service Commission reported that nearly 60,000 Floridian homes and businesses have gone solar. And yet, the future of Floridians' solar rights is under attack.
If you live in Florida: Speak out NOW to protect your solar rights in the Sunshine State.
The Florida Public Service Commission will hold a workshop on Sept. 17 to revisit Florida's existing solar net metering policy. Together with our partner Solar United Neighbors, we issued a report that details how eliminating existing net metering policy would undermine the energy independence of all Floridians.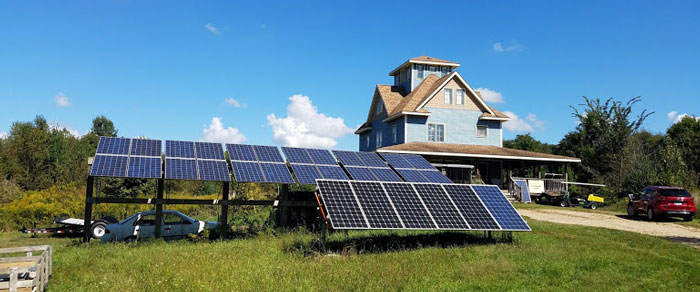 Consumers Energy wants to cut the price they must pay for the solar energy that homeowners, families and small businesses send to the grid. In response, we put together a dream team of electricity regulation experts in Michigan to make the strongest case possible for a fair evaluation of their many contributions and added value.
Along with partners, we hosted a webinar to make our case to the public about why Michiganders need a Value of Solar study now. Check it out! (Watch to the end for a cute kid cameo.)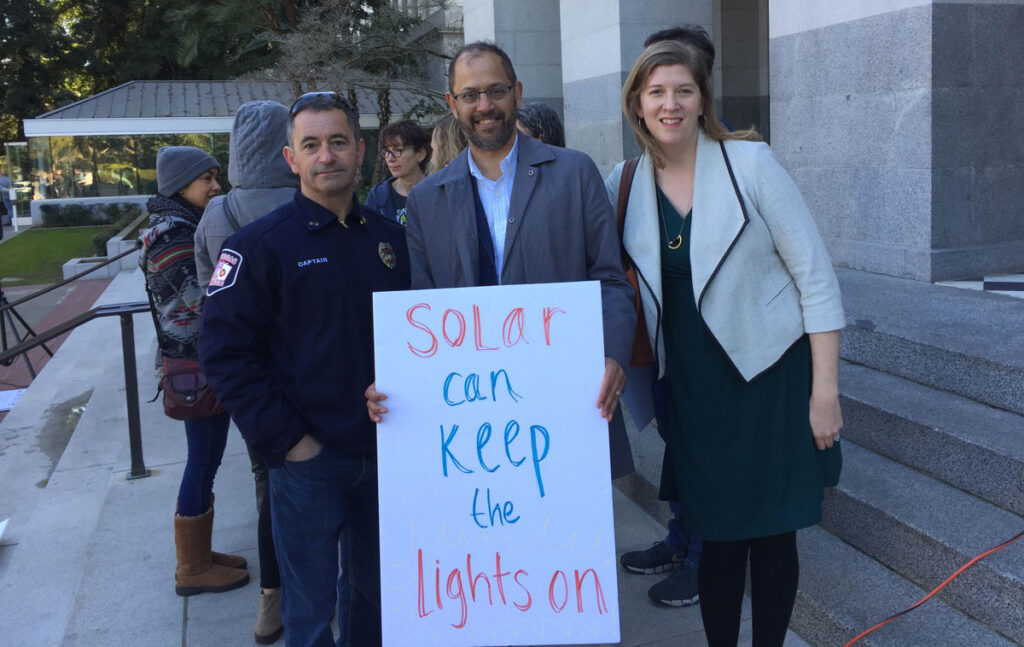 Pictured from 2019: Team member Sach Constantine & advocates in California
In August (and again in September), a west-wide heatwave sent energy usage through the roof. For the first time in nearly two decades, the state faced rolling blackouts to prevent wider grid failure. It was like a Rorschach test — pundits saw the event as confirmation of whichever axe they've been grinding. Our Director of Grid Integration Ed Smeloff shares his analysis on how solar helped keep the lights on.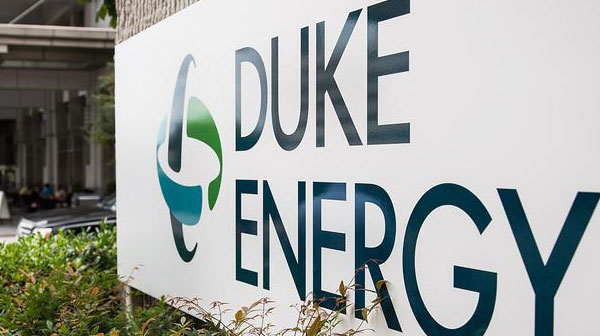 Duke is the largest investor-owned utility in the country. So people were understandably excited when, a year ago, Duke issued press releases announcing its intent to adopt a 'net zero' carbon goal. How will it get there?
Last week, Duke Carolinas filed its Integrated Resource Plan, an official planning process before government regulators. Their plan calls for a massive build-out of new gas plants, light on renewables — and very little in the way of concrete plans and details for their net-zero carbon 'commitment'. We've intervened in the proceeding to make sure that the people of the Carolinas get more than jazz hands and pinky swears when it comes to clean energy progress. Learn more at DukesEnergyPlan.org.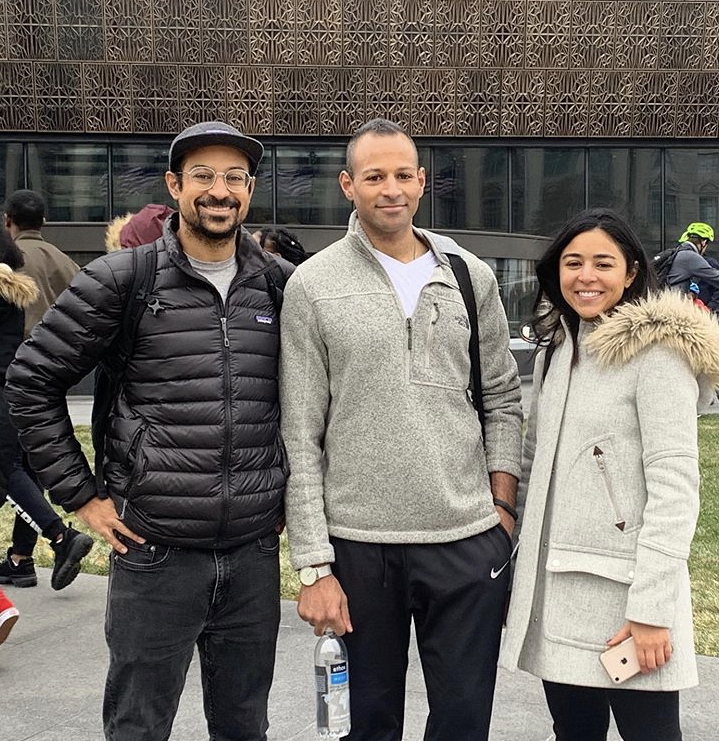 We have a saying at Vote Solar: the passage of major legislation marks the beginning, not the end, of the work. Getting the implementation details right matters.
So we are very pleased that our Northeast Director, Stephan Roundtree, Jr., was appointed to the Power Generation Advisory Panel of the Climate Action Council, with the task of outlining the path forward for the power sector's contribution to reaching net-zero carbon pollution under the Climate Leadership and Community Protection Act. Read Stephan's story of how growing up with energy insecurity influenced him to fight for clean energy for all.

Every year, Americans observe National Hispanic Heritage Month from September 15th to October 15th, by celebrating the histories, cultures and contributions of people whose families came from Spain, Mexico, the Caribbean and Central and South America.
Here at Vote Solar, we are grateful for our team members who identify with this beautiful heritage: Lavannya Pulluveetil Barrera, Melanie Santiago-Mosier, Ronny Sandoval and Art Terrazas. Their work in expanding solar access and fighting for energy justice across the nation is truly inspiring.
Follow us on Twitter & Facebook for upcoming blog posts sharing more personal journeys from our staff.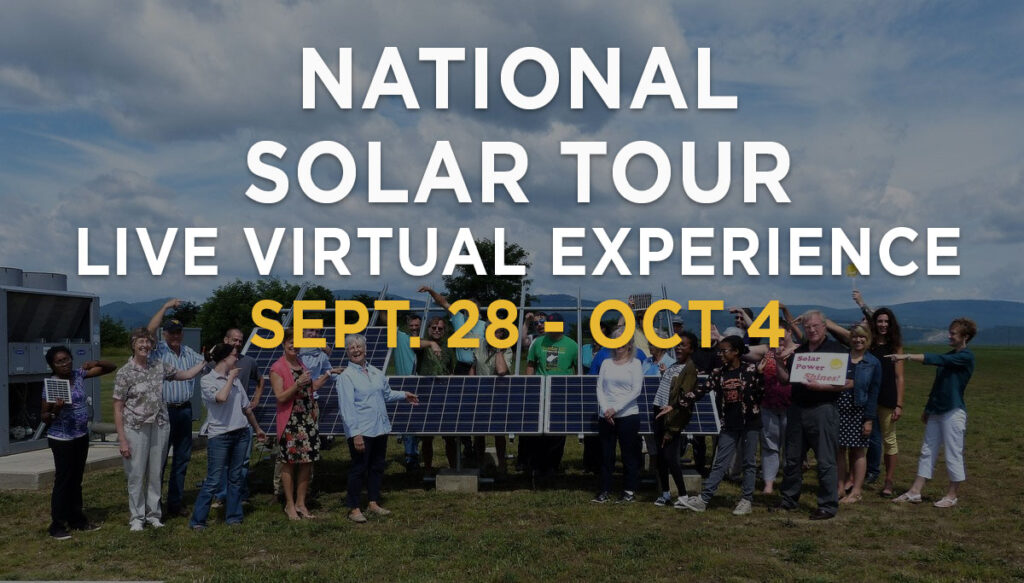 Later this month, solar owners across the country are virtually opening their homes and businesses the week of September 28-October 4 as part of the 25th Annual National Solar Tour. Connect, ask questions, and participate in a nationwide virtual solar experience, hosted by Solar United Neighbors, the American Solar Energy Society, and Generation 180. RSVP for free today.
Plus – Don't miss more great virtual opportunities to network and learn with your solar community:
Solar Power International: Join the largest event in North America for the renewable energy industry, including solar, storage, smart energy, wind, hydrogen & fuel cells, geothermal, and EV infrastructure. Participate from home in seven Virtual Education Microconferences spanning Sept. 14-October 27, and a Virtual Tradeshow from Oct. 21-22. And hear from our Vote Solar experts Melanie Santiago-Mosier on Powering the Solar LMI Market with On-Bill Financing (date TBD) and Thad Culley on Planning for Resilience.
Greentech Media Power and Renewables Summit: Sept. 28 – Oct. 1. Explore key questions with energy stakeholders on the economic and decarbonizations impacts of the ongoing COVID-19 pandemic.
Lastly, we made the decision to cancel this year's Equinox, our traditional annual celebration and fundraiser, which had been tentatively rescheduled for October 14th. We'd like to thank all of our kind sponsors: Vivant Solar, Sunrun, Sunpower, CleanChoice Energy, Engie, BrightNight Energy, Borrego Solar, Nextracker, RBC Wealth Management, GridLab, Mosaic, 8 Minute Energy, Sunnova, DBL Partners, and Shute, Mihaly & Weinberger LLP.