Our roadmap for climate progress in 2022
It's only the end of January and we're already deep in critical fights for the future of affordable solar, our climate, and a liveable planet. Right now, we're working on real, tangible action to decarbonize our energy system that also delivers the benefits of affordable clean energy to communities across the U.S.
Our day-to-day work in state energy policy and regulation is rebuilding our power sector towards 100% clean energy for all. Altogether, we're fighting in 20 states to secure more leading equitable climate legislation, block fossil fuels and hold utilities accountable, and ensure everyone can participate in and benefit from the transition to renewable energy.
Fighting For Progress in Over 20 States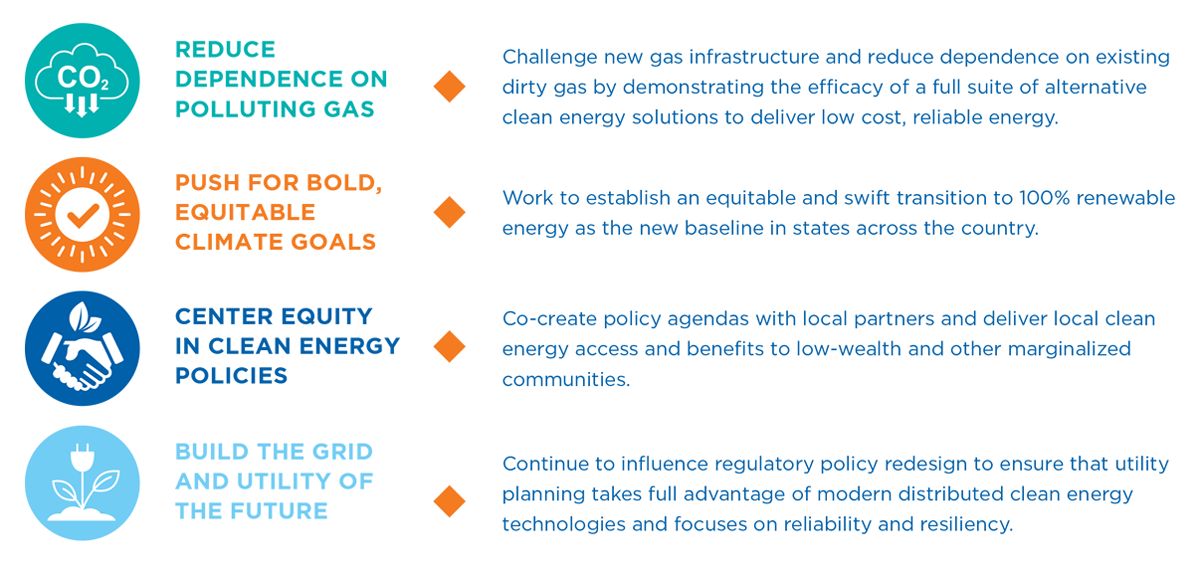 Vote Solar is pushing back on investments in gas, while moving solar and other clean energy solutions forward in at least 20 states this year. Through our policy and regulatory expertise and thoughtful partnerships, we'll deliver immediate carbon-reduction benefits and build the programs and policies for a just transition that includes everyone.
Whether it's hurricanes and flooding in the southeast or droughts and wildfires out west, there's no time to lose in this climate crisis. We're working to:
Guide the West and Mountain West into the next phase of a just energy transition. Secure more distributed generation as a people-centered solution for clean energy integration.  Make sure the transition towards an electrified economy benefits all communities.
Go head-to-head in the Southeast with the massive utilities that dominate the energy landscape to hold them accountable to the people they serve. Advance solar + storage as a driver of economic growth, energy choice, reliability, and climate resilience.
Level the playing field for solar and clean energy in the Midwest. Push back on new gas proposals. Shut down coal plants faster. Ensure that the benefits of the energy transformation are equitable, and that new workforce development programs and policies reach the communities they're intended to serve.
Strengthen social justice in energy policies across the Northeast and Mid-Atlantic. Push for groundbreaking reforms that will incentivize utilities to serve a clean and equitable future. Fight the myths behind overreliance on polluting gas, and support the clean distributed energy resources that build a more reliable and resilient grid.
Why State Action Matters
No matter where you live in the U.S., what happens in another state on climate and energy policy could directly impact you, your family, and your community.
We don't just mean the basics – like the air, the climate, and the planet we all share. State legislatures, regulatory commissions, and clean energy advocates watch and learn from policies and programs developed in other states.
When one state leads, another state can go to the next level. Take the example of this leading equity-centered clean energy bill our Vote Solar team helped pass in Illinois last year, driven by the Illinois Clean Jobs Coalition. We joined the fight in New York with NY Renews to pass groundbreaking climate legislation in 2018, which supported the push in Illinois for more powerful goals.
Last year, thousands of Vote Solar members impacted on state legislators and energy commissioners with personal letters. Here's the progress our members helped achieve.
Love to dive into the details? Read how we'll apply these strategies in 20+ states in our 2022 Roadmap.
Clean Energy For
All
"We need to make solar, clean energy, and clean transportation more accessible and affordable for all."
– Rosana F., Vote Solar member
Vote Solar works to realize a 100% clean energy future through a solutions-driven, people-first approach. If we simply decarbonize our energy system, we'll replicate the current structure of power and control that has intentionally left out BIPOC (Black, Indigenous, People of Color) communities – hit first and worst by the impacts of pollution and the climate crisis.
By putting people at the heart of our climate solutions, we work to ensure that those previously left behind have more opportunities to participate in a clean energy future that holds utilities and decision makers accountable for greater equity and justice in our energy system.
We partner with hundreds of national, regional, state and local community groups across the nation to rebuild our power sector with clean energy for everyone. Together, we work to ensure that the people most impacted by energy decisions have a voice in shaping them.
We can't just decarbonize — we must decarbonize with justice.  Learn more.
Join us at #WRISE2022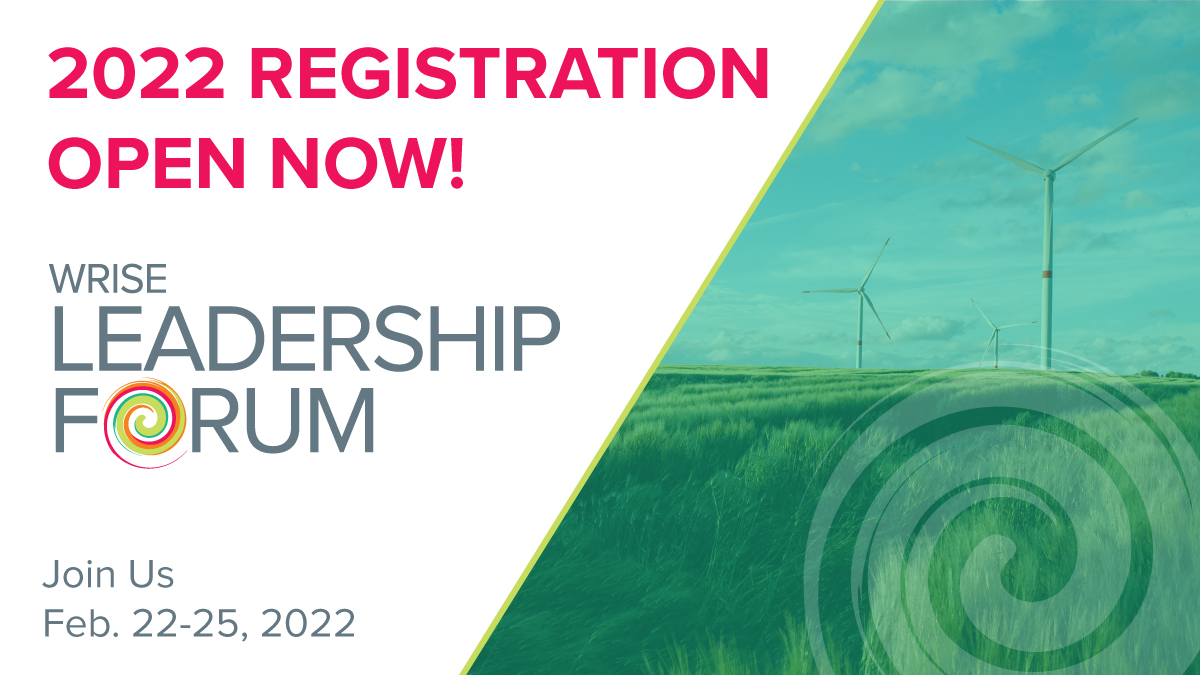 We're proud to partner with WRISE at their 2022 Leadership Forum. Join us on Feb 22-25 to network with changemakers, discuss the latest trends in renewables, and push for change on local and global levels. Register with code VOTESOLAR for a 10% discount.