Purpose Keeps Me Going
I often think of myself as "Little Melanie Santiago," the cute brown kid who grew up in the Royal Coachman Trailer Park in Heber City, Utah. (Seriously, I was really cute.)
Little Melanie Santiago was often unsure of herself. You see, Heber was and still is a predominantly white community in rural Utah. While very few people were openly hostile to me, and many in the community were very kind, I still knew that I was an "other."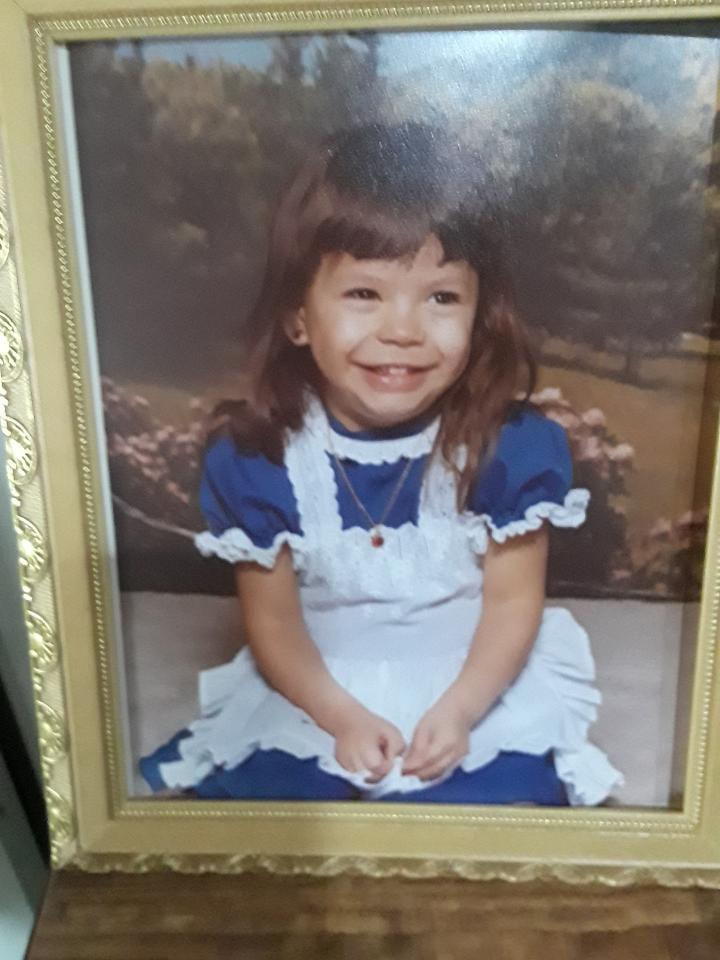 In my community, Hispanic and Indigenous people were considered among "the others." The "Mexicans" in the community were regarded as the people who washed dishes in restaurants and cleaned hotel rooms. They were commonly regarded as criminals. The Trump presidential announcement speech represents a commonly-held view of Mexicans in my town. As a little girl with an absentee father who is Mexican and Indigenous, that undercurrent of suspicion toward brown people had a huge impact on me. Added to that racial undercurrent, the fact that I grew up in one of the poorest communities in town added to my sense of not belonging.
In our mobile home in the Royal Coachman Trailer Park, energy insecurity was a reality. Winters in the mountains of Northern Utah were not forgiving. When the snow fell fast, the heat would go out because the snow would block the furnace exhaust on top of our trailer. And our home was woefully inefficient. I have vivid memories of a sheet of ice forming on the INSIDE of our door some nights, when temperatures would plummet to 15 degrees below zero, or colder. When I was little, I didn't understand concepts like energy vulnerability, energy burden, and energy inequities. I certainly didn't appreciate or even have a concept of how much of my mom's school teacher salary, plus money from her steady string of second jobs, must have been spent on energy bills to keep us safe and healthy.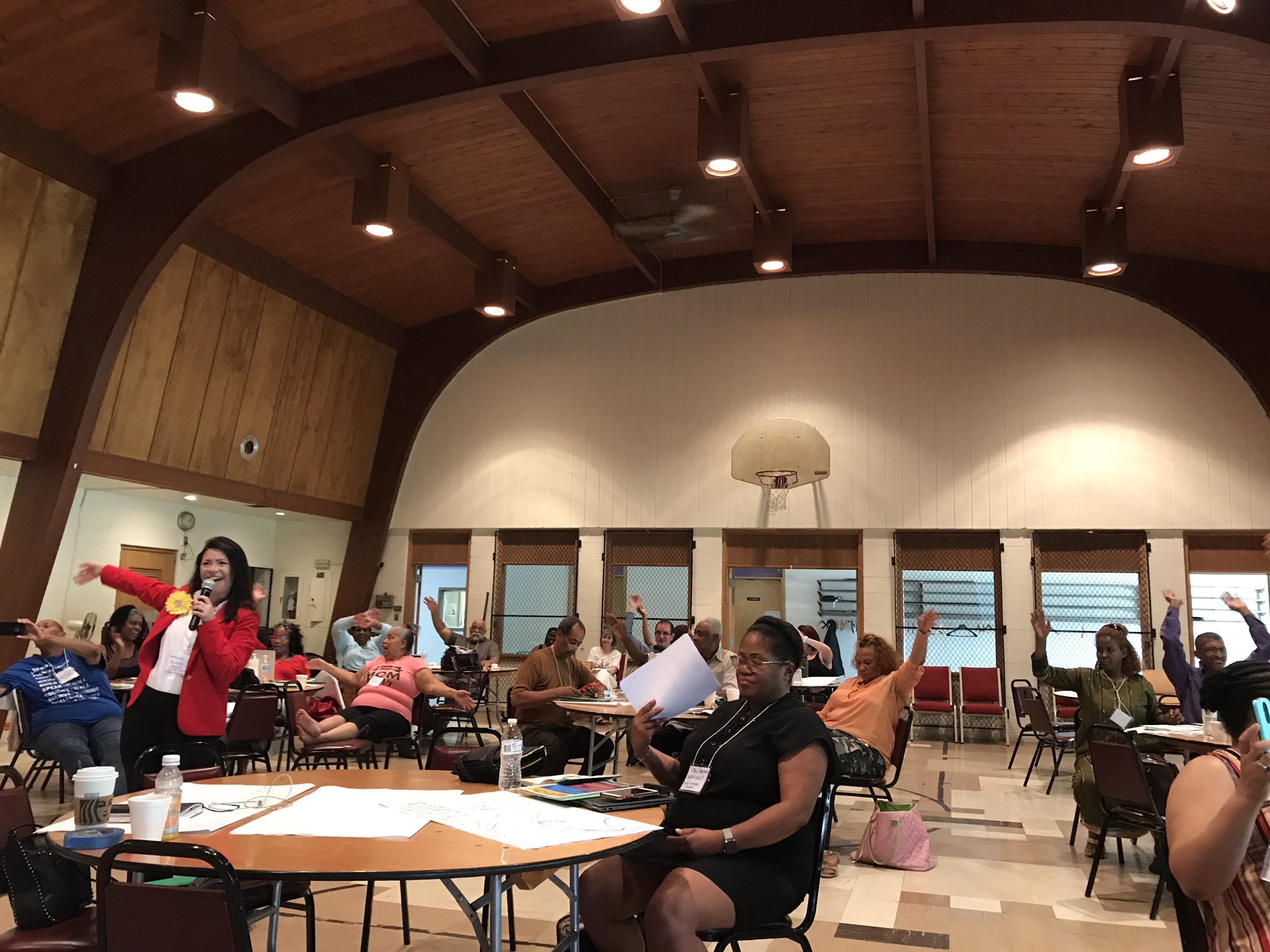 Today, Melanie Santiago-Mosier is more sure of herself. I am proud and privileged to be in a leadership role in solar, a field that is overwhelmingly dominated by white men. And I'm proud that, in my role at Vote Solar, I can be a positive force to help more women and people of color feel included and welcome.
Part of that work involves engaging in the critical work of addressing energy vulnerability, energy burdens, and energy inequities. At Vote Solar, we are working with amazing partners across the country to build out the public policies that are critical for solar deployment, and I'm grateful that Vote Solar has made solar access and equity a key thread that ties together our work on this front.
The growth and increasing affordability of solar provides a tremendous opportunity to address some of the greatest challenges faced by communities of color, frontline communities, and other under resourced communities: disproportionately high energy burden (Black and Latino households experience an energy burden that is 64 percent and 24 percent greater than white households, respectively), unemployment, the adverse health effects linked to fossil-fuel energy production, decreased property values, and other negative effects of pollution – such as the disproportionate impacts of Covid-19 we are seeing on communities of color. With intentional work, solar can provide long-term financial relief to families struggling with high and volatile energy costs, living-wage jobs, improved public health, and climate resilience. Success means a more equitable approach to energy and a stronger clean energy movement. It also means significant additional solar deployment, as nearly half of all the United States' residential rooftop solar technical potential is on the dwellings of low-to-moderate income (LMI) households, representing 320 GW of potential solar capacity.
But we know that if we hope to achieve a just and equitable 100% clean energy future, we must engage with communities on the front lines. To turn the tide against climate change, we need every available person rowing with us. Engagement doesn't mean coming to frontline communities and proclaiming that solar is the solution. It means approaching people on the ground who understand the challenges in ways we cannot fathom – with humility – and it means building processes that ensure that our work is truly in partnership with theirs. We're not going to turn the tide by sitting at the front of the boat with a megaphone. We need to be rowing with our partners on the front lines.
Even though I'm more sure of myself today, there are still times when I feel like I don't belong, or that I'm "the other." Over the last few years, increasing anti-Latinx rhetoric has fueled an increase in hate crimes against Latinx people. Even though I live in a safe area, anxiety regarding my personal safety has been growing, along with my grief for those who experience it first hand. What if the increasingly hateful, increasingly bold anti-Latino sentiments and actions affecting other areas were to infect my neighborhood (where I already am subject to "jokes" on a somewhat regular basis)? Last year, when a white supremacist massacred Latinos inside a Walmart in El Paso, Texas, I felt terror in my whole being. I felt anguish. And I felt like "the other."
But my work at Vote Solar gives me purpose, on many levels, and that purpose helps drive away the anguish. Little Melanie Santiago never saw herself in this field, doing this type of work. I'm guessing other Latinx young people don't, either. Even though I'm privileged to be in leadership in solar, as a Latina a sense of not belonging still creeps its way into my psyche from time to time. But my work is all about belonging. It's about making sure communities of color and others on the front lines can belong to the solar community – as customers, as employees, as partners. It's also about working to make sure my colleagues at Vote Solar feel like they belong, too. My work is challenging, and I know I mess up sometimes. But the purpose keeps me going.
When I think back to frigid nights and my mom's extra-human hours of work to pay the bills, I wish we had access to some money-saving clean energy solutions like solar. Even though I can't go back and give Little Melanie access to solar, I can work to make sure more little kids can be safe and healthy in their homes. And I can work to make sure they feel like they belong to the solar community.
Vote Solar is celebrating Hispanic Heritage Month by highlighting the contributions of our team members of Latinx heritage. Melanie's blog is part of a series of posts from Sep 15-Oct 15, 2020.