Solar Springs Forward
All around the country, people are taking action for a clean energy economy — one that has the power to improve lives today while building a brighter future. Thank you for powering this critical work forward!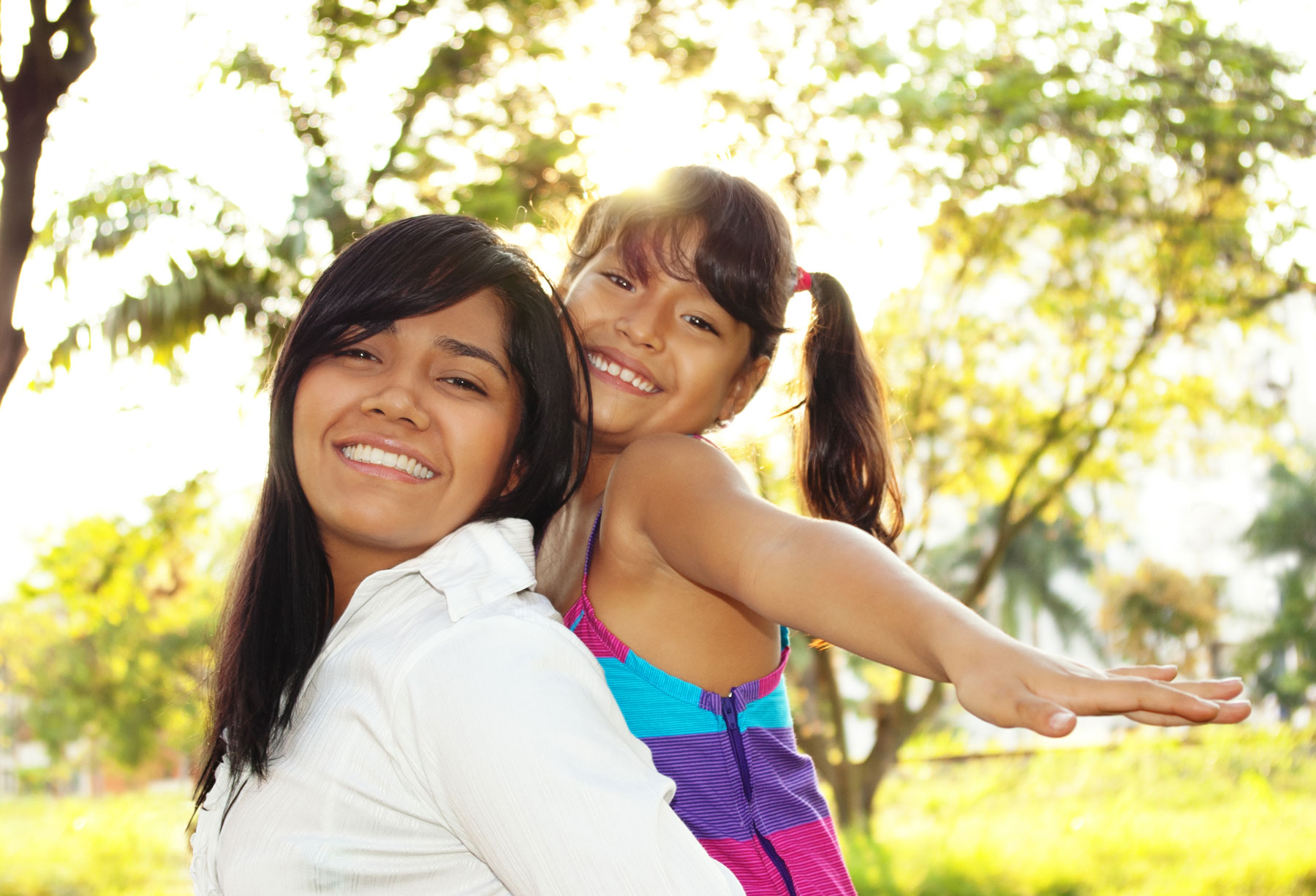 Like so many people all across this country, Florida's low-income families have much to gain from affordable, healthy, resilient solar power but face major barriers to powering their homes with the state's plentiful sunshine.
After a year of dedicated effort from our Southeast Director Katie Chiles Ottenweller, our incredible partners and hundreds of Vote Solar members, Florida regulators approved the largest low-income shared solar offering in the country — which will bring solar savings to as many as 10,000 families.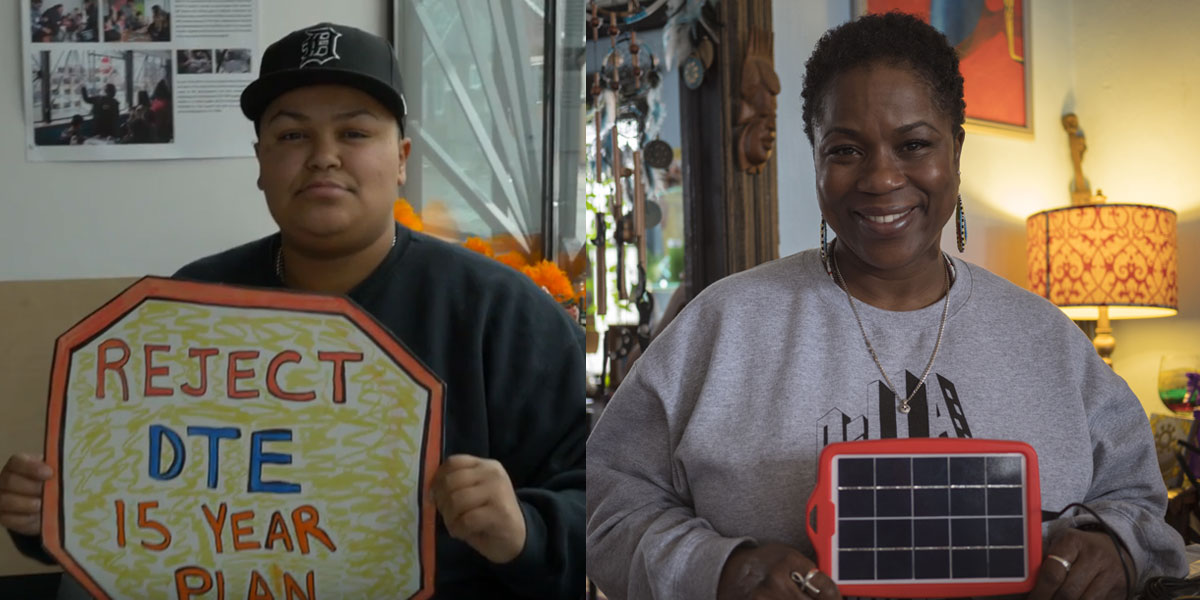 Our coalition scored a win against Michigan's biggest utility, DTE Energy, which proposed to spend ratepayers' money on more dirty gas power plants to make fast profits for shareholders — while leaving communities sick, underserved, and overcharged. Energy regulators heard from nearly 10,000 Michiganders and sent DTE back to the drawing board to propose a better plan. "The fight's not over, but this was an important recognition that the people of Michigan are ready to hold DTE accountable for its impact on the communities its supposed to serve," says John Delurey, Vote Solar Midwest Director.
WATCH: Environmental justice activist Nyasia Valadez, a DTE Energy customer, has faced high energy bills and had her heat cut off by the utility. She joined community members to speak out for a just energy plan for Michigan. Vote Solar is proud to have brought our regulatory, campaign and communications capacity to our partnership with Work For Me, DTE! — the campaign for health, affordability, and democracy in Detroit and throughout southeast Michigan led by frontline communities like Nyasia's.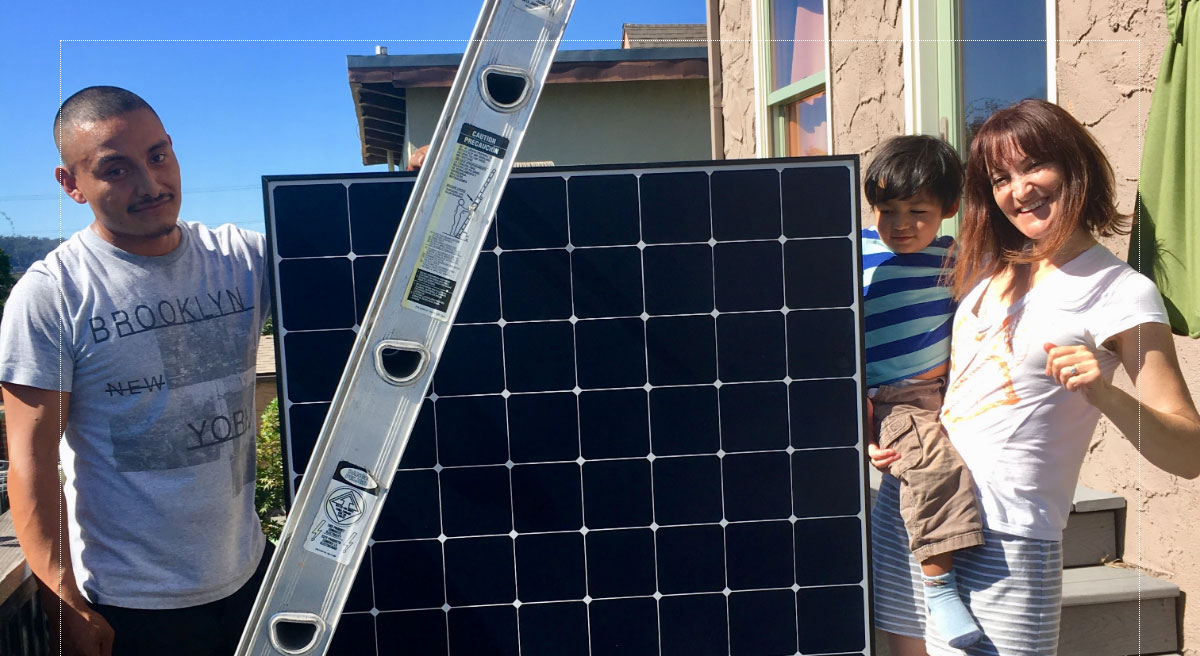 Last year, PG&E, California's largest utility, shut off power to millions and endangered our most vulnerable communities to avoid sparking more fires with its electric lines. Now PG&E wants to install dirty gas backup generators, which would put Californians' climate progress, health, and safety at risk — so Vote Solar pushing state leaders to prioritize a cleaner, better path forward for California.
Susannah Churchill and our California team released a report this month showing how the dynamic duo of local solar + storage is both a solution to climate change and a response to disasters caused by our changing climate. Resilient clean energy, like onsite solar paired with battery storage, can be installed right now and be used during emergencies to provide critical backup power for customers of all kinds, from low-income and medically-dependent households to fire stations and school campuses that can help serve their communities in a time of crisis.
WATCH: How local solar + storage can help families maintain critical power during outages and emergencies A fun <1-min watch on how it works.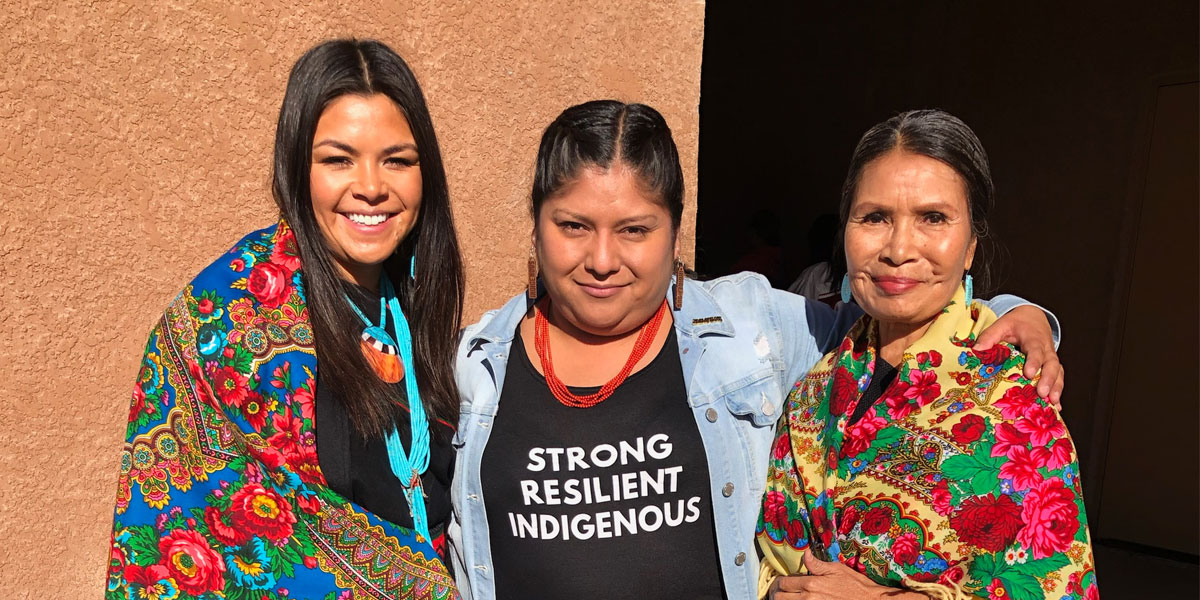 Vote Solar Interior West Manager Mayane Barudin & her mother celebrating Indigenous Peoples' Day last year
In sunny New Mexico, solar for all just makes sense. Vote Solar is working to expand community solar options for families who don't have the option of putting solar on their own rooftops, and to remove barriers to sovereign Tribal Nations having power over their own energy.
Mayane Barudin, Marta Tomic and our New Mexico team have been working alongside local communities and leaders to pass a common-sense community solar program in New Mexico's short 30-day legislative session. Before time ran out this year, we moved the Senate to create a working group on community solar policy as a key step to making solar for all a reality.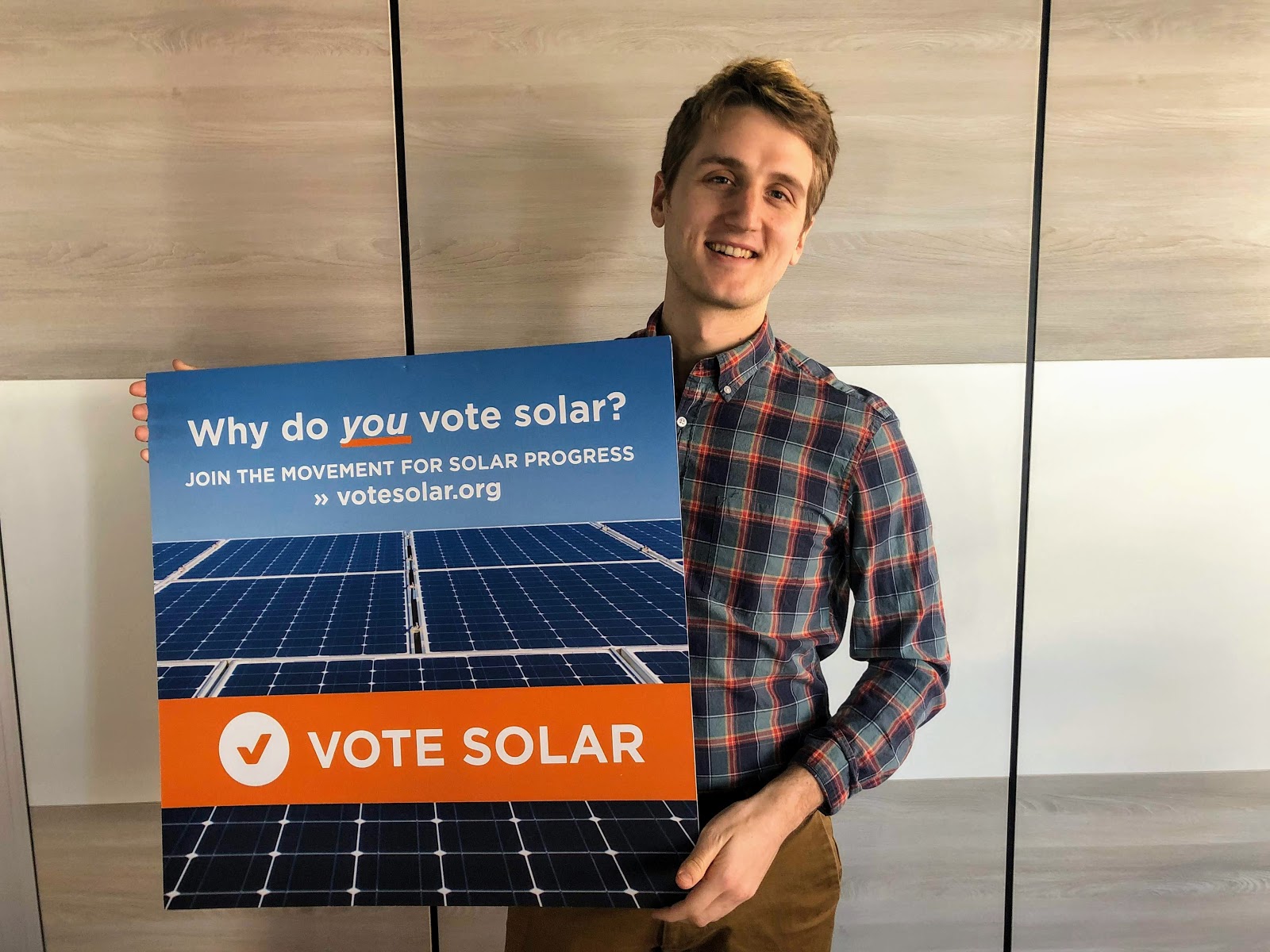 The climate crisis is driving unprecedented stress on our grid, yet utilities fail to account for these risks to our power infrastructure. When utilities don't manage costs of increased storms and extreme weather, customers pay the price.
That's why our Southeast team Tyler Fitch and Thad Culley filed the first-of-its-kind testimony demanding that big utilities account for climate risks in their plans for how they invest in our grid. Right now, energy regulators are considering Duke Energy's three-year grid modernization and resilience plan that will determine which costs can get passed on to customers. We say: It's time for utilities to account for — and protect ratepayers from — costly climate risks.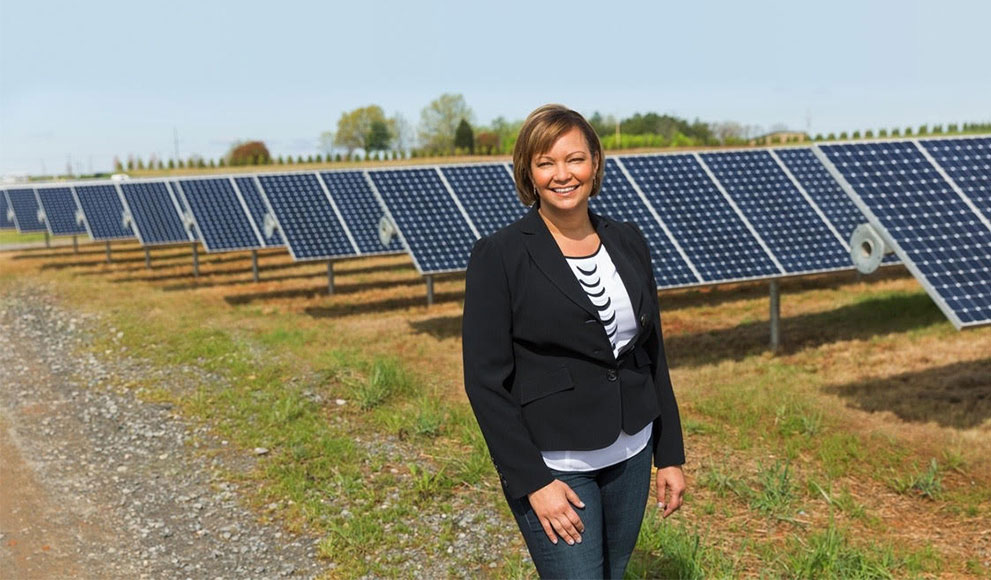 As we move from Black History Month to Women's History Month, we're celebrating the contributions of Black women like Lisa Jackson to movements for civil rights, democracy, and clean energy for all.
Read Olivia's latest blog Making Energy History: Meet three Black women who are changemakers in renewable energy.
---

You're invited to join us on Thurs. March 19 in San Francisco, CA for Equinox, the solar party with a purpose! Your ticket purchase directly supports the vital work of Vote Solar. Together we're building a brighter, healthier, job-creating clean energy future in communities from California to the Carolinas. Can't make it? Consider making a donation in lieu of attending!
And don't miss these upcoming events:
IREC Vision Summer – March 11
Washington, DC| Join us and hear from the most brilliant minds and passionate hearts to talk
about what we can and must do to make bold clean energy goals a reality for all. Register Here
Protecting Your City From Wildfire – March 11-12
San Diego, California | Join us this March as we learn best practices in responding to the risk of wildfires. Gain expert advice on developing community wildfire protection plans, educating residents and hardening existing resources. Register Here.
Solar Power Southeast – April 20-21
Atlanta, Georgia | Join us this April as we hear from leaders from the Southeast region as they
discuss interconnection, microgrids, EVs, regional state outlooks, resilience and more. Register Here.
Smart Electric Power Alliance Utility Conference May 4 – 6
Charlotte, North Carolina | Join us this May for an experience to get the tools, experience and expertise to increase performance, innovation, and collaboration as the energy system to a carbon-free future. Register Here.
Solar, Storage, and Smart Energy Expo – May 14-15
San Diego, California | Join us this May to talk about California's aggressive renewable goals and latest policies that give the Golden State even more opportunities to grow. Register Here
Midwest Solar Expo – May 19-21
Minneapolis, Minnesota | Join 450+ clean energy executives from across the country at the Midewest's flagship gathering of solar business leaders. Discussions of the latest trends in clean energy finance, business models and policies. Register Here