Lou Badger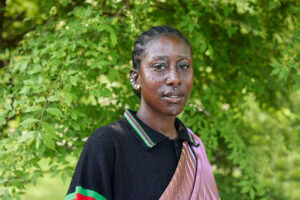 Senior Director, DEIJ Learning and Development
Lou Badger serves as Vote Solar's Senior Director of Diversity, Equity, Inclusion, and Justice (DEIJ) Learning and Development. In this work, they lead the development and implementation of staff learning and professional development centered on DEIJ and core competencies.
With over a decade of experience as an educator in Philadelphia public schools, Lou approaches DEIJ work with a focus on the communities at intersecting oppressions. Prior to joining Vote Solar, Lou led professional development, teacher coaching, and DEI learning and conflict resolution as an Assistant Principal at Mastery Charter Pickett Campus.
Lou holds a Master's degree in Education from the University of Pennsylvania and a Bachelor's degree in Political Science from the University of Illinois at Urbana-Champaign.
Contact: lbadger@votesolar.org | 773.456.2016