The future of solar is already on the line in 2022
In the early days of this new year, it seems hard to find reasons to celebrate. We're facing down major threats to solar in climate-leading states like California and Florida, all while wrangling with the impacts of a continued global pandemic.
We're all being pulled in so many directions, and solar may not be top of mind for many right now. But at Vote Solar, we're hard at work to accelerate the transition to equitable clean energy across the U.S. Here's what gets me into the New Year's spirit:
Despite all of COVID-19's challenges, our work in state legislatures and regulatory commissions last year created 43,782 MW of new solar demand. That's enough to power 8.7 million households with carbon-free energy, and drive 500,000 new solar jobs.
Plus we blocked new polluting gas and created $2.6 billion in public health benefits each year from all the avoided CO2. That's some serious climate momentum.
And our Vote Solar team is hitting the ground running for our most ambitious year yet. In 2022, we'll dig in to the tough state battles on climate that drive real progress—with four key strategies. Get the details of the how and why for our state-by-state approach.
Key Strategies in 2022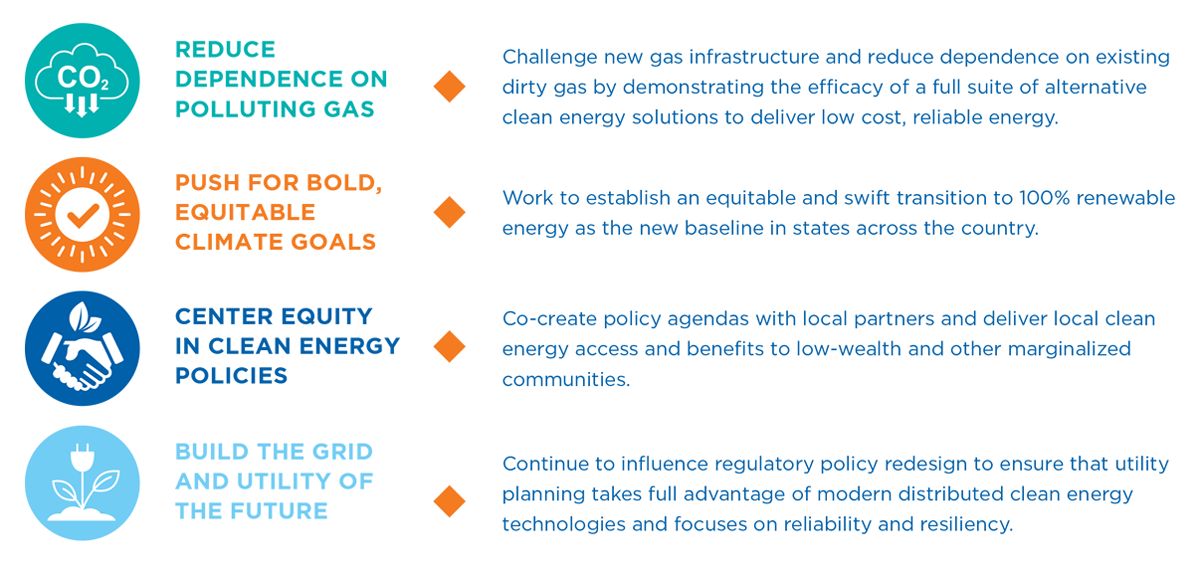 Fighting for Progress in Over 20 States
Last year, we won major battles to protect the rights of 1.1 million solar customers in states like Utah and North Carolina, and we won't back down as big utilities try to limit customer choice across the country.
We began the new year deep in two major rooftop solar fights in California and Florida. The future of distributed solar is on the line. If anti-solar policy takes hold in two of the biggest markets in the country representing 47% of solar customers and 41 GW of solar capacity nationally, it will have a devastating effect across the entire industry. And it will put solar out of reach for the millions of Americans looking to fight climate change, save money, and manage their energy future.
We'll fight to secure more leading equitable climate legislation, block fossil fuels and hold utilities accountable, and ensure everyone can participate in and benefit from the transition to renewable energy. Where we're working in 2022: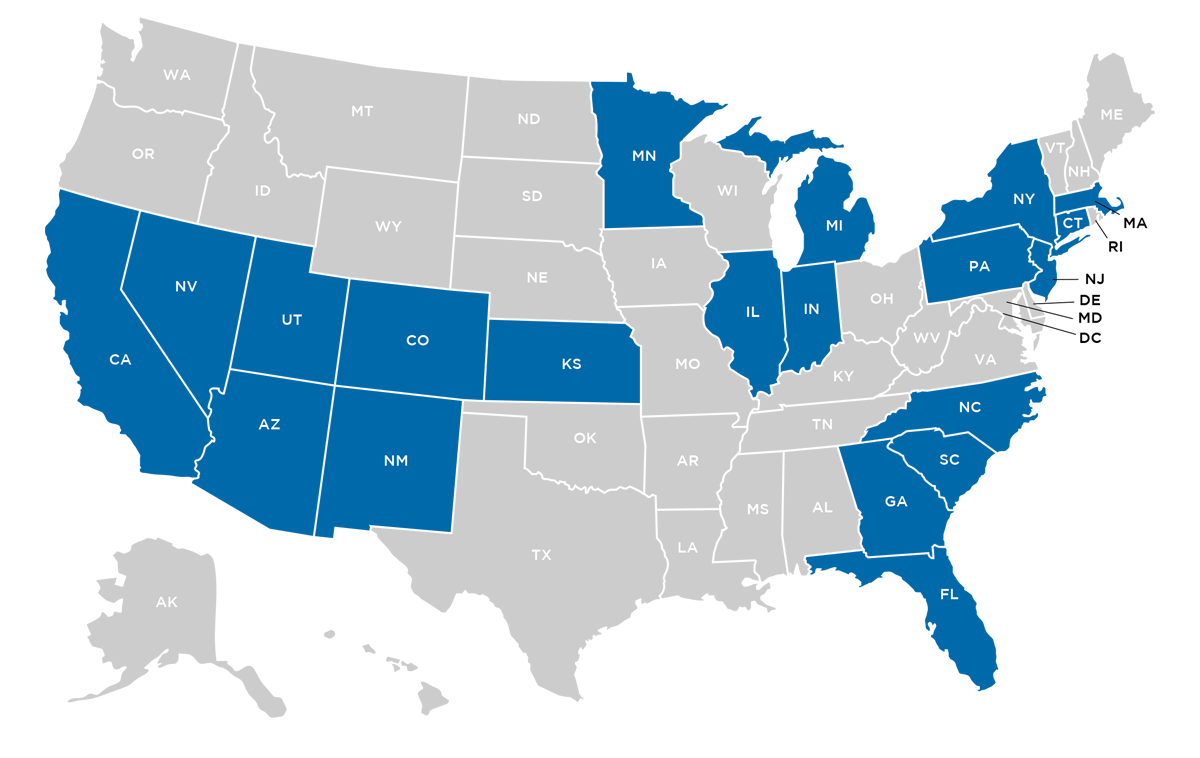 *State legislatures and regulatory commissions watch and learn from policies and programs developed in other states, like the leading equity-centered clean energy bill we helped pass last year in Illinois. Our work state by state has a national impact.
Thanks to Our Members
No matter the struggle in these difficult times, we're in this epic climate fight together. Thanks to our members, 2021 was Vote Solar's biggest year yet, and we're poised for an even greater impact in 2022. Together, we made remarkable clean energy progress by championing policies that spurred massive solar growth.
We need safe, reliable and affordable clean energy for everyone. Working state by state, we will continue to set this country on a path that leads to a livable planet for generations to come. Our communities, our health, and our climate cannot afford anything less.