A new era for participation in our energy future
"How can I participate? This is such a simple question to ask when decision-making directly impacts you and your community," writes Olivia Nedd, our Access & Equity Policy Director.
Our national energy regulators are starting a new era for public participation in our energy future, engaging Olivia along with community leaders across the U.S. in the decision-making process. But most decisions that shape our energy system are made at the state level, where Vote Solar engages deeply with local partners.
Explore how communities are participating in our energy system and building a just transition together in our latest roundup of solar progress and energy justice: energy sovereignty for Tribes & Pueblos in New Mexico, a new climate roadmap in Massachusetts, community-driven clean energy solutions in Illinois, innovative grassroots mobilization from partners in California, AAPI leaders in climate justice, and more.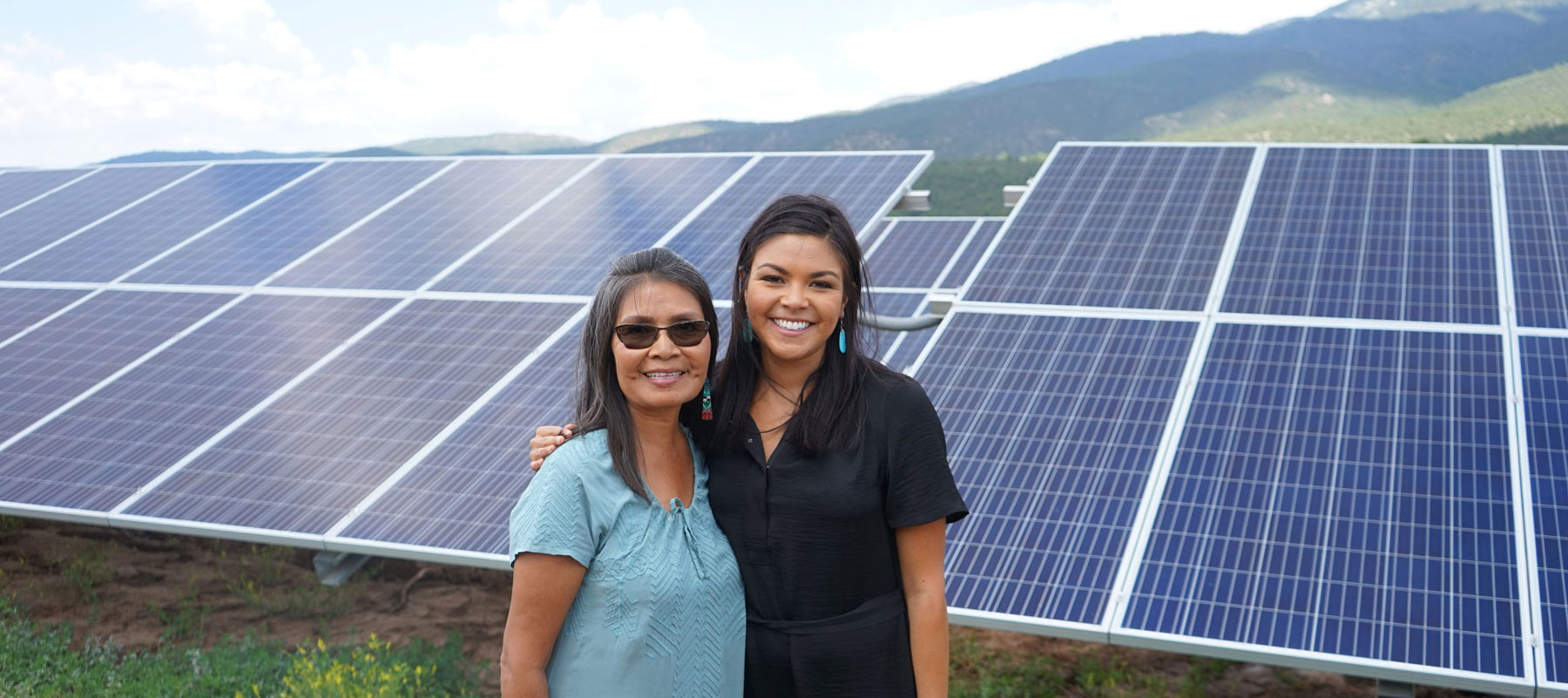 For too long, only rooftop solar has been widely available in New Mexico, leaving many out of the clean energy transition. Mayane Barudin, our Interior West Director & Tribal Liason, came to Vote Solar with dreams of powering her families' homes in Santo Domingo (Kewa) Pueblo with solar energy. She brought her powerful coalition building skills and policy expertise to help take down barriers to energy sovereignty for Tribes and Pueblos, and open up solar access to all New Mexicans.
Together with many dedicated partners across New Mexico, we passed SB 84 — The Community Solar Act, just signed into law by Governor Lujan Grisham. Crafted through a 90+ stakeholder process with deep Indigenous consultation, SB 84 brings New Mexicans one step closer to an equitable energy future that builds collective power for our communities.
Thanks to over 1,000 New Mexicans who spoke out for solar for all, Regulatory Director Rick Gilliam for his expert testimony, and all the partners who worked tirelessly for this major achievement.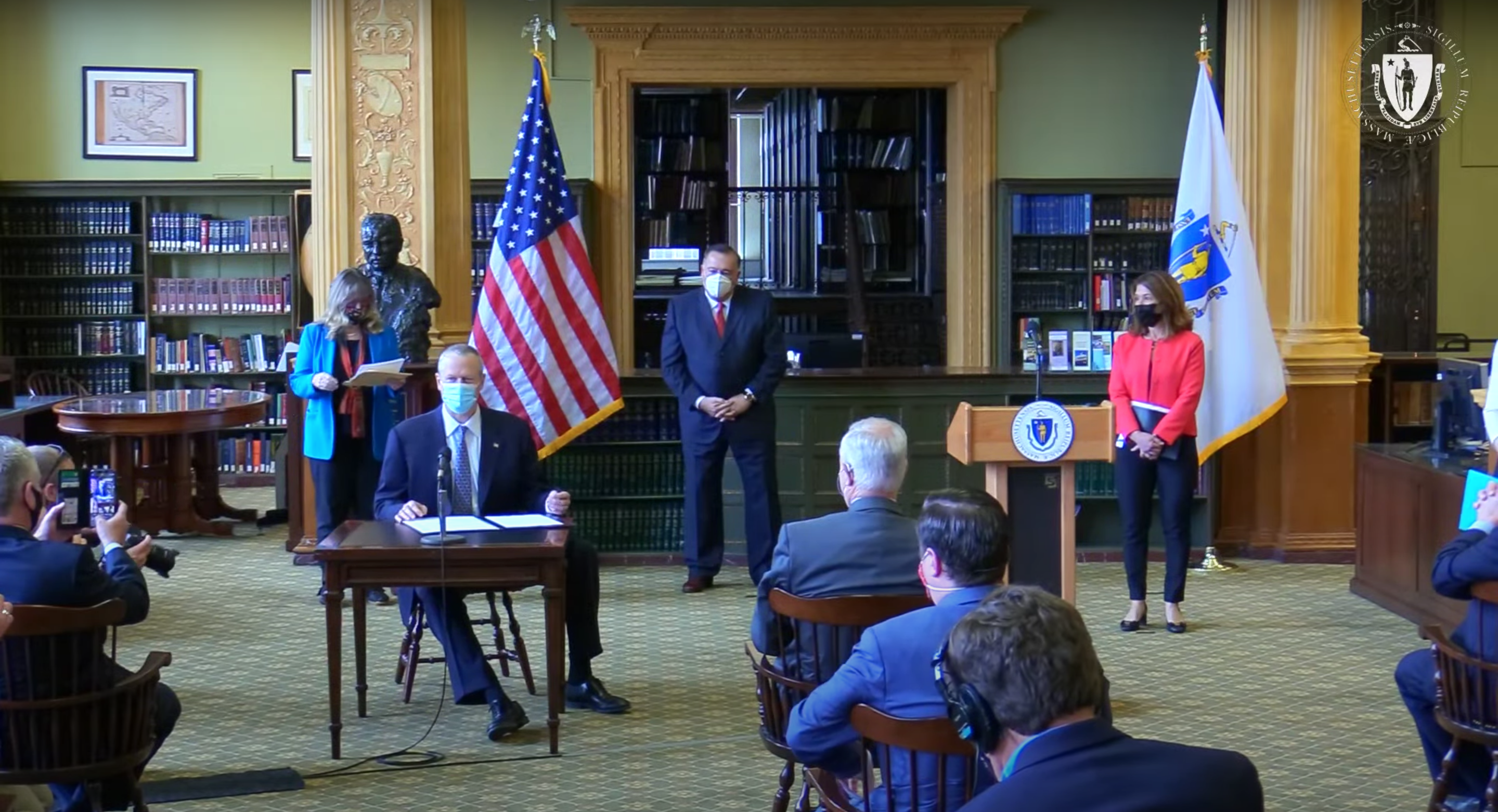 After a lengthy political battle, the Commonwealth has finally enacted S.9, the Next-Generation Climate Roadmap bill, which will jumpstart the Commonwealth's carbon reduction and environmental justice planning and implementation.
Learn about how S.9 promotes equity, access, and affordability from Northeast Director Stephan Roundtree, Jr., who's been hard at work together with Regulatory Director Nathan Phelps to build a more just path for Massachusetts and center the voices of impacted communities.
Passing strong climate legislation marks the beginning, not the end of Vote Solar's work. We need your support as we pivot to implementing these important bills across the country. Donate to Vote Solar today »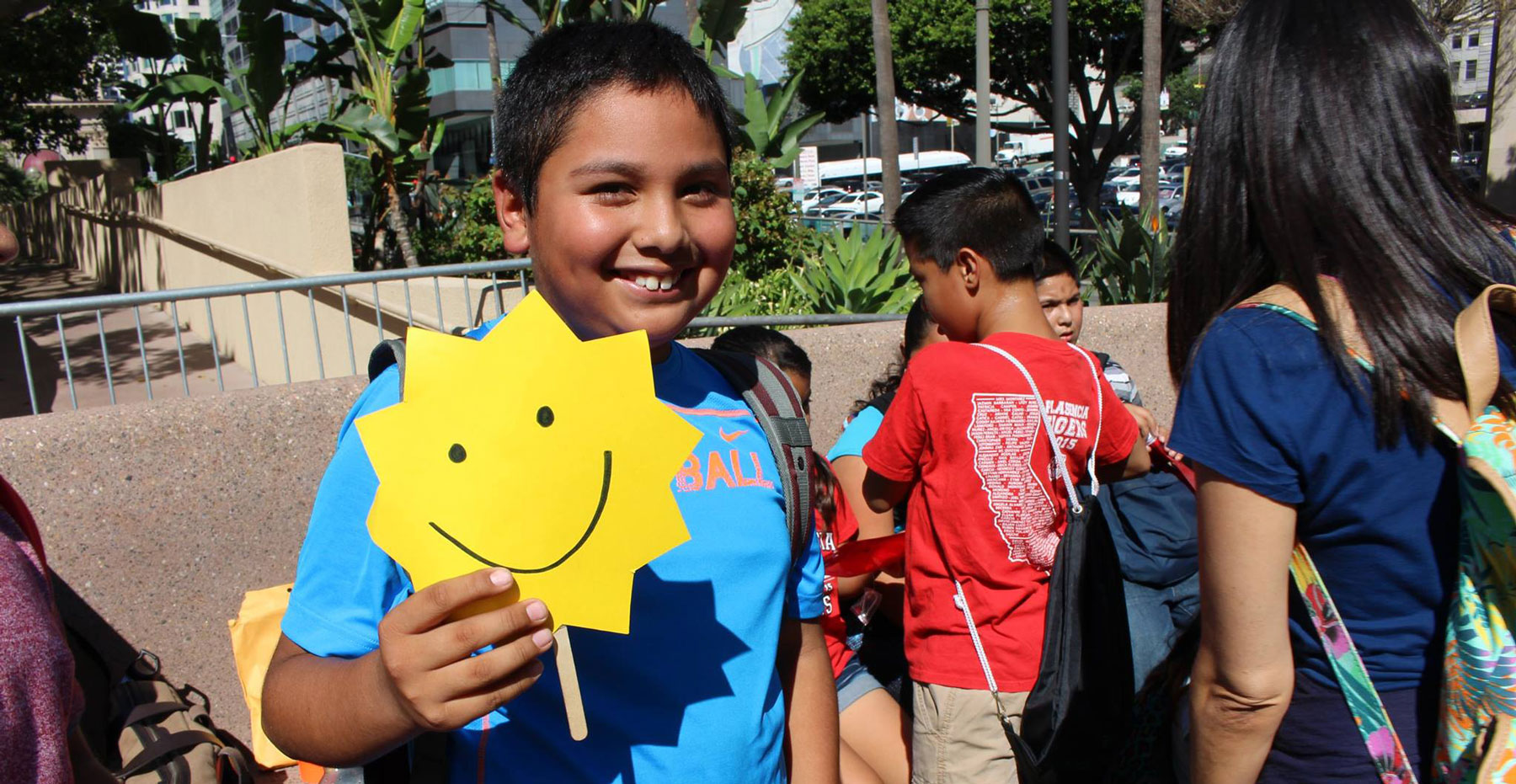 More legislative action to watch from Vote Solar and partners in Illinois, Florida, and Arizona
The Clean Energy Jobs Act (CEJA) is on the move in the Illinois legislature! John Delurey, Midwest Regional Director, has been deeply embedded with the Illinois Clean Jobs Coalition, which held hundreds of community listening sessions to craft CEJA. This transformative bill addresses structural, historical, and institutional barriers faced by marginalized communities, and is designed to ensure that the benefits of a thriving clean energy economy are shared by all Illinoisians.
The 2021 Florida legislative session kicked off last month with a slew of clean energy bills aimed at mobilizing solar power to tackle the climate crisis, help families with high electric bills and make us more energy secure. Katie Chiles Ottenwller, Southeast Regional Director shares a roundup of the bills we're supporting in Florida for 100% renewable energy, solar schools, utility bill relief and climate resilience.
Legislators in the pockets of fossil fuel interests are trying to walk back major progress in Arizona through bills that would strip energy regulators of their authority to pass 100% clean energy standards for the state. With our partners and dedicated Vote Solar members, Interior West Regulatory Director Ronny Sandoval is working to stop these bills in their tracks.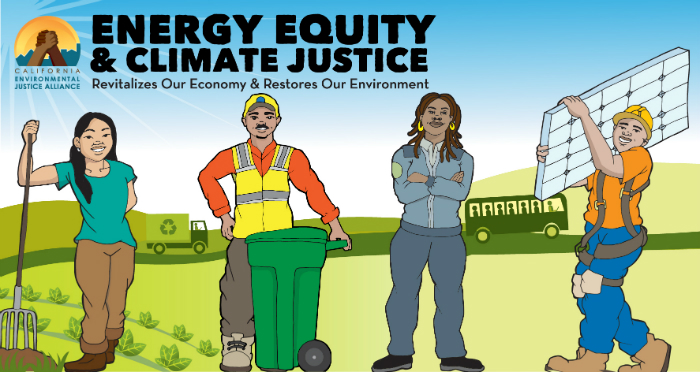 Great news from our partners: Commissioners heeded pressure from communities across the state and revised a key decision that would have led to more fossil fuels burning in frontline communities. Ed Smeloff, Director of Grid Integration, shares this spotlight on how our inspiring partners at the Center for Community Action and Environmental Justice, the California Environmental Justice Alliance, and the Sierra Club mobilized hundreds from underserved communities to speak out.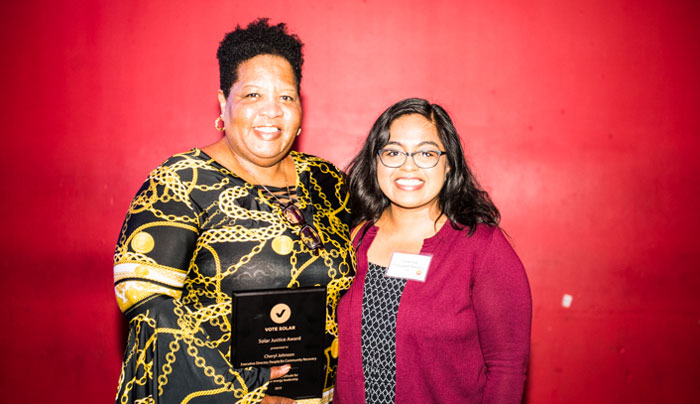 Vote Solar is proud to honor outstanding solar justice heroes with the Dr. Espanola Jackson Solar Justice Award. We aim to honor the critically important role of community-based activism by people of color in driving environmental progress, increase visibility for the remarkable work of individual leaders, and celebrate the legacy of Dr. Jackson, a tireless community and environmental justice leader. Vote Solar will gift $5,000 to the awardee's organization and recognize them at a virtual event.
Learn more and nominate an individual for award consideration.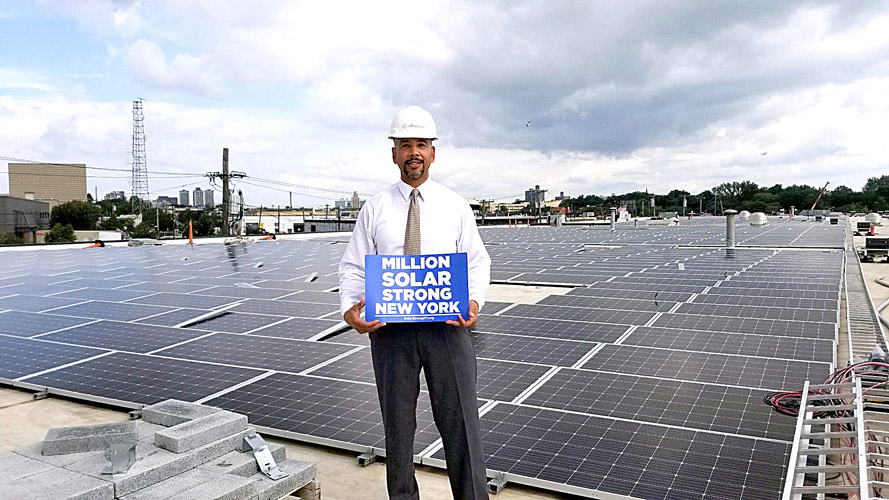 Olivia Nedd, Access & Equity Policy Director writes: "How can I participate? This is such a simple question to ask when decision-making directly impacts you and your community. Yet, too often people interested in participating are met with numerous barriers. Public participation should provide impacted communities and other stakeholders a chance to provide input on the decision-making process. … We must think of public participation as a marathon, not a sprint."
Read more about opportunities for public participation in energy decisions in Olivia's latest Low-Wealth Solar Policy Blog. 

Listen & Learn:
AAPI Leaders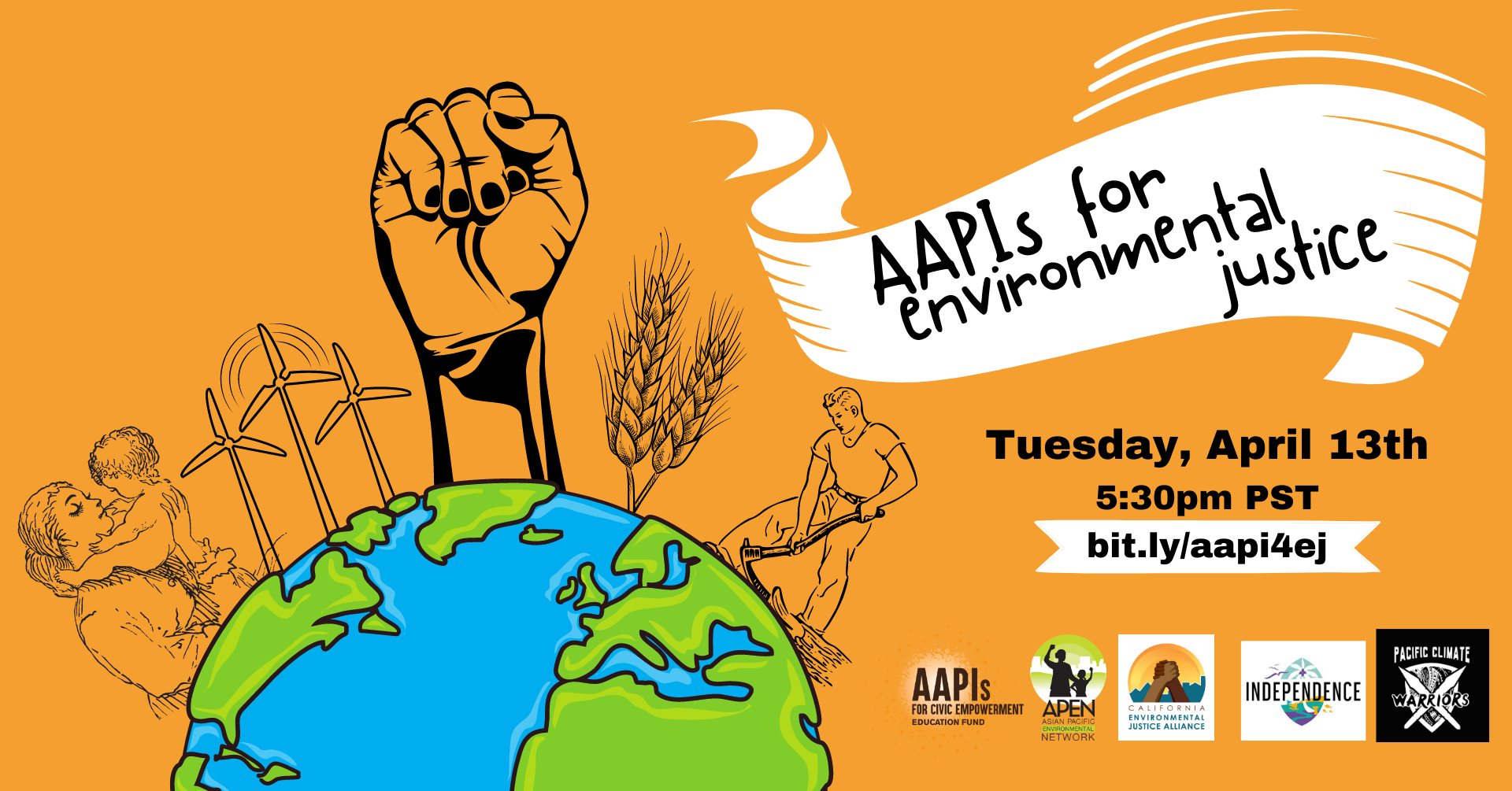 AAPIs for Environmental Justice, April 13: Asian Americans & Pacific Islanders, along with other POC and Indigenous communities, have been at the forefront of environmental justice movements. Join APEN, the California Environmental Justice Alliance, and more partners for a virtual expert panel on April 13 that will delve into organizing strategies in AAPI communities with activists and organizers on the ground. Register here.
Energy justice is part of the interconnected work to dismantle white supremacy and structural racism in every aspect of our lives. We stand against the rising violence and hate speech targeting AAPI communities. This important resource collection from AAPI communities includes ways to speak out and take action to #StopAAPIHate.
Hear from climate justice leaders Miya Yoshitani and Kimi Narita: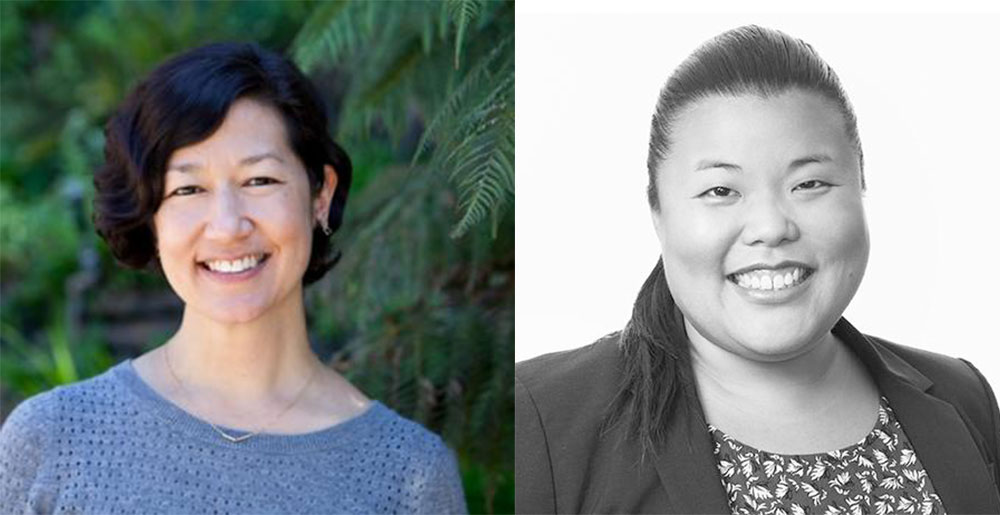 The Frontline interviews Miya Yoshitani, Executive Director of the Asian Pacific Environmental Network (APEN), on organizing immigrant and refugee communities in the fight for climate justice, the relationship Asian American and Pacific Islander communities have to the land, and building solidarity across impacted communities.
I'm Asian, I'm Angry, and I Count: "As the violence against Asians continues to rise across America, it is crucial that our community be seen and heard—including in the environmental space," writes Kimi Narita, Senior Strategic Advisor, American Cities Climate Challenge at NRDC.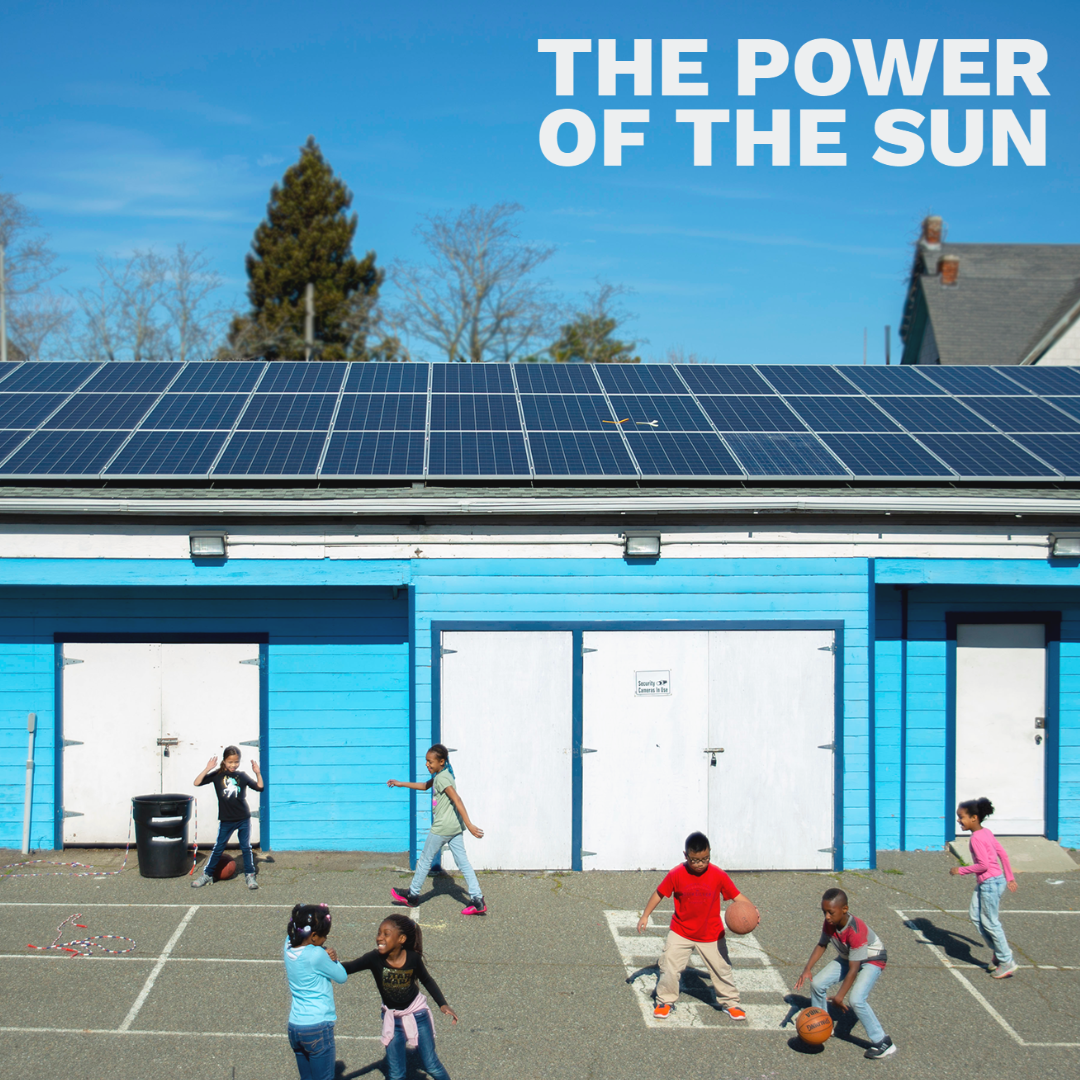 Solar Education Week April 15th – 21st
Join hundreds of community members around the country hosting and attending virtual solar education events to spark a national conversation about solar energy, energy access, and an inclusive, just transition to a clean energy economy! Check out the program and sign up for free virtual events. 
Earth Day 2021: