Major collective victories for clean energy, energy justice, and freedom from fossil fuel pollution
When people organize to demand just clean energy for everyone, we all win. We've achieved major collective victories for clean energy, energy justice, and freedom from fossil fuel pollution on both coasts this summer, in California and South Carolina. I'm proud of our Vote Solar team and grateful to work in deep partnership with environmental justice leaders and organizers across the U.S. See spotlights below.
These victories are the result of years of dedicated efforts to make state energy regulators listen to the needs of communities in shaping the energy decisions that impact them. You and all our Vote Solar members are essential to rebuilding our nation's energy system for equitable, clean power and a brighter future. Keep raising your voices — it's working.
And this month, we're proud to honor Joseph Hernandez with Vote Solar's 2021 Dr. Espanola Jackson Solar Justice Award. Joseph is a tireless energy justice leader for Indigenous and small communities in New Mexico. Learn more and RSVP to celebrate with us at the virtual award event on July 14.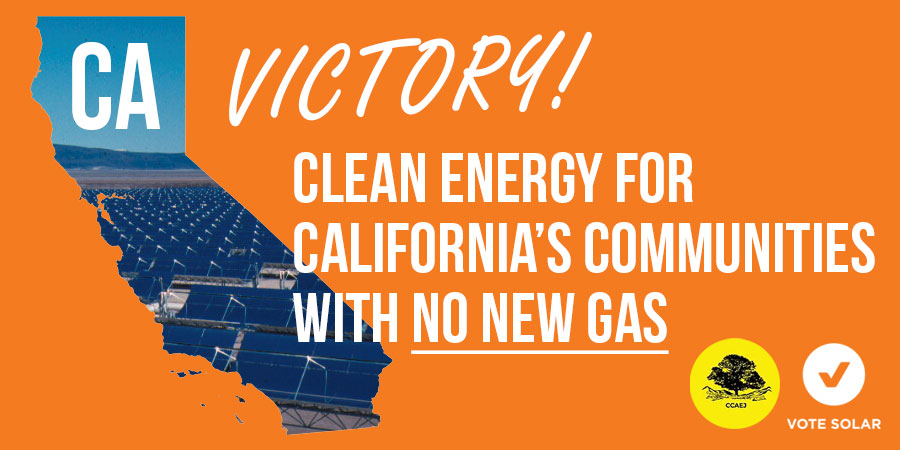 In late June, the California Public Utilities Commission (CPUC) listened to community needs and committed to bold climate leadership with massive clean energy investments on the path to 100% clean electricity. Their recent decision on large-scale clean energy procurement will rebuild nearly 25% of California's large-scale power generation in just five years, with enough clean energy to power 2.5 million homes.
At first, the CPUC was considering adding new polluting fossil fuels that would burden the health of more communities. We mobilized with our environmental justice partners to deliver the message: No New Gas! The public outcry was so powerful that the CPUC updated their proposal two days before voting on it – and eliminated new procurement from fossil fuels altogether.
This is a major win for protecting communities from the health, climate and financial dangers of fossil fuel pollution, and raises the bar on the path to 100% clean, equitable energy.
We're grateful for the leadership of Center for Community Action and Environmental Justice and more partners in the Regenerate Coalition whose organizing was critical to this victory, and to the hundreds of Vote Solar members who spoke out. Together we're building a brighter future in California.
Unfortunately, the CPUC also voted to drastically undervalue rooftop solar and storage, over strong objections from Vote Solar and allies, and solar homeowners across California. The CPUC is set to propose a decision about the future of net metering in the Golden State this December. We will be campaigning hard to ensure Governor Newsom and the CPUC enact a net metering update that keeps us moving forward with rooftop solar and storage as a vital part of our clean energy future.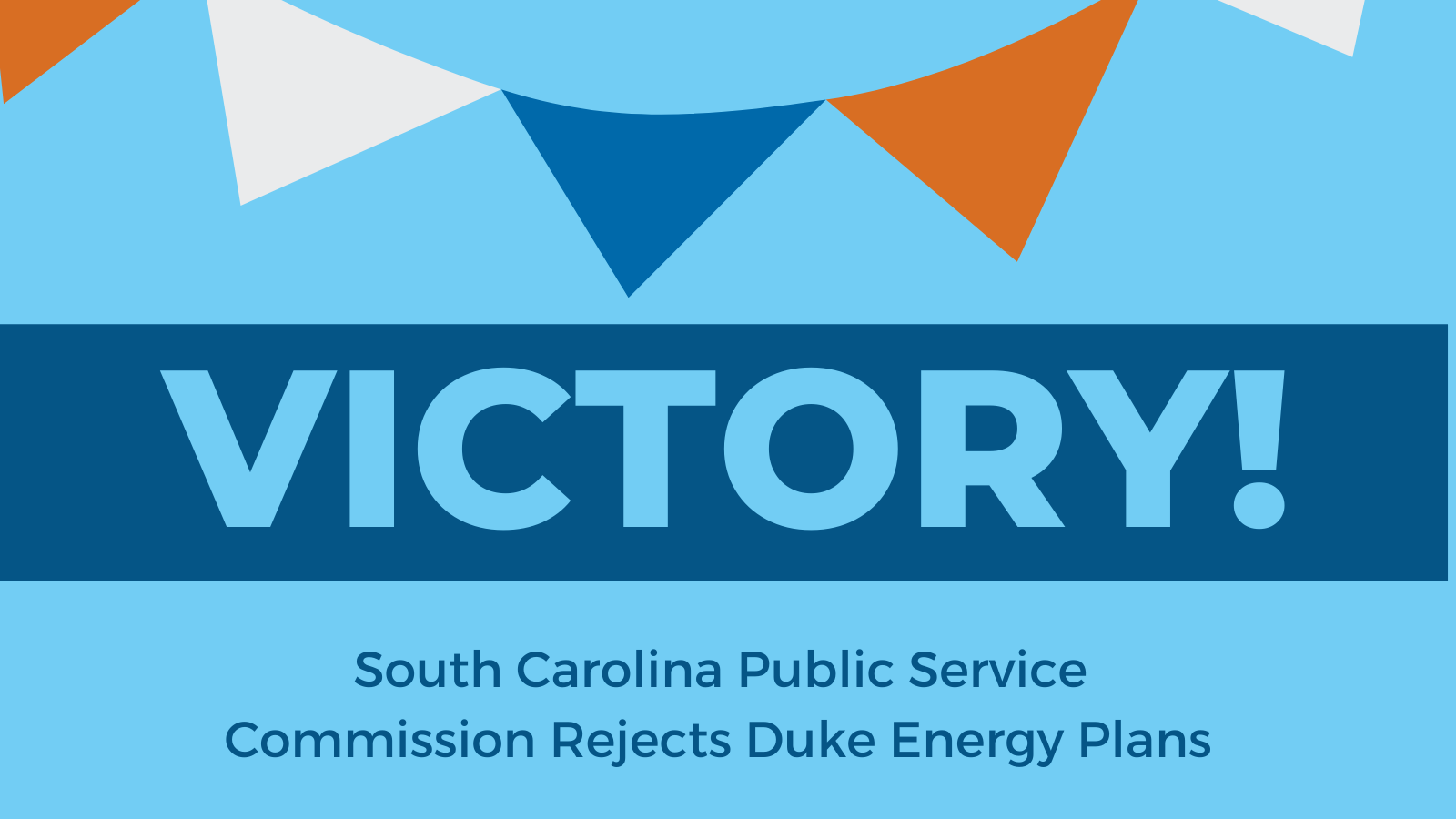 We achieved a major win in South Carolina when the Public Service Commission (PSC) sent Duke Energy's Integrated Resource Plans (IRPs) back to the drawing board. Our intervention argued that the plans failed to consider climate risk and contradicted the company's own climate commitments. The PSC agreed, stating in its written order that Duke's proposal "commits Duke to large-scale buildouts of natural gas generation assets, at the expense of renewables and storage, endangering Duke's internal commitment to net-zero generation."
This victory was a massive team effort, and would not have been possible without the dedication of our thoughtful and experienced coalition partners. Thank you to Clean Air Carolina, MountainTrue, Sierra Club, NC Warn, Conservation Voters of South Carolina, Center for Biological Diversity, North Carolina Conservation Network, North Carolina Justice Network, NC Alliance to Protect our People and the Places We Live, Appalachian Voices, 350 Charlotte, North Carolina League of Conservation Voters, and North Carolina Interfaith Power and Light.
We're also grateful for and inspired by the passion of our members who contributed to this victory. More than 500 Vote Solar members across the Carolinas contacted their state's regulatory bodies and demanded a plan that puts people and climate at the center.
Duke is now required to modify their fifteen-year IRPs and re-submit them to the PSC for consideration. We look forward to reviewing the new plans and collaborating with stakeholders to ensure that low-cost, clean energy is at the forefront.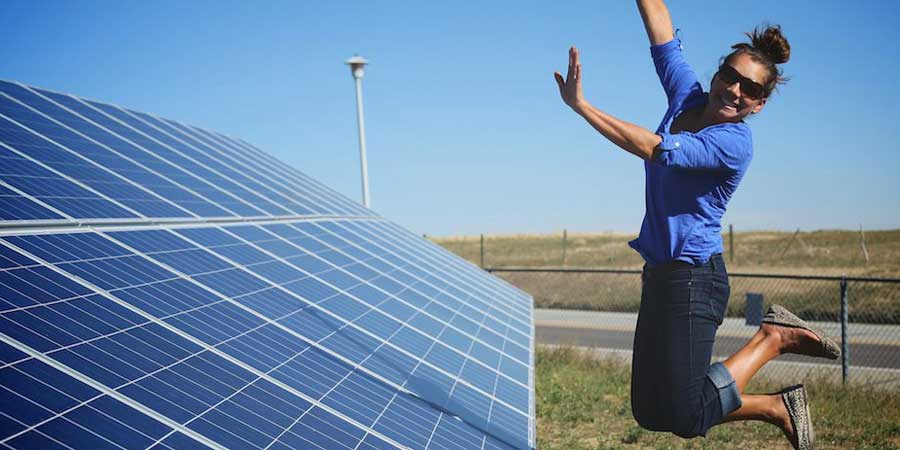 Energy Justice Legislative & Regulatory Roundup
We achieved more victories and contributed to meaningful progress across the U.S. last month through our technical expertise, just partnerships, and the power of public pressure. Thanks to all our Vote Solar members who are holding our elected leaders and utilities accountable to move forward on a just transition to clean energy for all. Here's the latest from us and our partners: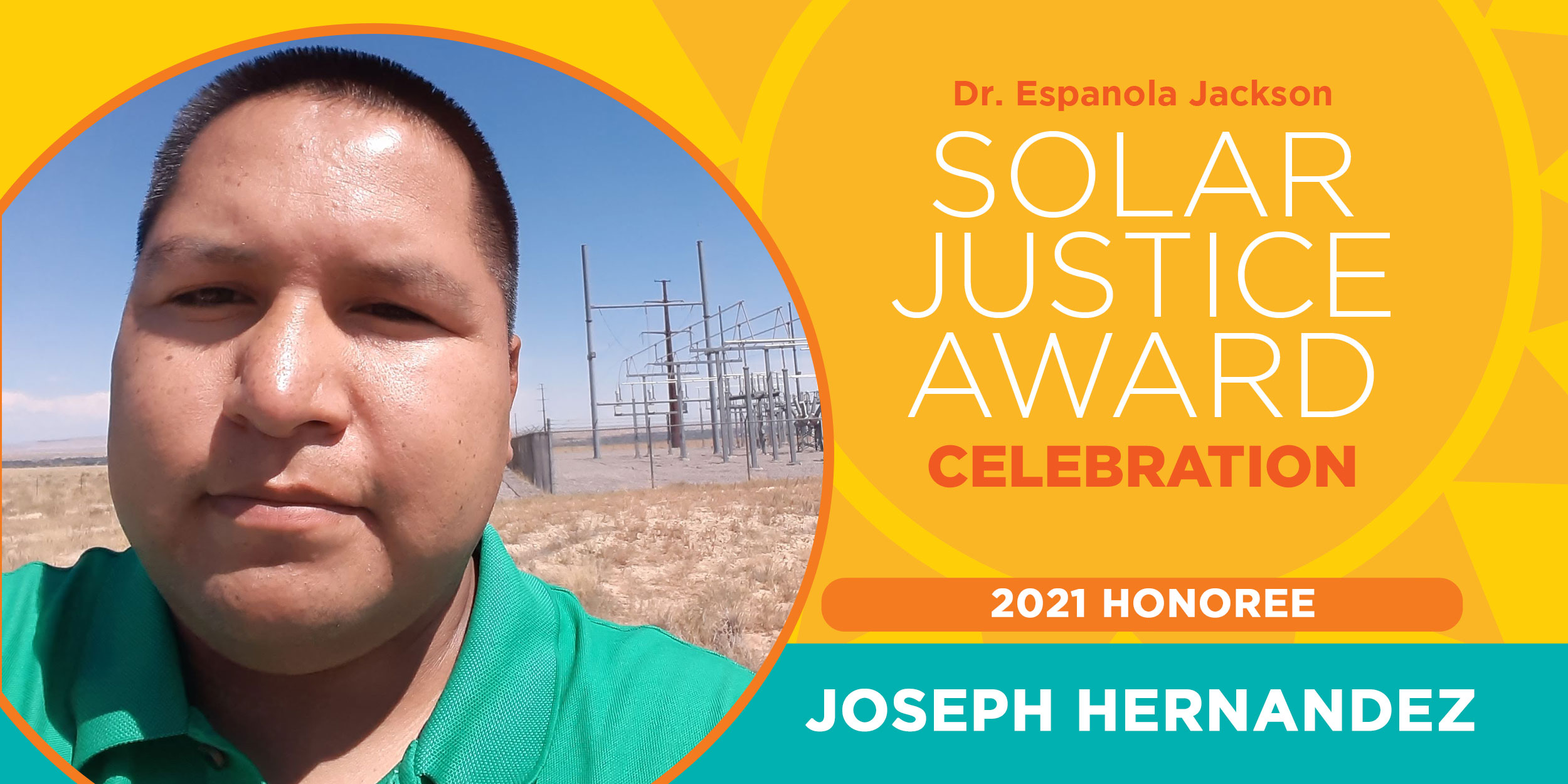 Celebrating the 2021 winner of Vote Solar's Dr. Espanola Jackson Solar Justice Award
Vote Solar is proud to honor Joseph Franklin Hernandez with the 2021 Dr. Espanola Jackson Solar Justice Award. Joseph is a tireless energy justice leader whose work has been instrumental to expanding solar energy opportunities for all New Mexicans and opening up pathways to energy sovereignty for Native American communities. As the Diné Energy Organizer for NAVA Education Project and NM Native Vote, Joseph organizes in the Navajo Nation.
Learn more in this profile and interview with our 2021 Solar Justice Award Honoree.
Join us for a virtual celebration to honor this year's award recipient! Hear from honoree Joseph Hernandez and more environmental justice leaders, and celebrate Joseph's dedication to centering Native voices in New Mexico's transition to 100% clean energy. The event program will include the award presentation, a panel conversation with solar justice champions, and time for networking.
Dr. Espanola Jackson Solar Justice Award Celebration
Wednesday, July 14th @ 6:30 CST/ 5:30 MST
Register on Zoom | Livestreamed on Facebook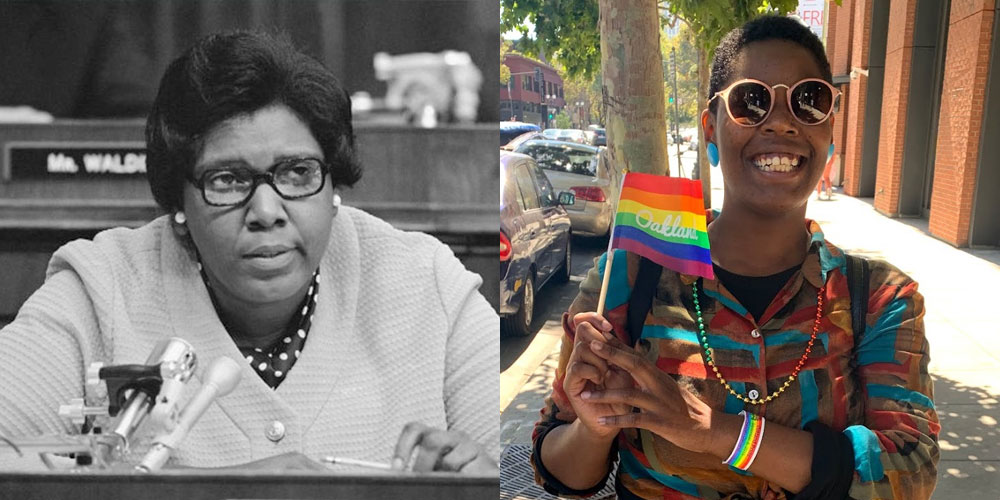 "I often think about how I would not be here if it wasn't for the courage, determination and liberation mindset of my elders and my contemporaries. Elders that survived the global slave trade, redlining, the Tulsa massacre, the war on drugs, the AIDS epidemic, environmental racism, police brutality and more. I, the Black, queer, non-binary person you see today would not be possible without those that came before me, and those who have yet to come."
Brandy Hyatt shares spotlights on Black LGBTQ+ leaders Representative Barbara Jordan, Taylor Morton, and Quentin Bell in this commemoration we shared on Juneteenth.
ICYMI: #Pride spotlights from Brandy, our Digital Director Misha D. Clive, and our Senior Director in the Northeast & Mid-Atlantic Sean Garren.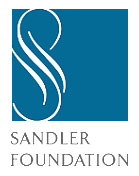 This month we wanted to highlight the generosity of the Sandler Foundation, which has offered to contribute up to $50,000 to Vote Solar as a challenge grant. That means that every donation that qualifies for the challenge will be doubled until March 2022.
The match covers gifts from new donors, and gifts from donors who have upgraded their commitment to Vote Solar by giving more than they have previously given. If you've been considering donating to Vote Solar to achieve a just and equitable transition to clean energy, there has never been a better time.
Thank you, Sandler Foundation!
Double Your Impact: Your gift today will be matched dollar for dollar. That means you'll be investing twice as much in a clean energy future.
Listen & Learn