Climate hope is here
Hope is here, my friends. We can turn the tide on this crisis.
I know we can. Because 20 years ago when we launched this organization, solar was on the far margins of our energy system at $9 a watt. Today, affordable solar is not only mainstream, but skyrocketing with nearly 3 million installations across the nation, powering our homes, businesses, schools, and more. With hard work and collaborative campaigns, we can accomplish big things — and there's a lot left to do.
You're part of a supermajority who are taking action for a just transition. Together we're driving an unstoppable movement for clean, local, equitable energy, centering communities in the energy policy decisions that will build a brighter future.
Read on for the latest: Energy justice solutions for the White House and the Hill, expertise to help more low and moderate income families go solar, progress updates from California to Illinois to Georgia, and honoring resilient, trailblazing Latina organizers.
This is my last newsletter! As I shared last month, I'm moving onward to new adventures after 20 years of leading Vote Solar to bring solar into the mainstream. We're in good hands. Vote Solar's powerhouse team of joyful solar warriors will keep moving the country towards an equitable 100% clean energy future. It's been the honor of a lifetime to do this work — a deep bow of thanks to all of you who make change possible.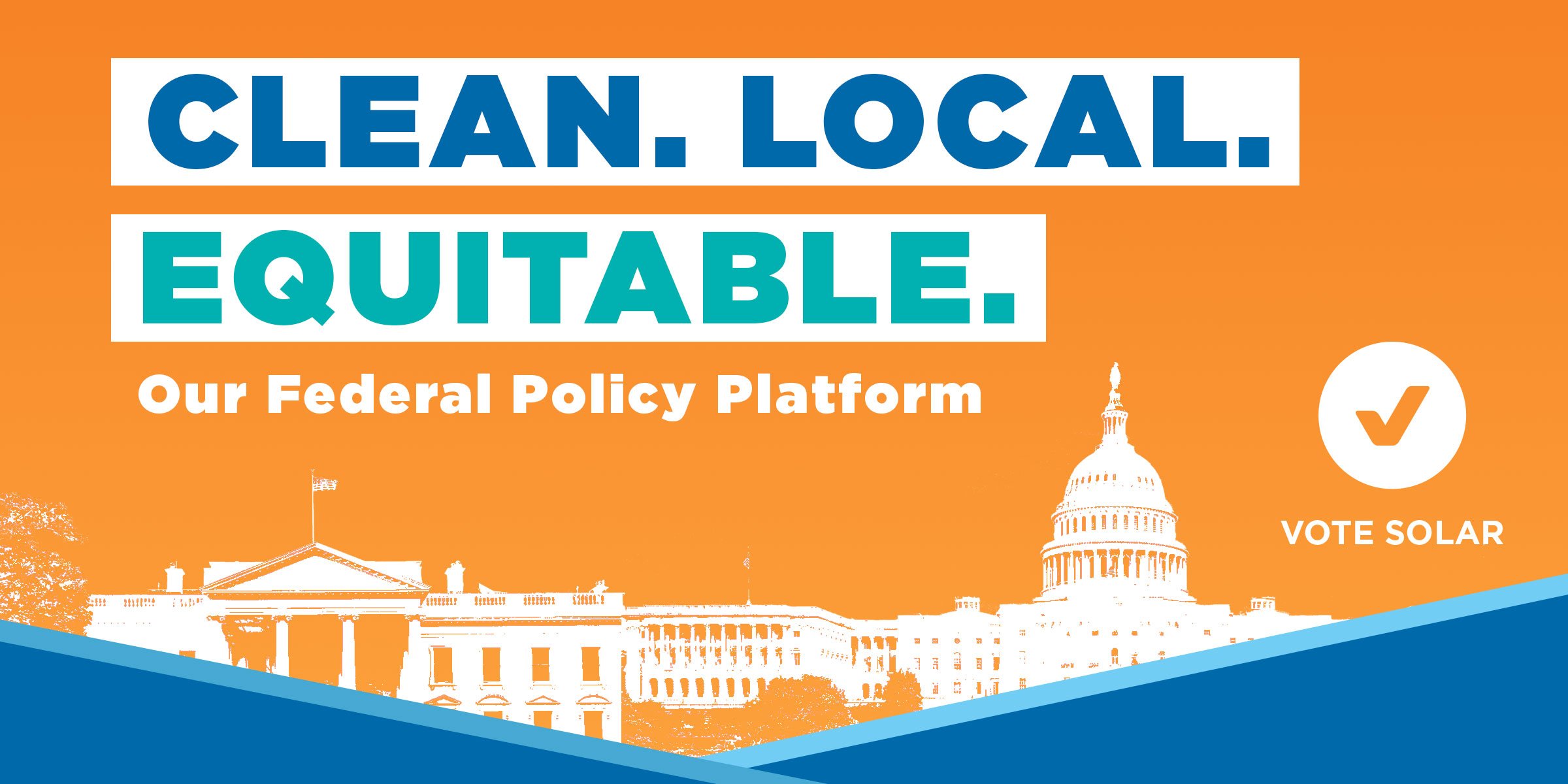 The Biden-Harris Administration is committed to 100% clean energy, and listening to environmental justice leaders and industry members with climate solutions. Building on our success at the state level, we're advocating for a federal framework based on three pillars to deliver a future powered by clean, local and equitable energy.
Over the past year, we've been talking with the White House, the Department of Energy and FERC to help shape national policies and programs to ensure all communities benefit from the clean energy economy. And as part of the Solar Access for All Coalition, we're working tirelessly to include key clean energy policies in the $3.5 trillion reconciliation bill under consideration in Congress.
Together with partners, we're pushing the federal government to invest in climate and clean energy solutions that deliver a more equitable and just society— one that supports job creation, reduces unemployment in underinvested communities and makes energy affordable to those most burdened by the current energy system.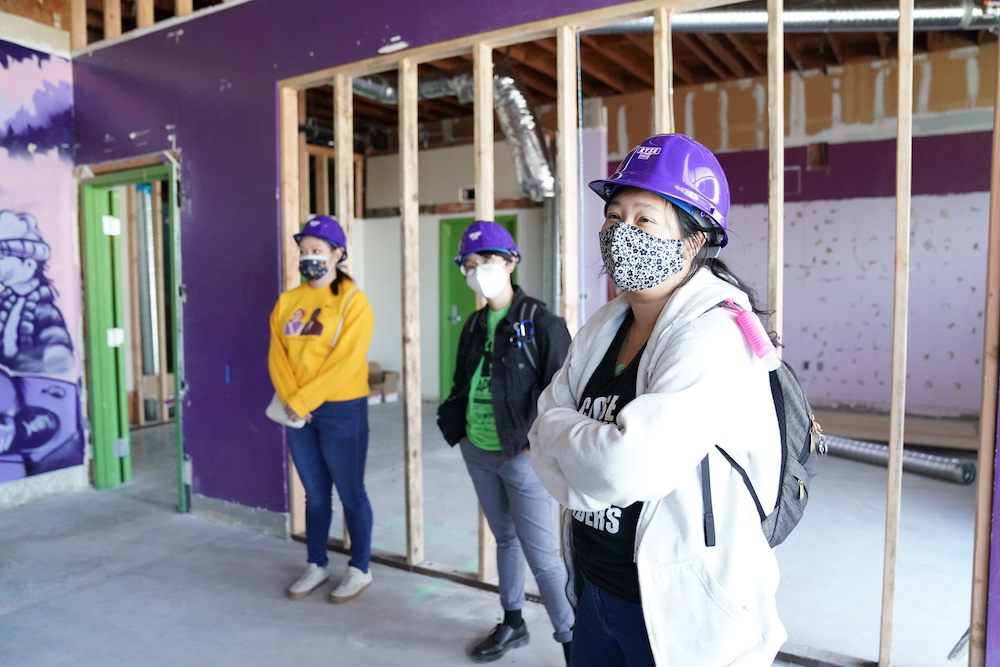 Energy Justice Legislative & Regulatory Roundup
Over the summer, thousands of Vote Solar members took action to protect net metering, grow the clean economy, and raise your voices for an equitable 100% clean energy future. Here's the latest on our state progress: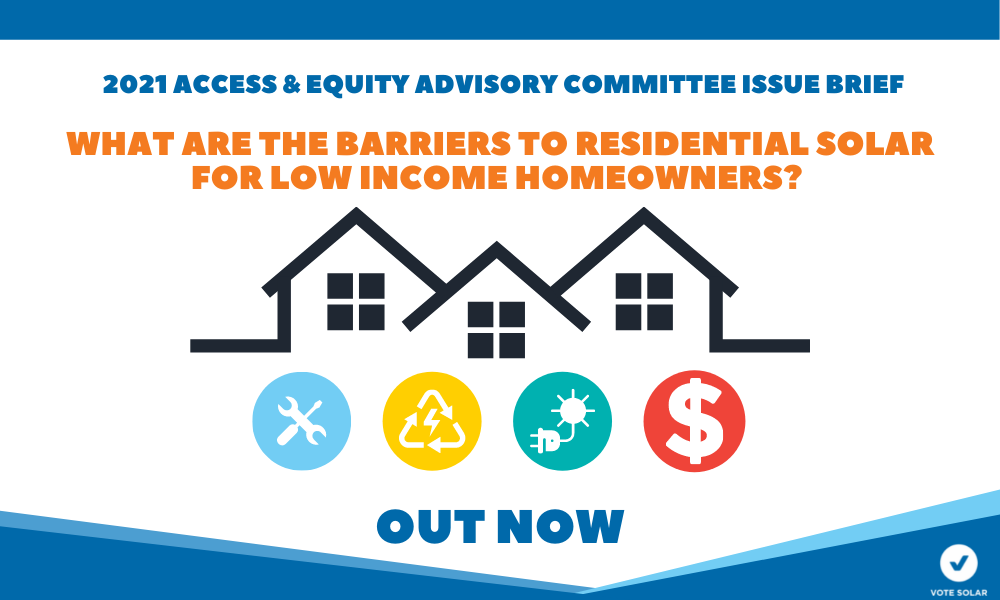 Everyone should be able to go solar at home and benefit from clean energy. But low-income homeowners often can't afford the costs of maintenance and upgrades needed to make their homes solar-ready. Read the latest brief from Vote Solar's Access & Equity Advisory Committee to learn how states can ensure that low-income customers benefit from programs intended to help them go solar.
Join us on 9/28 for a webinar on the issue brief. Learn how policymakers and program administrators can remove housing barriers for low-income residential programs.
Across the country, policies and programs to expand solar access and deepen the equitable deployment of solar are being adopted by states and local governments. But in addition to good policies, successful programs require smooth implementation to ensure the benefits of solar reach those for whom they are intended. Vote Solar's Access & Equity Advisory Committee identifies challenges, best practices, and solutions for low-income solar program implementation.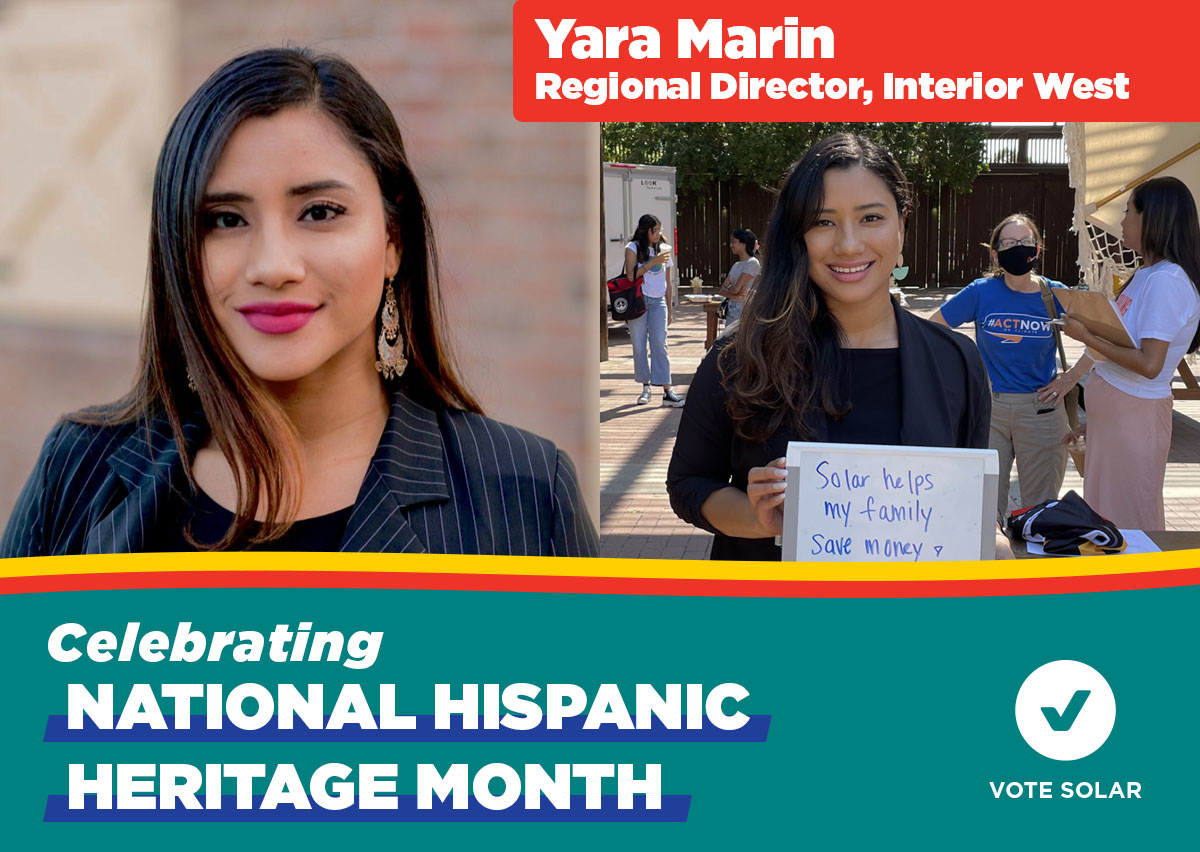 As the daughter of Mexican immigrants, our Interior West Regional Director Yara Marin shares reflections on her identity and culture in celebration of National Hispanic Heritage Month, this Sept 15 – Oct 15. Latinx communities face disproportionate impacts of pollution and the climate crisis. Yara honors the resilient, trailblazing Latinas who inspired her to organize for a more just energy world.
"It is important that we honor our ancestors' devotion while also recognizing the struggles that many Hispanic and Latinx people currently face such as environmental injustices, wage gaps, limited access to resources, and more. By acknowledging where we have been and where we need to go, we can begin to pave the way for a more equitable, just future for all," Yara says.

For our donor spotlight this month, we're highlighting a young climate activist named Max who is speaking up for his Bar Mitzvah project for an equitable and just transition to clean energy, and raising money and awareness for Vote Solar and our mission.
After convincing his parents to add solar panels to their home, Max set his sights even higher and sought out opportunities to make our future a cleaner and brighter one.
From Max: "There is nothing more important to me than saving our planet and changing our energy sources now. We need everyone's help! For my mitzvah project, I would like to respectfully ask you to do two things:
Please consider going solar for your home
Please consider donating to Vote Solar, a great organization working to accelerate clean energy solutions in communities around the country."
If you want to join Max and help fund a cleaner future, donate to his campaign for Vote Solar.
Listen & Learn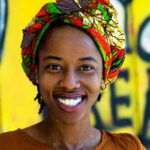 Meet the Justice40 Accelerator Cohort. Congratulations to our partners and allies in the movement who will gain support from this inaugural program, designed to help prepare frontline organizations to apply for federal funding through the Justice40 Initiative.

Join the Green the Church 2021 National Virtual Summit Oct. 10-13, featuring green lessons from Black Wall Street on infrastructure, agriculture, and equity, with breakout sessions on renewable energy and environmental justice.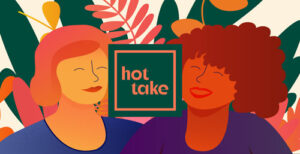 "It's more fixable than we thought" — Hot Take offers hope and resources in their climate justice digest for more learning in the wake of the IPCC report.

As You Sow released an updated Racial Justice Scorecard which assesses the S&P500. The data includes 26 key-performance indicators on racial justice, including four new indicators specifically focused on environmental racism.