Solar solutions can build a more inclusive, regenerative energy system for all right now
Not only can solar help build a more resilient grid, we're driving solar solutions for a more just and regenerative energy system for all right now. This roundup of recent progress from Vote Solar and our partners across the U.S. features New Mexico, Kansas, Minnesota, the Carolinas, and more.
Last month, the nation's biggest energy-producing state ran out of energy. The recent grid disaster in Texas was a catastrophic tragedy, and the brunt of the impact was disproportionately faced by low-wealth communities across the state.
As the lights went out for millions in Texas and families boiled water to keep going, some were hit with utility bills in the thousands. Instead of raising the real harm, voices against renewable energy progress were quick to seek out a scapegoat for the entrenched problems of a deregulated grid. But we know that solar is a key solution for our energy security.
There are many lessons to be learned from Texas (Dave Roberts has a great overview), but what some of us already know is now indisputable: the status quo is neither cheap nor safe. From the California wildfires to the Texas blackouts, we are spending billions on symptoms, not solutions.
Not only can solar help build a more resilient grid, but solar solutions can build a more inclusive, regenerative energy system right now. Read on for some of Vote Solar's recent successes with partners across the U.S. in building a cleaner, more resilient grid for all.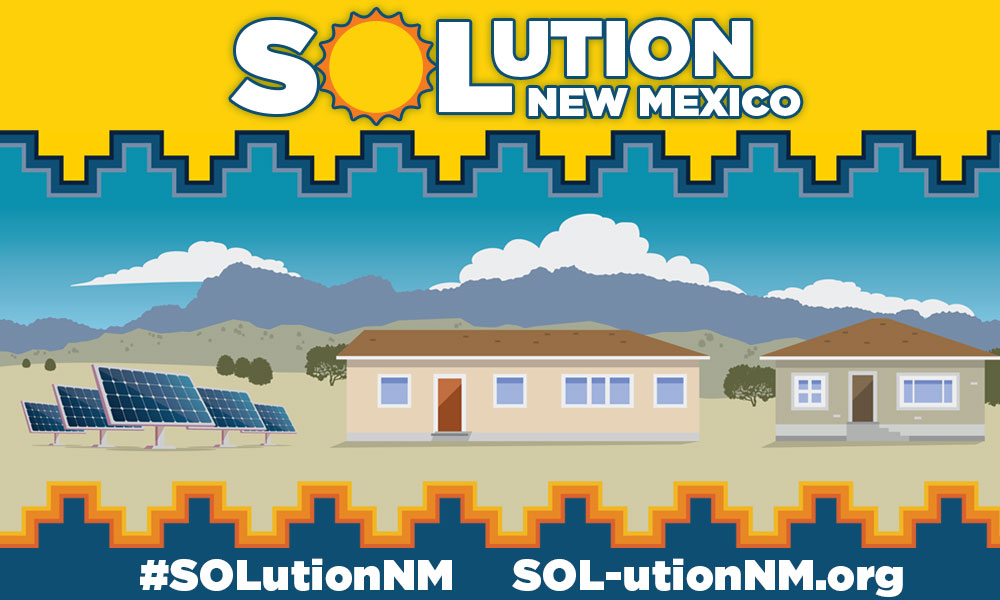 Last week the New Mexico Senate affirmed with a 27-14 vote that all New Mexicans deserve to benefit from clean energy and solar savings! Now our Community Solar Act is on the way through the House, and a key committee just approved it. If the bill passes, New Mexicans who can't access rooftop solar will be included in the state's clean energy transition. Interior West Director Mayane Barudin is leading the way with our SOLution New Mexico coalition of stakeholders and our regulatory expert Rick Gilliam.
Here's how this bill will grow a thriving regenerative economy and help Tribes and Pueblos on the path to energy sovereignty.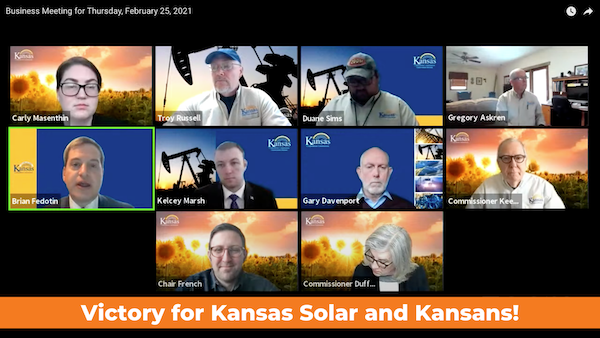 Kansas energy regulators unanimously rejected two unfair and harmful propositions from big utility Evergy that would have raised rates for residential solar customers and forced all customers to pay a $35 minimum bill. Their vote is a big win for energy independence and fairness. This victory is the result of the strong testimony of over a thousand Kansans, including Vote Solar members like you who stepped up and made their voices heard — thank you.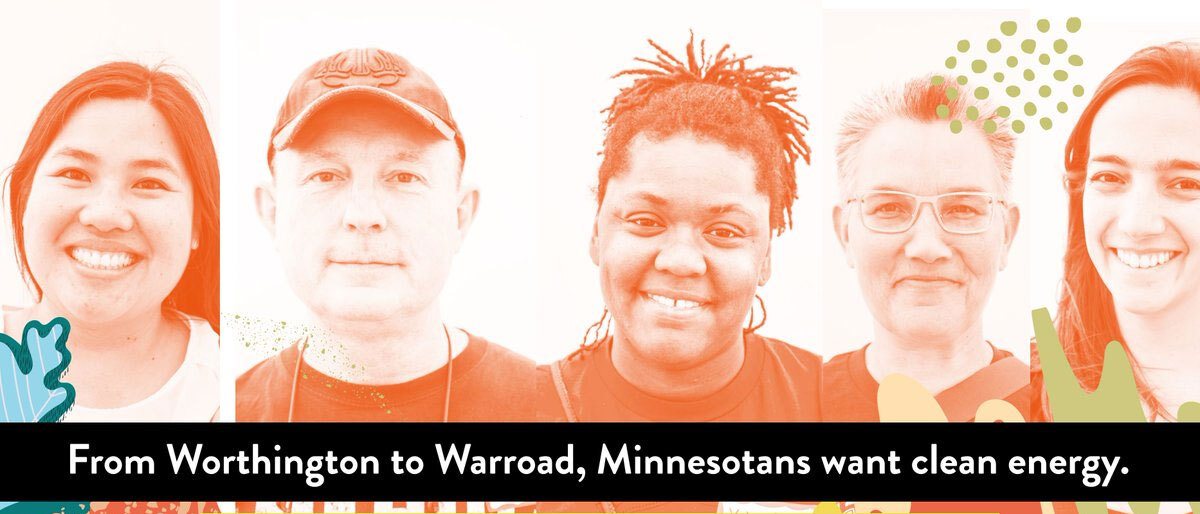 Big utility Xcel Energy has committed to go carbon-free by 2050, but their 15-year energy plan for Minnesota still includes polluting gas investment, and lacks plans to scale up healthy, affordable solar energy. Our Midwest Regulatory Director Will Kenworthy and our partners in Minnesota have built a new, first-of-its-kind modeling tool to show how Xcel can plan for local solar power to cut fossil pollution, meet future electricity demand, and build towards 100% clean, affordable, reliable energy for all.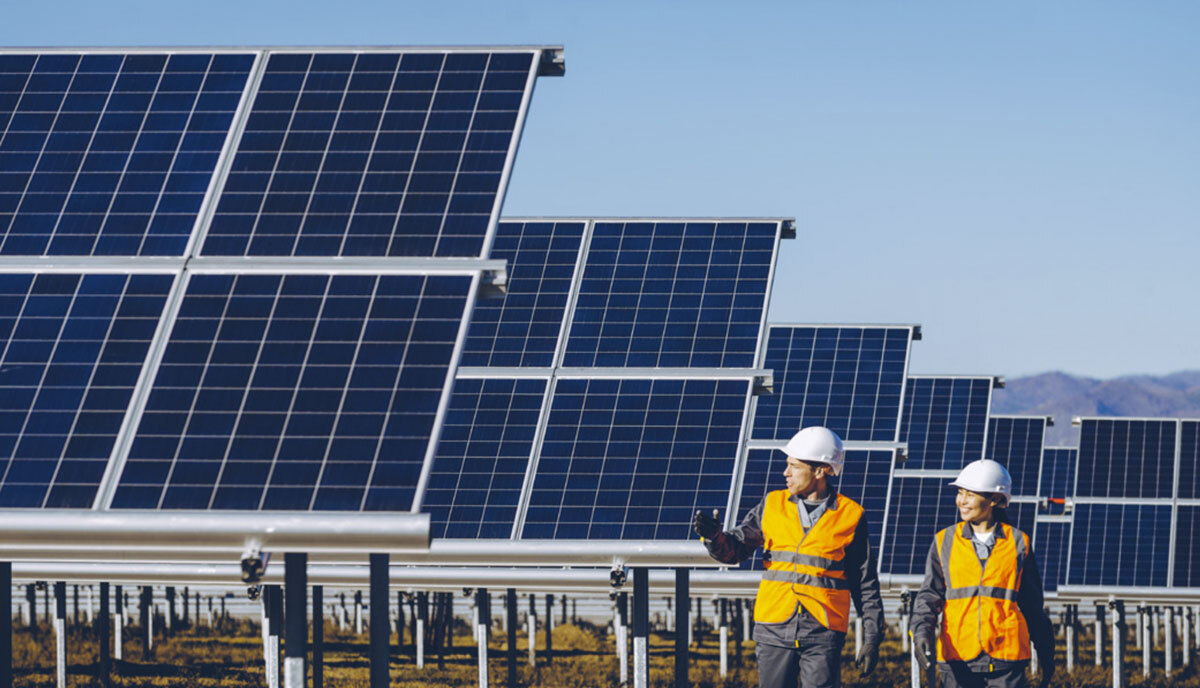 Low- to moderate-income families are key stakeholders in the path to a just transition for all. Many state programs are well-intended to serve these communities but fall far short of making an impact. Experts from Vote Solar's Access & Equity Advisory Committee recommended two key initiatives for successful statewide low- to moderate-income programs. Read the policy brief from Access & Equity Manager Brandy Hyatt for a path to success in all states.
Solar offers a tremendous opportunity to address some of the greatest challenges faced by lower-income communities. Olivia Nedd, our Access & Equity Policy Director, shares this new monthly roundup from across the U.S. with learnings, best practices, and success stories in redesigning energy policy to value low-wealth families.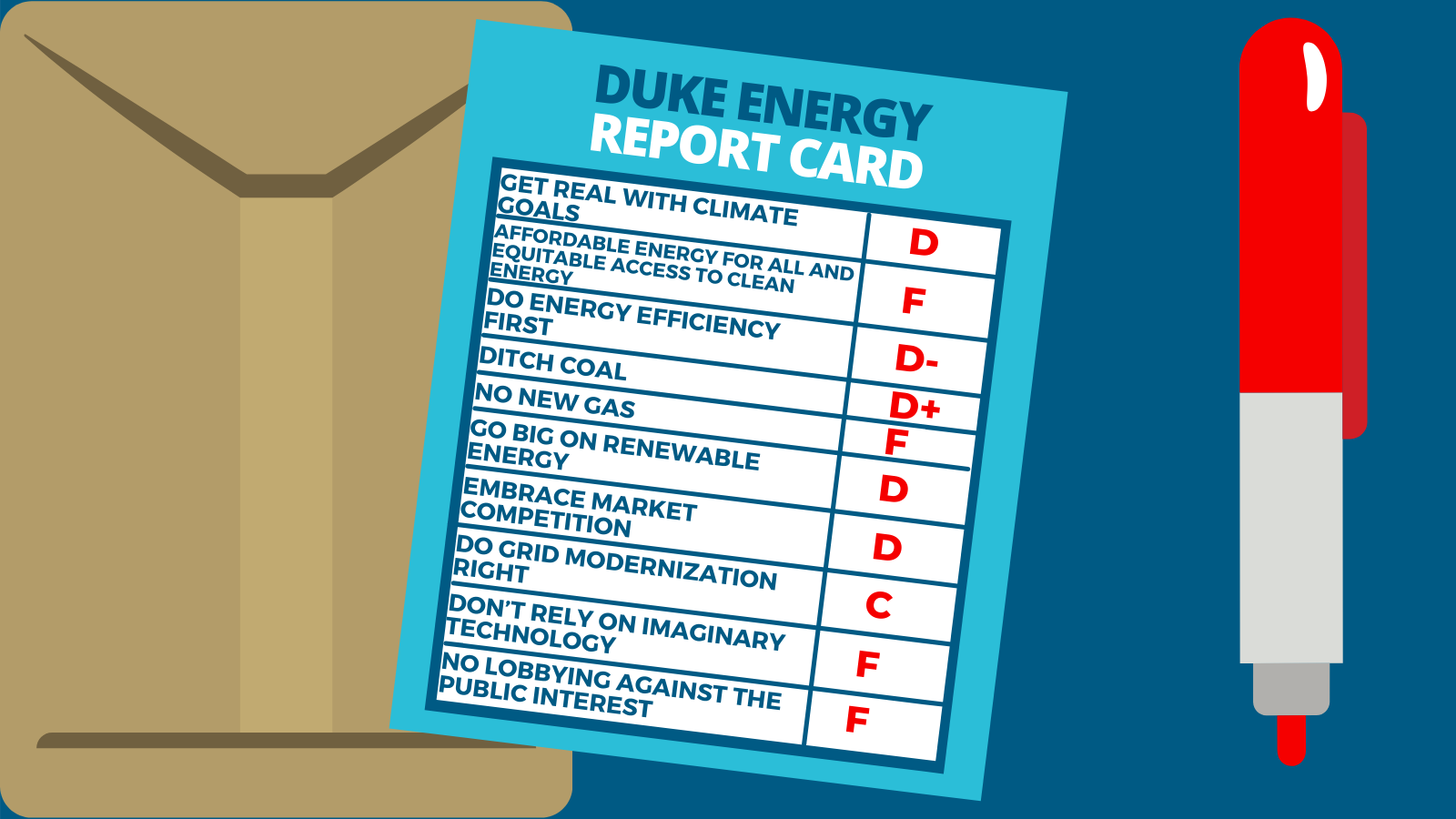 Our Southeast Regulatory Manager Tyler Fitch calculated that Duke Energy's 15-year energy plan cost customers a grand total of $4.8 billion, or $900 per family in the Carolinas. Based on big gas investments, it's bad for customers and the climate. Since coming out last month, Tyler's report on Duke's costly climate risks has made some serious waves, with feature pieces in Bloomberg, Utility Dive and Charlotte Business Journal. The momentum is building in opposition to the regressive Duke Energy energy plan, which hurts Carolina families. Vote Solar will continue to ensure that the Carolinas energy provider commits to a 100% clean energy future.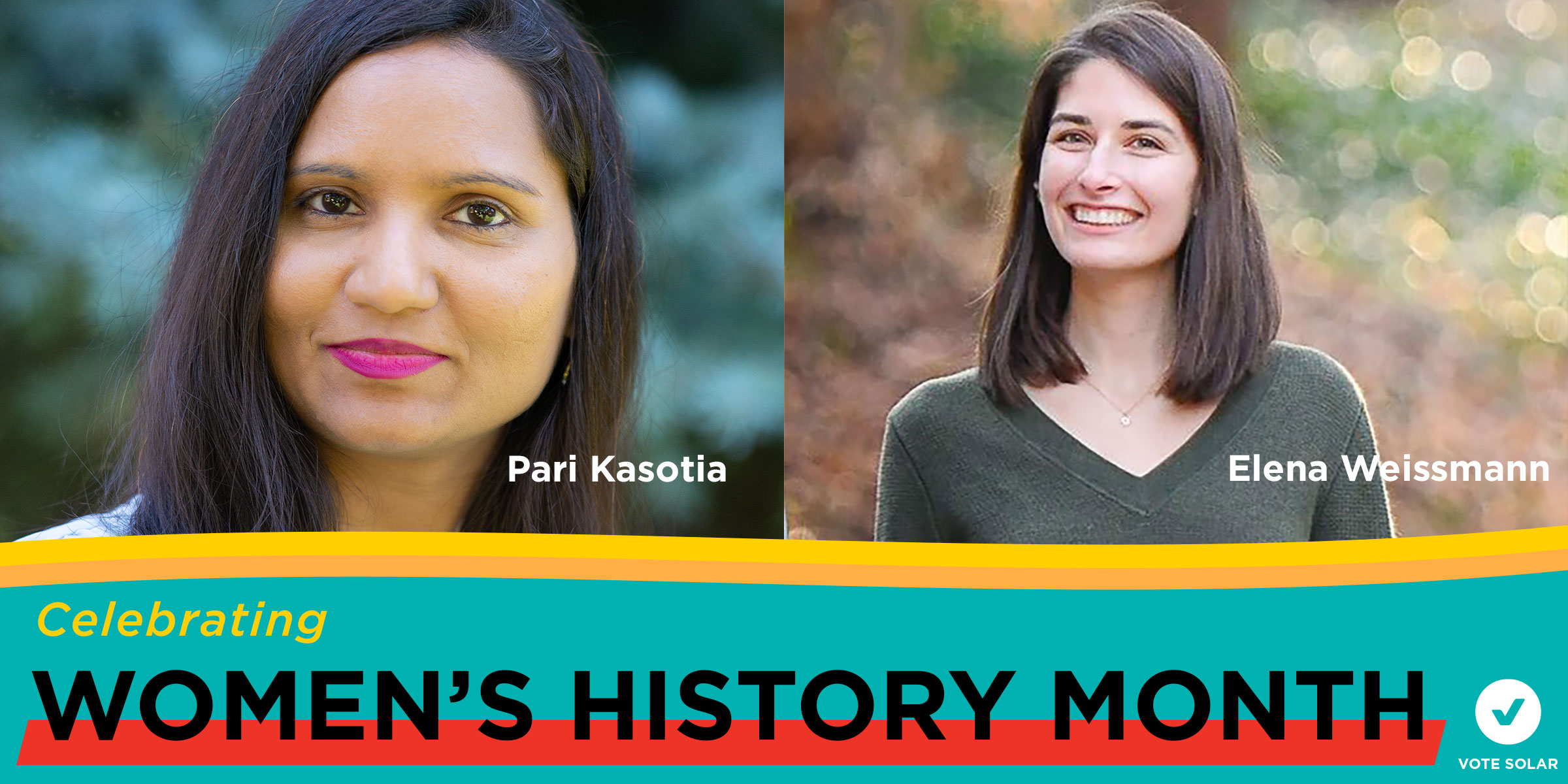 Celebrating Awesome Women Making New Jersey Shine
This Women's History Month, we celebrate two awesome women on the Vote Solar team: our outgoing Mid-Atlantic Director Pari Kasotia and her successor Elena Weissman.
As Pari heads off for full-time graduate studies, we're celebrating Pari's major clean energy victories and her powerful work with partners building the NJ Shines coalition for resilient and equitable solar for all. Pari shared last year how she views the American Dream, as an immigrant passionate about environmental advocacy.
We welcome Elena to the Vote Solar team to build on Pari's great work in the Mid-Atlantic and bring her deep campaign knowledge through an intersectional lens. Read her story of how her background in criminal justice reform influences her energy justice organizing.
Highlight: Do Good Grant
Thanks to the generosity of Jefferies' clients and employees, Vote Solar was among a select group of non-profit organizations awarded a $65,000 "Doing Good" grant.
Does your company have a matching gifts program or foundation that awards grants to non-profits working in the environmental sector? If so, we can put those dollars straight to work! Please contact Emily Cozart-Mohammed, Director of Philanthropy, to help power the movement for a just, equitable clean energy future at emily@votesolar.org.
Listen & Learn