Changemakers who #MakeBlackHistory, and updates from the latest solar & energy justice progress
In our latest roundup of solar and energy justice progress: Changemakers who #MakeBlackHistory, and updates from Arizona, New Mexico, the Carolinas, Florida, and California.
This month, our Vote Solar team is taking on lawmakers trying to block clean energy in Arizona and a big utility planning to burn billions of customers' money on unnecessary methane gas in the Carolinas. We're part of a big wave for solar and a just transition for all in New Mexico. And we're fighting for rooftop solar, equity and energy efficiency in California and Florida.
We're celebrating Black History Month and Black leaders who #MakeBlackHistory every day. At Vote Solar, Brandy A. Hyatt serves communities with creative solar solutions for energy equity. Brandy shares how racial injustice and climate warnings in their birth year of 1989 shaped the course of their life, and how they unite their passions through energy justice work. Read Brandy's story, and read on for more updates.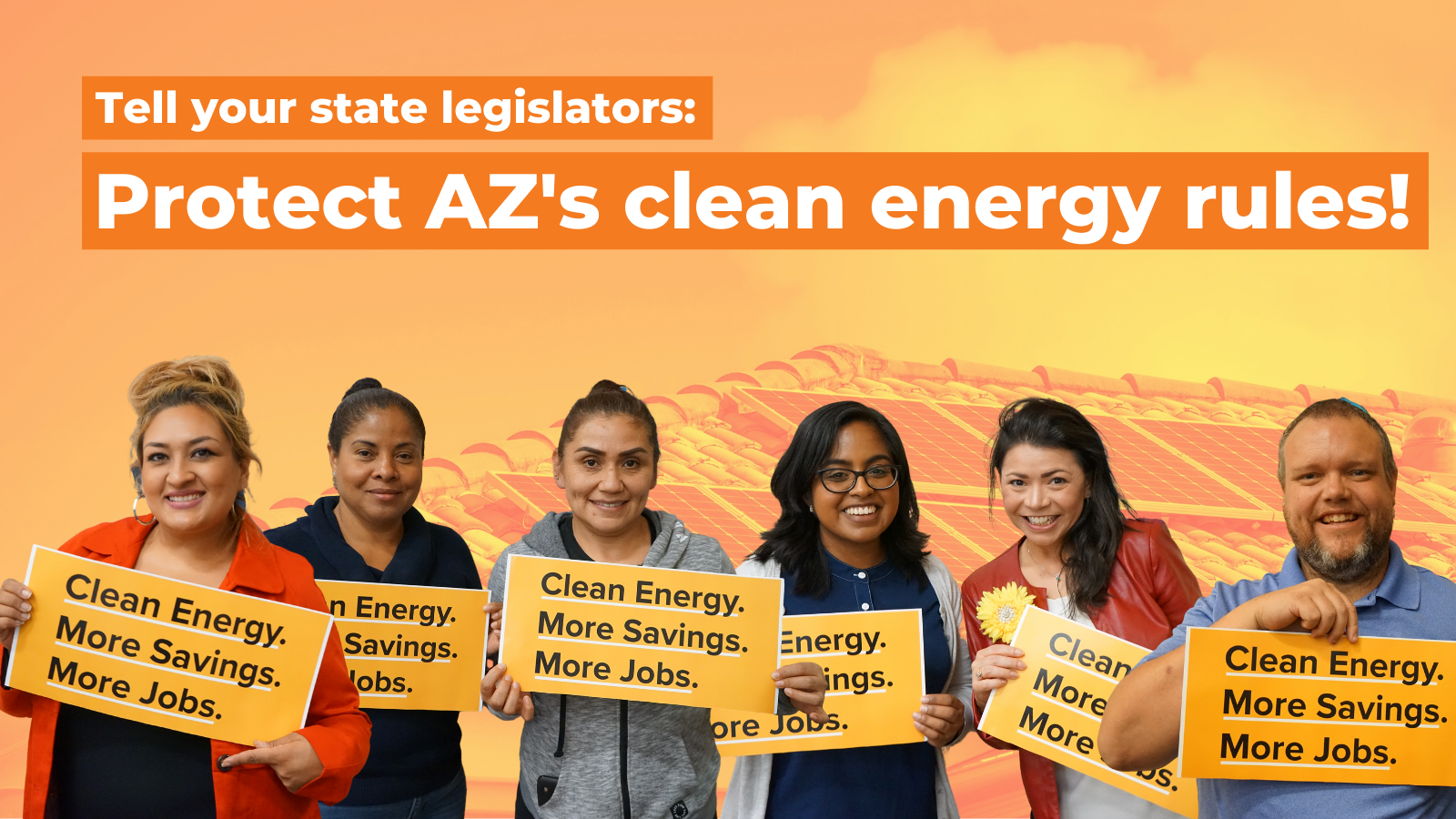 Arizona Legislators Threaten to Pull the Plug on Popular Clean Energy Goal
Energy regulators at the Arizona Corporation Commission were prepared to pass a popular initiative in support of proposed 100% clean energy standards. This campaign has been years in the making, with a broad coalition, expert testimony and thousands of petitions from Vote Solar members.
But a new bill in the Arizona legislature would change the rules to prevent the new clean energy standards from moving forward. We're working to stop the hijack, and let the clean energy rules go forward.
We shouldn't have to fight our elected officials on the transition to a more just energy system for all. Clean energy is popular across state and party lines, and legislators shouldn't stand in the way of progress.
Ronny Sandoval, our Interior West Regulatory Director, is leading the charge to protect 100% clean energy for all.
Take action now if you live in Arizona.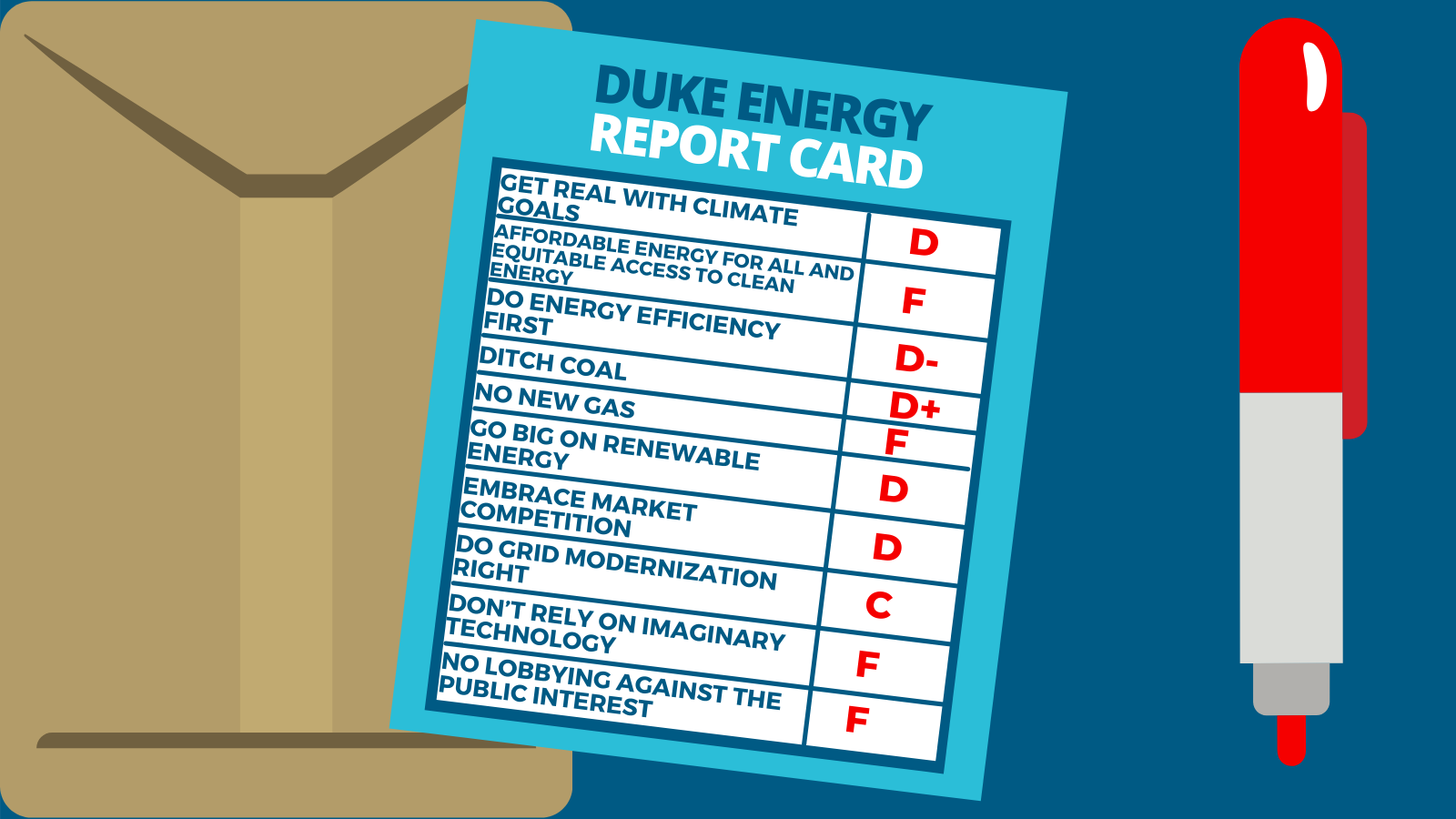 Duke Energy Report Card: Fossil fuels will cost $4.8 billion for customers in Carolinas
Duke Energy is the largest utility in the US. On the one hand, it has pledged a net-zero by 2050 commitment. But on the other hand, Duke is proposing 9.6 gigawatts of new gas for North and South Carolina in their Integrated Resource Plan (IRP) — the 15-year energy plan the utility filed with regulators.
Our Southeast Regulatory Manager Tyler Fitch's analysis and report calculates that Duke will cost customers a grand total of $4.8B, or $900 per family in the Carolinas. We're intervening with regulators to recommend Duke change course.
Customers should not be on the hook for bad utility investments, especially when the majority of Carolinians support an aggressive transition to clean energy.
With a diverse coalition of conservation, clean energy and community organizations representing the people of North and South Carolina, we found that Duke's energy plan fails the public interest on climate goals, equity, and more.
Check out our coalition report card on Duke's IRPs.
WATCH: Tyler joined the Energy Transition Institute for a webinar on Duke's IRP. 
Tyler makes the case in this tweet thread. Don't miss his epic comparison of recent decarbonization reports to Great British Bakeoff Hall of Fame.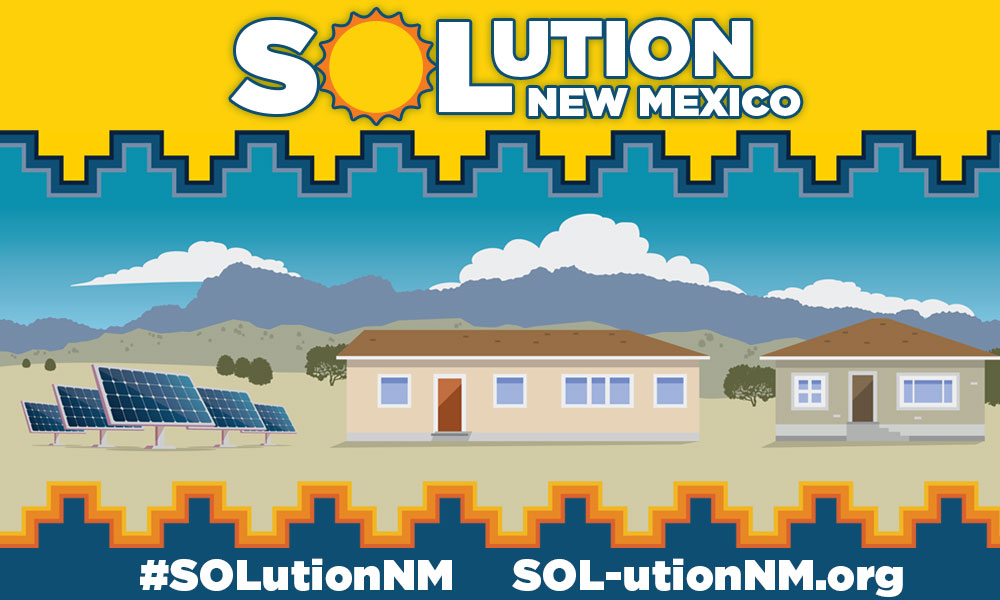 Community solar is the SOLution for New Mexico
Right now, most New Mexicans are left out of the clean energy transition because rooftop solar won't work for them, including renters, families who can't afford to invest in solar at home, and small businesses. Tribal Nations also face barriers to energy sovereignty.
But everyone in New Mexico can have the opportunity to go solar by subscribing to a local solar array. The Community Solar Act is the first step to making solar a reality for all New Mexicans — and could drive $517+ million in economic investment.
Vote Solar is proud to be a part of SOLution New Mexico, a broad coalition organized by Mayane Barudin, our Interior West Regional Director & Tribal Liaison.
SOLution NM is working to expand solar to all New Mexicans, support energy sovereignty for Tribes & Pueblos, and rebuild New Mexico's economy and rural communities with clean, locally produced community solar.
And we've already seen a big victory: the Community Solar Act passed out of a key committee in the New Mexico State Senate!
We'll keep you posted on this exciting news. Be sure to take action for community solar now if you live in New Mexico.
Everyone in New Mexico deserves to participate in the new clean energy economy. We're also supporting HB9, the Climate Solutions Act, driven by the Power4NM Coalition. Learn more about this key bill for a just transition.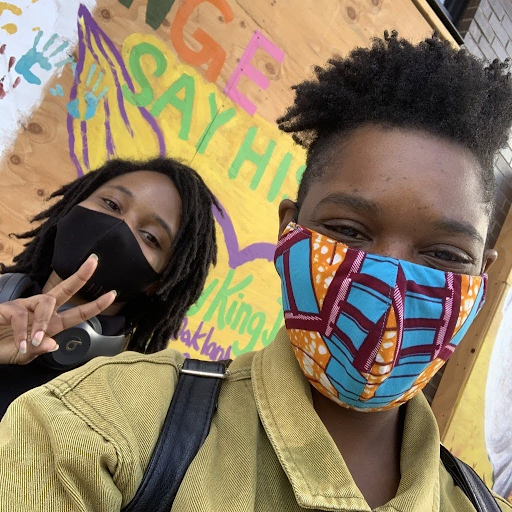 Staff Voices – Celebrating Black History Month
As a Manager on Vote Solar's Access & Equity and Operations Teams, Brandy A. Hyatt is uniting their worlds of fighting for racial and environmental justice.
Born in 1989, Brandy's childhood was transformed by the racial injustice committed against the Central Park Five. That same year, the EPA warned in a major report of climate dangers to come. Follow Brandy's journey through organizing against police brutality and food deserts, and working to build energy security for their communities.
Environmental justice leader and Vote Solar board member Heather McTeer Toney writes on the urgent need for the climate movement to center Black wisdom and expertise.
As we celebrate Black History Month, we celebrate Brandy, Heather, and all the changemakers who #MakeBlackHistory every day.
With a new administration in charge, here are some of the Black leaders poised to drive us forward to a just transition: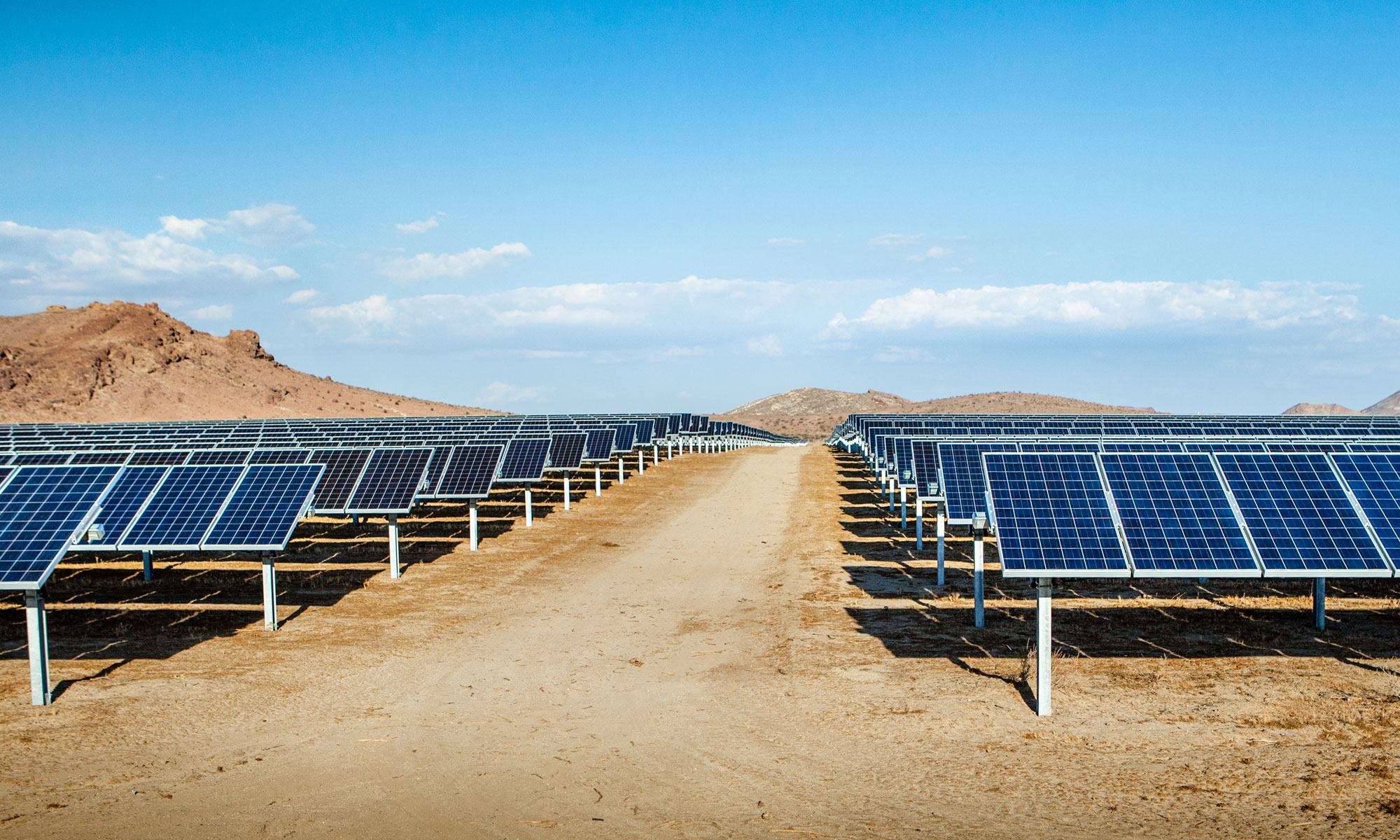 California's solar net metering policy should center equity, resilience and climate goals
One of California's most-watched clean energy debates of 2021 will center on the future of net metering in the California Public Utilities Commission. Our Senior Regional Director in the west Susannah Churchill lays out how we're fighting to protect net metering and center equity.
Vote Solar has a long history of fighting for robust net metering protections in California, and you can bet we'll continue that fight now, advocating for a clean energy system that benefits all Californians.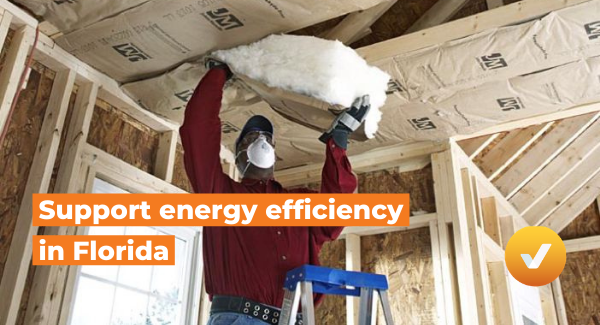 Florida needs to update its energy efficiency rules
The Florida Energy Efficiency and Conservation Act calls on Florida's Public Service Commission (PSC) to set goals every five years for Florida's largest electric utilities to ensure that Florida reduces electricity consumption and fossil fuel pollution while increasing clean energy. Despite this clear charge from the legislature, the PSC has not updated their energy goals in 30 years — until now!
As the PSC prepares the updated draft, Vote Solar identified three major concerns that we urge the PSC to address immediately. In her op-ed, Southeast Regional Director Katie Chiles Ottenweller lays them out.
We'll be keeping an eye on the Florida PSC as they update their energy goals, but we need your help. If you're a Florida resident, take action now.
Listen In
Working Wisdom Learning Tour 2/18: Lavannya Pulluveetil Barrera, Director of Community Partnerships, will speak about how Vote Solar applies our values to our process in working towards a 100% clean energy future alongside community leaders. Register for this series today.
Listen & share: Dive into the new presidential administration's plans von climate.
Transit Equity Webinar 2/17: Join the American Association of Blacks in Energy for a virtual panel on Transportation Policy, Climate Change, and Equity: The Future of Transportation. Register here.